Airbus Is Bleeding Bosses: the Long List of Exiting Executives
(Bloomberg) -- Corporate leaders come and go. But for a company to clear out much of its executive suite in a matter of months is unusual. And yet that's what's happening at Airbus SE, the European planemaker that said on Thursday that its head of sales was quitting after a few months on the job.
While there had been rumblings that Schulz, a company outsider who joined from key supplier Rolls-Royce Holdings Plc, might be an awkward fit, his departure underscores the challenge to rebuild a management team that Airbus was forced to overhaul amid bribery allegations.
Following is a breakout of the major players that are due to leave the embattled manufacturer, and some who have already jumped ship:
Man in Charge: Tom Enders
Chief Executive Officer Tom Enders announced in December that he, along with his second-in-command, Fabrice Bregier, would be leaving Airbus. The move kickstarted a search for his successor with Bregier's replacement, Guillaume Faury, currently the favorite for the role. That hasn't precluded a search for external candidates. A decision is expected later this year, with Enders formally due to leave after the annual shareholder meeting in April 2019.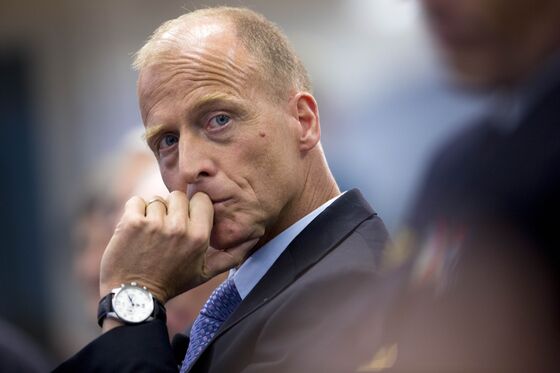 The Money Guy: Harald Wilhelm
Harald Wilhelm, Airbus's chief financial officer and a-once-possible candidate to succeed Enders, announced that he would be stepping down along with his CEO in February. Respected by analysts and investors, Wilhelm was the first to flag irregularities in Airbus's sales process. The search for a successor is underway.
Sales Supremo: John Leahy
After more than two decades in the top job, more than a trillion dollars in sales, a reputation for nights-long negotiations and a penchant for big order pronouncements, Leahy indicated last year that he would be stepping down. Initially naming his deputy, Kiran Rao, as his successor, Airbus later rowed back from the appointment, triggering the search for a new sales chief from outside the company.
The Heir-bus Boss Apparent: Fabrice Bregier
Fabrice Bregier was one of the first casualties of the Airbus management overhaul. Serving on the executive committee for more than a decade, he had been widely regarded as the favorite to take over the group CEO role. His plans to step down were announced simultaneously with Enders. He hasn't resurfaced in a new role.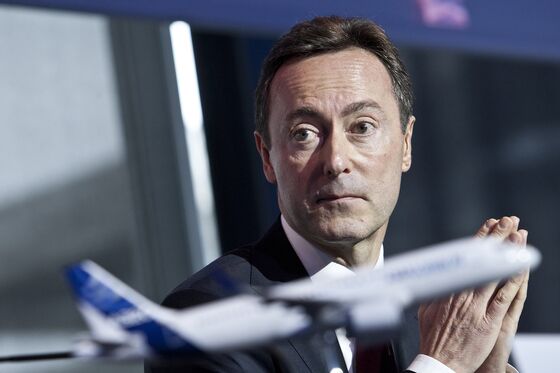 Veterans of Industry: Evrard & Williams
Airbus is also facing the retirement of two long-serving executives at the forefront of the manufacturing team: Head of Programs Didier Evrard, and the chief operating officer of Airbus's commercial aircraft business Tom Williams. Both aged 65, they were due to retire this year, but Faury has reportedly asked each to extend their stay to help overcome production issues.
The 231-Day Man: Eric Schulz
The latest to go, and evidence that, as Jefferies International analyst Sandy Morris puts it: "replacing the top echelon of management at any company is never an easy exercise." Schulz had been in the gig for seven months, peaking with $62 billion in orders at this year's Farnborough Air Show in July. Since then, most of those 431 touted are still due to formally materialize on the planemaker's books.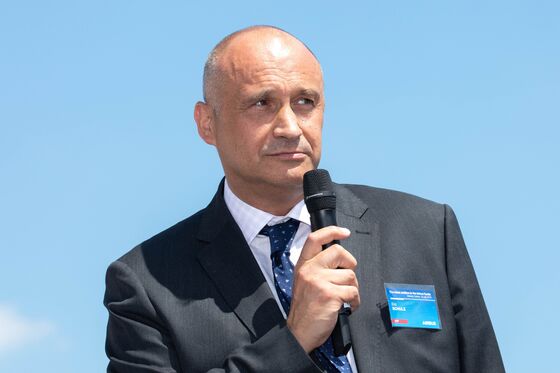 A Shout-Out to the New Guy:
Christian Scherer, who has spent two years as CEO of a regional jet subsidiary, now takes over from Schulz. The German executive, who grew up in the French town of Toulouse where Airbus is headquartered, was one of two favorites being considered as Leahy's initial replacement. Thrown the baton, he'll now have to prove he can quickly calm a sales operation in turmoil.