Air France to Name Its First Female Chief Executive Officer
(Bloomberg) -- The French unit of Air France-KLM Group named Anne Rigail as chief executive officer, making her the first woman to lead the airline just as it faces crucial pay negotiations with pilots.
The appointment of Rigail, 49, was approved by the Air France board on Wednesday as group CEO Ben Smith lines up a new management team after taking over in September. Smith himself has been running the unit and will hand over the role on Dec. 17.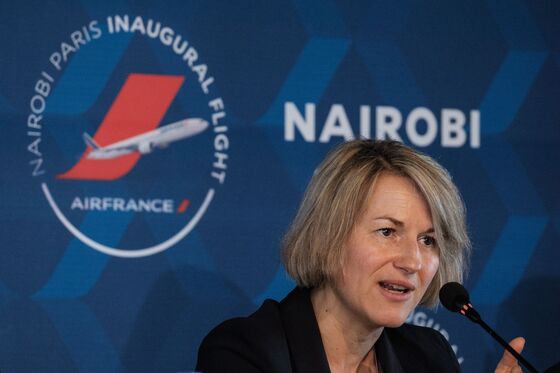 Rigail, currently Air France's executive vice president, customer, will oversee pay negotiations with cabin crew and pilots as the unit seeks to draw a line under strikes that have cost millions of euros, undermined consumer trust and led to the resignation of its parent company's last two CEOs. Tension with management may ease after the main cockpit union picked a new leader.
Smith said in a statement that Rigail has paid particular attention to staff throughout her career, while successfully implementing transformational projects. He said that, with KLM chief Pieter Elbers, she'll help drive through the transformation needed for the company to "reconquer its market position."
Smith, 47, struck a landmark agreement with labor groups in October shortly after the departure of the Air France arm's previous chief, Franck Terner. The Canadian is expected to detail his strategy in coming months, including whether he'll scrap lower-cost unit Joon or expand it to offer long-haul flights.
News of Rigail's promotion was reported by Europe 1 radio on its website Tuesday.