Adani's Shares Surge as India Port Deal Boosts Dominance
(Bloomberg) -- Adani Ports and Special Economic Zones Ltd.'s shares surged after the unit of billionaire Gautam Adani acquired its 12th Indian port cementing its dominance of the sector.
The company's shares jumped as much as 10% before paring some of the gains. They were up 3.1% at the close of trade in Mumbai. Adani Ports will acquire a 31.5% stake in Gangavaram Port Ltd. from a unit of Warburg Pincus LLC for 19.54 billion rupees ($269 million), it said in a statement Wednesday. Adani Ports is also in talks with Gangavaram's founder to acquire their 58.1% shares in the company.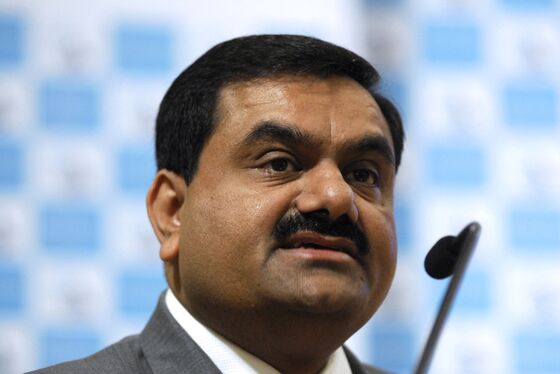 The acquisition will help India's second-richest man grab 30% of the nation's port industry just as India's exports and imports gain momentum. Overseas sales of engineering goods, gems and jewelry, iron ore and textiles are reviving following the pandemic-induced recession.
"The control over the ports will give them an extraordinary advantage in lowering the total unit cost for their customers," said Mathew Antony, managing partner of Mumbai-based Aditya Consulting, an advisory firm specializing in infrastructure, ports and logistics. "It is a significant step toward their aspiration to become a global player in the Asia Pacific and MENA region, after capturing the Indian coastal lines."
Gangavaram is a deep-draft port on India's east coast with connectivity to the country's eastern, central and southern markets and has one of the lowest operating costs among the nation's ports, Adani said in an investor presentation Wednesday.
Adani has added $15.6 billion to his wealth this year, according to the Bloomberg Billionaires Index, the most in the world.
Adani Ports completed the acquisition of Dighi Port Ltd. in the western Indian state of Maharashtra last month.