Ackman Rebuilds Hilton Worldwide Stake After 2017 Sell Off
(Bloomberg) -- Billionaire investor Bill Ackman acquired a $696 million stake in Hilton Worldwide Holdings Inc., renewing his bet on the hotel operator following an exit last year after the stock soared to unprecedented levels.
His Pershing Square Capital Management LP bought 10.9 million shares, or 3.7 percent of Hilton, according to a statement Thursday. The investment represents 13.9 percent of the net asset value of Pershing Square Holdings Ltd.
Shares in Hilton rose 5 percent to $66.90 at 9:44 a.m. in New York trading.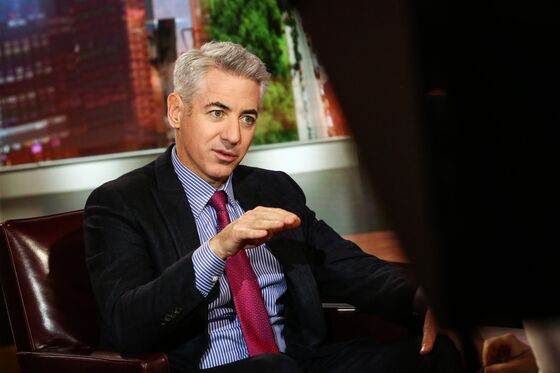 Ackman had previously started buying into Hilton in 2016, but divested the stock last year, allowing the hedge fund to make a 30 percent return on its investment, he has said. Ackman said at the time it was a "big disappointment" Pershing wasn't able to accumulate as large of a position as he would have liked.
Pershing Square plans to provide more information about the new investment in its third-quarter letter.
Shares in Hilton, which has a market value of about $19 billion, have declined about 20 percent this year through Wednesday after climbing to its highest ever on Jan. 26.
Pershing disclosed several news stakes in companies this year, including a $900 million bet on Starbucks Corp. this month. Pershing has also taken new stakes in United Technologies Corp., where Ackman is advocating for a break up, and Lowe's Cos.. Ackman has said he is supportive of Lowe's Chief Executive Officer Marvin Ellison's plans to improve the company's performance.