AB InBev Chairman Leaves Over Growing Conflict With JAB Role
(Bloomberg) -- Anheuser-Busch InBev NV Chairman Olivier Goudet is stepping down from the world's largest brewer to avoid a potential conflict of interest over his management roles at another beverage giant, JAB Holding Co.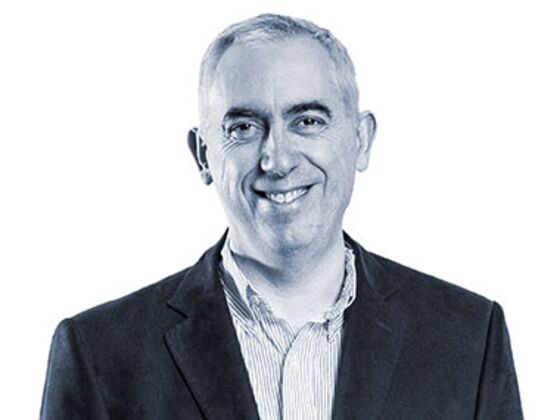 Goudet's departure illustrates the growing market sway that JAB has accumulated in the beverage and restaurant industries. The investment company, which counts the billionaire Reimann family among its backers, has snapped up chains such as Caribou Coffee, Panera Bread and Pret A Manger.
AB InBev had grown concerned about a potential conflict of interest because of Goudet's role at JAB, according to a person familiar with the matter. The investment company manages a joint venture between Keurig Dr Pepper and AB InBev that makes a pod-based cocktail machine that could compete with the brewer's own alcoholic beverages. Goudet's increasingly busy schedule at JAB, where Chairman Bart Becht is retiring and ceding more responsibilities to other executives, also played a role in the decision, the person said.
Goudet is stepping down a year before his four-year term was due to end. A successor and other board members will be announced at the annual meeting on April 24, the brewer said. The shares were little changed early Wednesday in Brussels.
"The board's succession plan has been developed since last year and we have been working with Mr. Goudet on a smooth transition," AB InBev said.
While management of day-to-day strategy at AB InBev rests firmly with CEO Carlos Brito, Goudet has stepped in to help secure some of the company's most defining initiatives, such as its acquisition of rival SABMiller Plc in 2016.
In November, AB InBev and Keurig Dr Pepper debuted the cocktail maker, which works similarly to Nestle SA's Nespresso coffee machine. It was the culmination of their venture established two years ago. JAB had acquired Keurig the year before in a deal worth $13.9 billion.
Separately, S&P Global Ratings put AB InBev on watch Tuesday for a ratings downgrade. The brewer's current A- rating could be lowered one level if the company can't "demonstrate a clear and concrete plan to reduce financial debt in the next three months," the ratings company said. AB InBev's total amount of public bonds and loans outstanding is 95.7 billion euros ($108 billion), according to data compiled by Bloomberg.
AB InBev's 2.5 billion euros of bonds maturing in March 2025 were little changed on Wednesday at 104 cents on the euro, according to data compiled by Bloomberg.
Last week, AB InBev signaled a shift away from the bottom-line approach it has pursued amid the acquisition spree that turned it into the world's biggest brewer. The company is willing to invest in growth Brito said in an interview where he flagged a different approach from the one pursued by troubled Kraft Heinz Co., which is backed by private-equity firm 3G Capital. Jorge Paulo Lemann, AB InBev's largest shareholder, is a founding partner of 3G.
"With less benefit from deal momentum, ABI is increasingly looking to top-line growth as the more important driver of the growth algorithm," Jefferies analysts led by Edward Mundy said in a note.
The Financial Times reported Goudet's departure earlier.