A Year After Cancer Milestone, Novartis's Barrett Talks Next Steps
(Bloomberg) -- A Novartis AG cancer treatment made history on Aug. 30, 2017, becoming the first of an innovative approach known as CAR-Ts to be approved in the U.S. The breakthrough heralded a new era of bespoke treatments that involve manipulating a patient's cells and programming them to fight back against a disease. A year after Kymriah was approved in certain pediatric and young-adult leukemia patients, Novartis's head of oncology, Liz Barrett, talked about the lessons learned and the challenges to manufacture the treatment.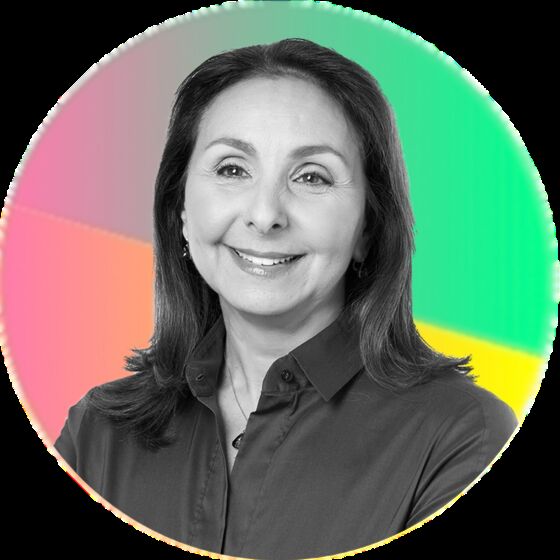 This interview has been edited and condensed for clarity.
The initial approval was for children and young adults with advanced acute lymphoblastic leukemia (ALL), followed by a larger pool of patients with diffuse large B-cell lymphoma (DLBCL). How many of them have you reached?
From a pediatric and young adult ALL perspective, we have treated about 100 patients. If you think about the indication, there are about 300 patients in the relapsed, refractory patient population. It's very much in line with our expectations.
For DLBCL, there are about 6,500 patients in the U.S. that have what we call third-line or later. The demand in DLBCL is a little bit better than what we expected but it's still early.
The numbers are low. Has this been good for patients and for Novartis
It's important to keep in mind where CAR-T is going. You start in the later lines of therapy because that's where the highest unmet medical need is. We are planning clinical studies in earlier lines of therapy where the patient populations are much bigger. The earlier you can catch patients, hopefully that will be better for everyone. We absolutely do believe that financially it will be a benefit for Novartis.
Will the bespoke model work when you are treating many more patients?
The one-by-one process will continue, but we are looking to disrupt manufacturing as well. When you look at it today, a lot of it is manual. But we also have our own internal processes on how to disrupt manufacturing.
Has it been difficult getting insurers to pay for it?
We haven't seen any issues. We used indication-based pricing, which for pediatric and young adults is $475,000. Frankly, it's significantly lower than expectations when we launched it. We felt like it was really important for us to be responsible in pricing the initial therapy. Then when we launched DLBCL, we priced it at $373,000.
How is the money-back performance guarantee for pediatric leukemia patients going?
If we don't see a complete response by 30 days, they don't pay for the therapy. There haven't been very many cases were it didn't work. The response is very high, in the 90 percent range.
There have been reports of manufacturing issues for the bigger lymphoma population. What is happening there?
What we have had is variability. We manufacture 100 percent of the patient cells sent to the facility. In the DLBCL indication, the specification calls for 80 percent of those cells to be viable at the end of the manufacturing process. That's more stringent than we even saw in the clinical study, where there were quite a few patients in the 70s. But if you don't have 80 percent of your cells viable at the end of the manufacturing process, then it's "out of spec.''
We are still able to deliver for the patient, but we don't bill for that. We haven't seen any difference in response from patients so far that have received "out of spec'' therapy. We are working with the FDA to see what kind of data they need to be comfortable with that level of viable cells.