A Week Bristling With Challenges for Trump
This is a week replete with challenges for President Donald Trump.
He faces a second summit with North Korea's leader, a Democratic challenge to his emergency border declaration and public testimony from a key figure in Special Counsel Robert Mueller's probe into alleged Russian election meddling, which could be nearing completion.
Mueller: Michael Cohen, Trump's former lawyer who has said the president directed him to make illegal hush money payments, is set to testify on what he knows about the 2016 campaign.
Border: House Democrats have set a vote for tomorrow on a resolution to block Trump's emergency declaration to build a wall on the southern U.S. Border with Mexico. The measure will force Republicans to take a stand on whether the president exceeded his authority over federal spending.
Summit: The president said yesterday he doesn't expect to lift sanctions on Kim Jong Un's regime, as he prepares for a summit with the North Korean leader this week on U.S. demands that Pyongyang end its nuclear program.
Another pressing issue has already been punted. Trump said late yesterday that he'll extend Friday's deadline to raise tariffs on Chinese goods, citing "substantial progress" in the latest round of trade talks in Washington.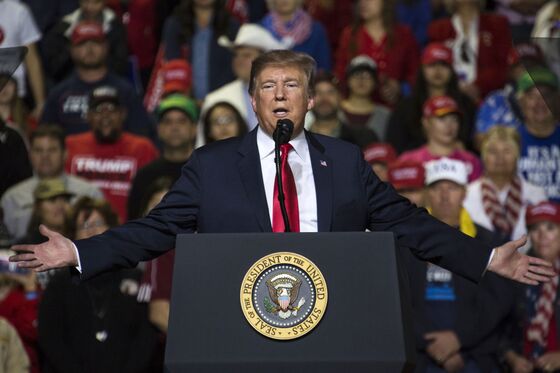 Venezuela standoff | U.S. Vice President Mike Pence will meet opposition leader Juan Guaido in Bogota today and plans to announce new actions against Venezuela that may include forms of economic or diplomatic pressure, according to an administration official. Guaido's efforts to deliver aid convoys to Venezuela from Colombia this weekend were violently quashed by forces loyal to Nicolas Maduro, but nothing has really changed on the ground. The nation is still hungry, scared and wondering what comes next.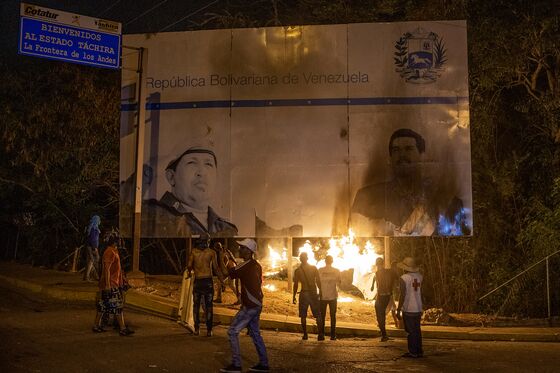 Raising the stakes | Theresa May again put off a final parliamentary ballot on her Brexit agreement, this time until March 12, as she seeks concessions from the European Union. But the delay risks further angering ministers who fear the premier's strategy is pushing the country to the brink of a catastrophic no-deal departure. They'll have a chance to force her hand on Wednesday, when lawmakers are due to vote on an amendment to delay Brexit to avoid the economic damage of crashing out.
War and peace | Trump and North Korean leader Kim Jong Un might declare a formal end to the 1950-53 Korean War during their summit this week in Vietnam, South Korea said. While the move may help fulfill the U.S. leader's pledge to cease "endless wars," it also risks undercutting arguments for maintaining the American troop presence on the Korean Peninsula. 
Taking a hit | Italian Deputy Premier Luigi Di Maio's Five Star Movement suffered another blow in a regional vote, this time on the island of Sardinia, where exit polls showed the party's support tumbled. That's bad news for the stability of the alliance with the League because of growing pressure on Di Maio to increase his influence and prove Five Star is getting something out of the governing coalition.
New direction | China's Politburo laid out a broad outline on how the nation's more than $40 trillion finance sector should transform itself through supply-side reform – and by further opening up the industry. The government's push to control risk appears to be giving way to a desire to support its economy, as signaled by comments President Xi Jinping made at the gathering of China's 25 most senior leaders.
Nigeria's electoral commission plans to start announcing state-by-state results from the tight presidential race between the incumbent Muhammadu Buhari and his main challenger, Atiku Abubakar.
And finally ... Algerians have been protesting against President Abdelaziz Bouteflika's decision to seek a fifth term in elections in April. In response to the peaceful rallies – which started Friday and are the biggest in the North African oil producer in years – the new head of the ruling FLN party, Mourad Bouchared, said God had sent the president, now in his 80s and ailing, to look after the country and reform it. Social media pundits saw the humor and the TweetCommeMouad hashtag appeared.