Suicide, Corruption Probe Rattle Peru's Political Class
(Bloomberg) -- Peru's former presidents are falling one by one and the Andean nation's political class is teetering and spooked.
Opposition officials say Jose Domingo Perez, who is the face of the corruption investigation that's implicated four former chief executives and dozens of lesser officials, is hounding their leaders. On Wednesday, the team to which Perez belongs charged Ollanta Humala and his wife with money laundering. Last month, Humala's predecessor killed himself as police arrived and another ex-president was placed under house arrest.
Even as prosecutors sort through a flood of evidence, lawmakers vow to make it harder to imprison uncharged suspects and some are calling for Perez to quit after ex-President Alan Garcia's suicide. But ordinary Peruvians, weary of corruption and wary of previous efforts to remove Perez, wear his image on their T-shirts.
Across Latin America, lawyers and judges fighting self-dealing have become popular heroes. Guatemala's former attorney general Thelma Aldana, who jailed the president, vice president and central bank chief, is a leading presidential candidate. Sergio Moro, who spearheaded Brazil's investigation into continent-wide bribery by construction giant Odebrecht SA, became justice minister in January. Perez, a bespectacled 42-year-old with a meticulous courtroom manner, is top prosecutor on the team cleaning up Peru's Odebrecht mess and has become the latest legal paladin.
"They've won a lot of support, because people feel they express this very frustrated desire for justice," said Hernan Chaparro, head of polling research at the Institute of Peruvian Studies. "Some might call it judicial populism, but they've ended up filling a vacuum of leadership."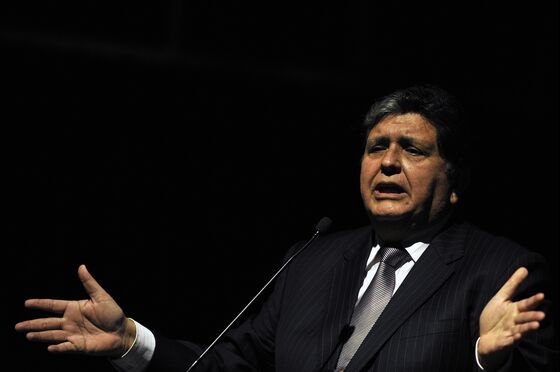 For more than a decade, Latin American governments handed Odebrecht billions to build airports, highways, railways and dams, but the gold rush stopped after Brazilian federal police investigating tax fraud at a car wash stumbled onto the builder's trail of graft. Odebrecht agreed with U.S. authorities in 2016 to pay the largest corruption penalty ever, spurring other countries into action.
Perez's team alone has opened more than 30 cases, and is gathering pace after prosecutors signed a plea deal with the company to gain access to testimony and documents about payoffs.
Prosecutors last month questioned the former head of Odebrecht's Peru operations, Jorge Barata, and he detailed more than $40 million in campaign donations and kickbacks. His testimony, and the promise of 4,000 pages of evidence, may lead to further arrests. On Wednesday, Humala and his wife, Nadine Heredia, became the first Peruvian officials to be indicted.
Meanwhile, public approval of the attorney general's office headed by Zoraida Avalos surged to a record 38 percent from 25 percent a month earlier, in a poll published April 28 by the Institute of Peruvian Studies.
Avalos has asked the government for money to expand the investigation team and relocated it from an office on a noisy downtown highway to a building opposite the Lima Stock Exchange. But since Garcia's suicide, criticism is growing, and opposition parties are moving to curb pretrial arrests that prosecutors say prevent suspects from fleeing or impeding investigations.
Milagros Salazar, a lawmaker with Fuerza Popular, whose leader Keiko Fujimori was jailed in the probe, said Perez's tactics led to Garcia's suicide and he should resign.
"You can't put someone in jail and then investigate to see what you find," Salazar said. "This is political persecution.''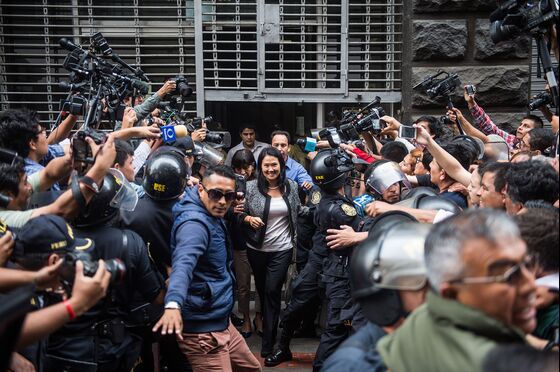 Perez, who declined to be interviewed, has worked for years to achieve such notoriety and acclaim. He was born and raised in Arequipa, a southern region whose inhabitants have a Texan-like reputation for pride and independence. Trained as a lawyer, he joined the attorney general's office in 2005. In the southern town of Moquegua, he investigated Peru's current president, Martin Vizcarra, for his role in instigating 2008 street demonstrations during which protesters held 50 police officers.
Manuel Bernedo, a Moquegua colleague, said Perez was diligent, persistent and prepared assiduously, often reciting arguments in his office the night before.
"He was always very bold in his investigations," Bernedo said. "Some people said he went too far at times, but that was his character.''
Perez studied for a master's degree in public administration at Lima's Esan business school in 2015, where he wrote a thesis on prosecuting corruption. He finished at the top of his class. "He was a serious, dedicated and reserved student," said professor Cesar Fuentes.
Perez joined the Odebrecht team in 2017 and quickly took on one of the thorniest cases: investigating Keiko Fujimori, daughter of former autocrat Alberto Fujimori and head of the biggest party in Congress. Perez accused her of laundering $1 million from Odebrecht through her 2011 presidential campaign.
Fujimori denies the allegations, but in October, Perez secured an order to jail her and her inner circle for three years for attempting to sabotage his investigation. During a hearing, he read texts in which Popular Force lawmakers discussed ways to discredit him and "give him a bashing.''
The hearing made Perez a star.
Next came Garcia. Twice president, he had moved to Madrid after polling poorly in the 2016 race. He flew to Lima in November for questioning by Perez and was unexpectedly prevented from leaving for 18 months.
Prosecutors say Garcia led a ring of corrupt officials during his second government, from 2006 to 2011, collecting bribes and helping Odebrecht win contracts that included a billion-dollar light-rail line. One former official confessed to receiving $1.3 million from the builder and delivering cash to Garcia, sometimes at the presidential palace.
A court ordered Garcia's arrest April 17 along with eight others. Police arrived at his home early that morning, but before they could arrest him, he shot himself. At a vigil, Alfredo Barnechea, a former lawmaker from Garcia's Apra party, said Perez's team was part of a "judicial mafia."
Two days later, a detention order for former President Pedro Pablo Kuczynski was a tipping point. The 80-year-old was hospitalized for a heart condition when police came to handcuff him. Politicians from all sides said jailing him was going too far. Even Vizcarra said preventive prison now seemed the rule rather than the exception.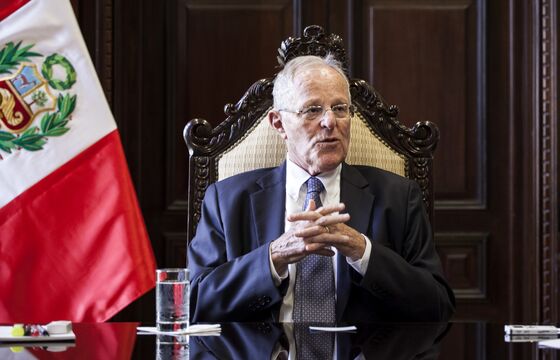 Prosecutors relented, requesting house arrest. But Apra lawmakers are preparing a bill to shorten preventive prison terms from as long as 36 months, and to enable the removal of judges who impose the measure too often.
Despite the controversy, Perez's probe is a juggernaut, said Gino Costa, an independent lawmaker.
"It's going to advance slowly, one battle at a time," he said. "This is a demonstration of the vitality of Peruvian democracy. It shows that in Peru, no one's above the law."