A Qatari Royal Wants to Lift Her Women, One Diploma at a Time
(Bloomberg) -- Sheikha Hind bint Hamad Al Thani is preaching societal transformation in her country and for the women of the oil-rich Gulf.
As the chief executive officer of Qatar Foundation, a government-funded nonprofit that hosts branches of top U.S. universities like Cornell, Georgetown and Northwestern, Sheikha Hind is the public face of an effort to provide women access to better education and career opportunities.
"Women are much more active in the workplace today than they were 20 years ago. Once you get the women involved in the conversation, you will see a societal impact and a societal change," Sheikha Hind, 34, told Bloomberg TV. "I'm foreseeing that in the next coming 10 years things will change."
Sister to the country's ruler Sheikh Tamim bin Hamad Al Thani, Sheikha Hind has continued the work started by her mother in attracting elite universities to teach the world's richest people in per capita income. That effort hasn't yielded the intended transformation, at least yet.
Although a large portion of students at the U.S. universities in Qatar are women, the country still scores below the global average on most measures of gender equality. In the World Economic Forum's 2018 Gender Gap Report, Qatar was one of the worst in gender parity, ranking 127 out of 149 countries. This rating was despite its well-educated female population. The same study ranked Qatar 62nd in terms of women's educational attainment.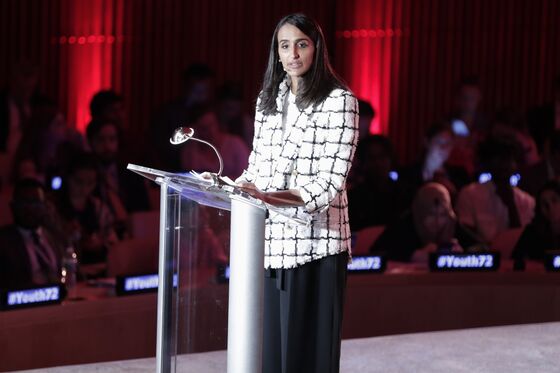 Qatar has never disclosed the cost of running the U.S. universities or developing the "Education City" district of Doha, which features two buildings designed by Pritzker Architecture Prize winner Rem Koolhaas. Qatar Foundation has an endowment which Sheikha Hind said could make the venture self-sustaining in the future.
Sheikha Hind, a Duke University graduate, said she hopes the foundation's focus on education will help inspire women and men across the region. That has become an increasingly difficult task after Saudi Arabia and the United Arab Emirates boycotted Qatar in June 2017, barring their citizens from continuing their studies in Doha.
The embargo also amplified a broader downturn that was triggered by lower oil prices. Qatar Foundation, along with most government entities, have been restructured since 2014, a process that included staff cuts. Sheikha Hind now says the organization is focused on growth. "We're looking at expanding programs so we might need to hire more people," she said.