A Plan to Build Islands Off the Coast of Tahiti Is on Hold
(Bloomberg) -- Plans to fund a collection of artificially made islands off the coast of Tahiti are sunk.
Blue Frontiers, a business based on "seasteading" research backed by billionaire Peter Thiel, canceled an initial coin offering, according to an email to project supporters. The Singapore-based group offered refunds to TechCrunch founder Michael Arrington and the 1,000 or so others who bought tokens this summer during a "pre-ICO" sale.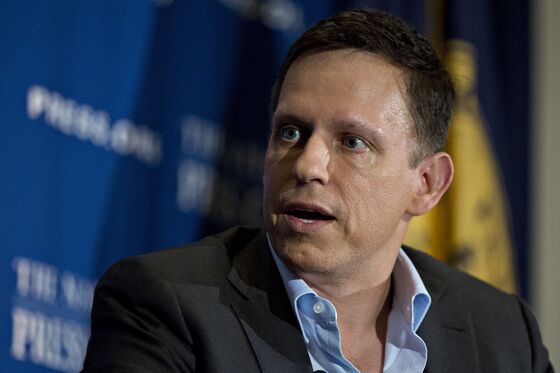 The project's goal was to construct a dozen platforms supporting living quarters, restaurants and retail shops for 200 to 300 people beginning in 2021. Each platform would cost around $5 million. Blue Frontiers struck a preliminary partnership with French Polynesia last year to build islands off the country's coast, but the government didn't renew the agreement amid citizens' concerns about tech colonization.
Nicolas Germineau, co-founder of Blue Frontiers, cited declines in the value of cryptocurrencies and setbacks in its negotiations with French Polynesia as reasons for the withdrawal. "Besides the bear market and unwillingness of big buyers to support ICOs like ours right now and in the foreseeable future, we also need to focus on achieving specific milestones, which have proven to take longer than anticipated," he wrote in a message to supporters seen by Bloomberg.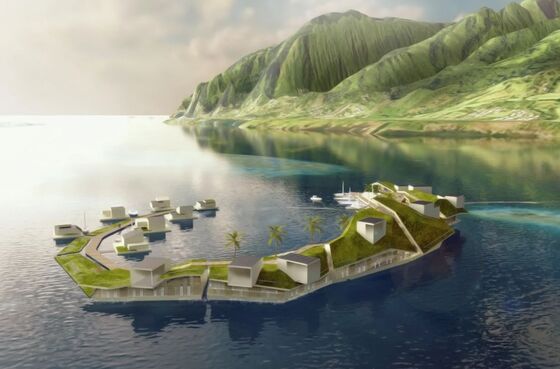 Despite Thiel's leadership role in launching seasteading efforts through financial and advisory contributions, his support has waned in recent years. He last donated to the effort in 2014 and was not among the 1,000 who purchased Varyon, a cryptocurrency created by Blue Frontiers. He publicly raised doubts last year about the viability of man-made floating islands. A spokesman for Thiel didn't respond to a request for comment.
Blue Frontiers said this summer it was on track to finalize engineering designs by the end of the year and would begin building prototypes, testing wave models and resolving manufacturing issues by next June. Germineau said in his message that Blue Frontiers had "made progress" on reaching various milestones but provided no details. He didn't respond to requests for further comment.
Varyon tokens would guarantee holders rights to live and vote on issues in a future island, and could serve as a form of currency there. Varyon is based on Ethereum, a popular digital currency. But like Bitcoin, Ethereum prices have plummeted from a January peak of $1,339. When Blue Frontiers held its summer pre-sale of Varyon, the price of Ethereum was down to about $470. The effort still managed to raise $1.4 million, but Ethereum prices have continued to slide to less than $200.