The Spectacular Implosion of Dr. Cho's 'Nefarious Network'
(Bloomberg) -- The Hong Kong billionaire known as the "King of Toys" says he was asleep at 8 a.m. on a Sunday morning two years ago when Roy Cho Kwai-chee showed up at his gated three-story town house. Cho, a doctor who ran a chain of health-care clinics, had brought his wife and elderly parents along, and he was crying. He said he needed money. A lot of money.
The billionaire, Francis Choi Chee-ming, had a lot of money. He controls the world's largest toy manufacturer, churning out Transformers and My Little Ponys for companies such as Hasbro Inc. and Mattel Inc. He's worth $4.8 billion, according to the Bloomberg Billionaires Index, making him one of the richest men in Hong Kong. Twelve years before that Sunday morning, Choi became an investor in Cho's company, Town Health International Medical Group Ltd. Over the years, he had loaned the doctor money—a few million dollars here and there—but this time was different, Choi recalls. A network of as many as 40 companies linked to Cho was crashing down. He needed HK$2 billion ($255 million) to save it. 
The collapse of Cho's network would lead to one of Hong Kong's most spectacular stock implosions and is now part of the biggest investigation of market malfeasance in the city's history, an effort to expose and shut down what the regulator has called "nefarious networks." These are groups of public companies, licensed dealers and other financial firms that "enrich themselves at the expense of unsuspecting investors," Securities and Futures Commission enforcement head Thomas Atkinson said in an October speech revealing plans for criminal and civil action against about 60 companies and individuals. Their activities, Atkinson said, are "having a deleterious effect on our markets."
Cho, the 55-year-old doctor-turned-financier, was at the center of one of these networks, according to company filings, lawsuits and people with knowledge of its operations. Cho-connected companies, which included businesses as diverse as finance, LED lighting and education, allegedly bought and sold each other's shares to artificially pump up prices while diverting millions of dollars of investors' money into their own pockets, principals of one of the companies say in lawsuits. Cho used the company, insurance and securities brokerage Convoy Global Holdings Ltd., to make margin loans to other businesses connected to him by directing confidants at the firm through a secret email account even though he didn't own a controlling stake, according to the lawsuits filed against Cho by Convoy's new management.
The Cho network is now linked to tens of millions of dollars in unpaid loans, the suspension of trading in at least $22 billion worth of shares in Cho-related companies, numerous lawsuits and 13 arrests—with more likely to come. Cho, who hasn't been charged with any crimes, declined through a lawyer to discuss any issues under investigation or litigation. Filings Cho made in response to the lawsuits aren't public.
The unraveling of Cho's network also led to a falling out with Choi. "When I saw all his family members in my house that early, I was a little bit scared," Choi, 72, recalls, sitting on a plush white sofa in his office at Early Light International Ltd., which is decorated with jade and wood carvings, a 30-foot fish tank and a photo of Choi with Donald Trump at the Daytona 500 racetrack in 1999. But when Choi asked Cho what he needed the money for, "he wouldn't tell me."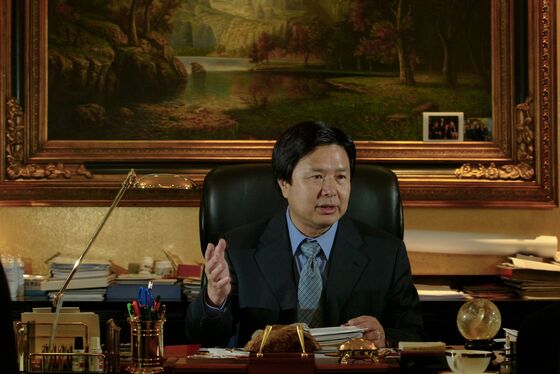 Cho was born in India, where his father was a successful businessman, but the family fled amid anti-Chinese sentiment in the 1960s, when Cho was a child. They lost everything, eventually settling in public housing in Hong Kong's New Territories, according to local newspaper accounts. Cho did well academically and went to Hong Kong University's medical school.
In 1989, with several fellow graduates, he created Town Health, which would become the largest private health-care provider in Hong Kong. Eleven years later the company went public on the Hong Kong exchange's secondary board, the Growth Enterprise Market. Town Health raised HK$38 million with the backing of Hong Kong's richest man, Li Ka-shing, who had taken a large stake before the initial public offering. Private clinics were novel in Hong Kong, where the public medical system left by the British colonial government was the norm. Cho built a reputation as a charming, friendly clinician with superior doctor-patient skills, friends and associates say.
A common cold brought Cho and Choi together in 2005. Choi had walked into Cho's clinic seeking medical advice. The two men recognized each other from social events and started chatting. "Suddenly, he was like a friend," recalls Choi.
One of Town Health's partners was pulling out, Cho told Choi that day. Did Choi want to take his place? Cho said the investment would be structured as a partnership, in which Choi would put in HK$44 million and front another HK$44 million for Cho's share. Choi, who regularly lends money for investment opportunities, says he insisted it be structured 50.1% for Cho and 49.9% for him. "I said, 'You control it. You do everything. I don't want to do anything.'"
The Cho and Choi families became close. With Choi holding a large stake in Town Health, he became a deputy chairman and nonexecutive director. His daughter Crystal, a Boston College-educated accountant who'd been running her family company's property unit, joined Town Health, too—first as head of corporate finance, then rising to chairman the following year. Shares in the company soared on the news, and all seemed well. But the share price started bouncing up and down without reason, enough to make Choi suspicious. "I asked why a stock like this is going up and down," Choi says. "He said, 'It's the funds. Fund managers do this.'"
Town Health graduated to the main board of the stock exchange in August 2008, just before the global financial crisis that would tank Hong Kong stocks and crush Town Health's shares to one-fifth of their IPO price. They bumped along at that level for the next five years, until 2013, when Cho turned himself into a financier. 
It isn't clear how or why he got the idea, but people familiar with his businesses say that's when Cho started taking stakes in multiple companies and funds and gained control or influence over many more in which he had no disclosed stake. At least a half-dozen of them, according to public filings, had share placements or other financing handled by Pollyanna Chu Yuet-wah, co-founder of Kingston Financial Group Ltd. but better known as the "Queen of Shells." Once Hong Kong's richest woman before losing more than 80% of her fortune in market crashes, she got the nickname from financing small-cap companies. Another Chu-run firm had holdings in Town Health and several Cho-related companies. Chu, whose office was searched by regulators in March, hasn't been accused of any wrongdoing. Kingston representatives didn't respond to a request for comment.
Most of the Cho-connected companies had nothing to do with medicine, yet many operated out of Town Health headquarters, a six-story building opposite a Coca-Cola plant in an industrial area in the New Territories, according to a former employee who asked not to be identified because of the ongoing investigation. Some shared the same directors. Executives would come seeking instructions from Cho, lining up every day, the person says, ticking off a list with his fingers. An education business in which Cho didn't have a disclosed stake kept an 80-square-foot dedicated room, half the size of a parking space, inside Town Health's office, the person says. Cho's influence wasn't visible through public filings, and he wanted to keep it secret as his companies continued to make more acquisitions and spread the network wider, the person says. He describes Cho as the real boss.
Other companies in the building included Hanergy Thin Film Power Group Ltd., run by a co-founder of Town Health, and Jun Yang Solar Power Investments Ltd., which Town Health acquired when it was a garment manufacturer with a different name in China. Jun Yang Solar provided millions of dollars of loans to Hanergy by holding the stock of its Beijing-based parent—a practice known as share pledging, which has been linked to other market price collapses in Hong Kong—company filings show. Hanergy in turn invested in Jun Yang Solar, which later changed its name to Power Financial Group Ltd. That company was an investor in Town Health and at least two other Cho-linked stocks.
Even though Hanergy's main customer was its own parent, according to the company, its shares rose 600% over two years before crashing in May 2015. Hanergy hasn't traded since, and regulators accused the directors of misconduct, including misleading shareholders. They were banned from serving on the boards of public companies for periods ranging from three to eight years. Town Health, Hanergy and Power Financial executives declined to be interviewed.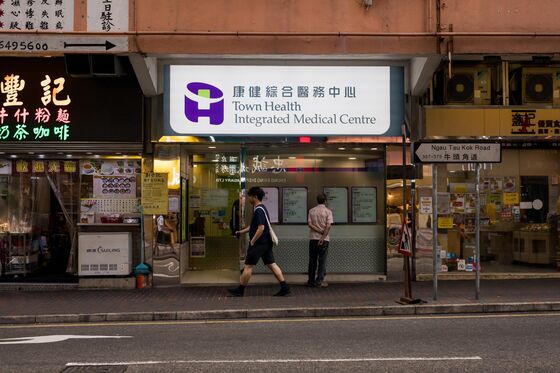 One of the biggest companies connected to Cho, and one that lawsuits allege was used for illegal activities, is Convoy. Town Health began buying a 25% stake in 2013. Although never a controlling shareholder, Cho placed confidants throughout the firm, set up a secret email address and negotiated on Convoy's behalf with potential investors, according to the lawsuit brought by Convoy's current executives.
Convoy's regulatory licenses enabled its staff to trade securities, sponsor IPOs and lend money to investors on margin, all powers Cho used to make money for himself, the suit alleges. In one case, Cho used money from a HK$1.57 billion investment into Convoy in 2015 by the family that controls Fubon Financial Holding Co., Taiwan's second-largest bank, and diverted it for the personal benefit of people inside his network, according to the lawsuit. Members of the Tsai family declined to comment.
The lawsuit says the Tsais wanted to bring in former Citigroup Inc. Chief Executive Officer Sanford Weill as a co-investor, but Cho rejected the idea. Instead, he found supposedly independent investors who bought HK$1.4 billion in new Convoy shares. The new investors turned out to be a close relative of Cho's, the owner of the firm that handles Town Health's public relations and units of several public companies, according to the lawsuit. 
Cho then directed Convoy to lend more than HK$1 billion to companies and people associated with him, including using margin financing, on "uncommercial, irrational, and/or seriously disadvantageous terms," a related lawsuit alleges. Cho also arranged for Convoy to invest HK$375 million in money lender First Credit Finance Group Ltd., pushing up the stock 260% in 2016, while people close to Cho, including his relative, offloaded their stakes, the suit says, basing its claims on research compiled by an outside investigations firm. First Credit didn't respond to requests for comment.
Cho also had Convoy pay a business owned by him a monthly stipend of HK$100,000 for consulting services that had "no discernible purpose or benefit" to Convoy, and then later had Convoy purchase the firm for about HK$90 million without telling the stock exchange, breaching disclosure rules on related-party transactions, the suit alleges. The company's current executives declined to comment.
It's this mix of practices—nondisclosure, cross-holding, name changing, shape-shifting and share pledging—that the regulator has called nefarious, without singling out any specific companies. "Because these entities coordinate their activities behind opaque networks of apparently legitimate entities," the SFC's Atkinson said, "they are literally hiding in plain sight."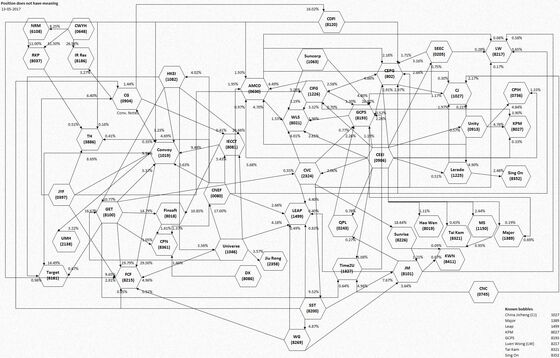 It was Hong Kong activist investor David Webb who helped light a fire under the regulator. In May 2017 the self-described "computer geek" published a diagram of 50 stocks to avoid. It looked like a spider web, and he called it the "Enigma Network." One nexus was Convoy. 
Webb, 53, came to Hong Kong in 1991 after graduating from Oxford University. He worked as a banker and started managing his own portfolio later that decade, launching webb-site.com to shed light on the suspicious behavior he had noticed in the city's markets. Over the years, Webb amassed a fortune of at least $170 million by investing in stocks while also calling for tougher regulation and more transparency. He often stays up until 2 a.m. amid piles of papers in his home office and has likened himself to an expert mechanic who walks around a used-car lot identifying the nonlemons discounted by association. "Criminal prosecution is what's needed," he says. 
Webb first warned about Cho after Town Health went public in 2000. A British Virgin Islands-registered business headed by one of the company's founders hadn't disclosed its interests in the IPO prospectus. They were revealed only when Town Health bought that firm with half of the IPO proceeds a month later, leading Webb to conclude that he "wouldn't touch this company through three pairs of latex gloves." Town Health's share price fell 51% by year-end from its post-IPO high after soaring 220% in its first week.
The publication of the Enigma Network 17 years later set the stage for a wider crash. Town Health shares fell 54% and Convoy's 47%. It also embarrassed regulators, who by all accounts hadn't kept up with developments. "Investors are largely reliant on the regulators to do anything at all," says Webb, "and often they do too little, too late."
While Hong Kong stock markets have long had a reputation for shady dealings, nefarious networks have ratcheted things up a level, causing some meteoric share rises and spectacular plunges in recent years. It's not uncommon for shares in Hong Kong's lightly traded small-cap stocks to rise by thousands of percentage points, like a construction company that soared 9,800% in 2016, only to see $1.4 billion vaporize in a single day.
Yet many Hong Kong investors don't care much about the risks, regarding the market like a casino where you might strike it rich. They're happy to "throw money" at the market and "stir-fry stocks," as the terms for "invest" and "trade shares" mean in Cantonese. "They don't really care what the fundamentals are, just that 7 cents is cheaper than $70, and they're looking for a bargain," says Wayne Yu, a finance professor at City University of Hong Kong, explaining the affinity for small-cap stocks among people who trade tips over dim sum and watch morning TV call-in shows touting stocks of the day. "It's a crazy town. People lose money left and right."
Some 60% of adults in Hong Kong trade stocks, foreign currency or other financial instruments, one of the highest rates in the world, and 41% of them are looking for quick profits yet lack the research and analysis to invest wisely, according to a 2017 study by the regulator. Hong Kong has no capital-gains tax.
In the name of the free market, regulators for too long took a hands-off approach that damaged the city's reputation, says Yu. Hong Kong Exchanges & Clearing Ltd., which both operates the stock exchange and regulates it, is a for-profit, publicly traded company. Class-action suits and cases on contingency, methods often used to battle market malfeasance elsewhere, aren't allowed in Hong Kong. Short selling in many stocks is banned. "There's really no voice for the retail investor," says Melissa Brown, founder of investment advisory firm Daobridge Capital Ltd. and a former member of the listing committee that vets IPOs and advises the exchange. "The public policy process you see in other markets to create stronger regulation—it's stunted." 
After the SFC started investigating Webb's Enigma Network, top officials promised to root out misconduct. "We found that these networks were gaming the system in a number of ways, from share warehousing and the use of nominees to disguise actual control, to selling assets at absurd discounts or extreme overvaluations to divert public shareholders' wealth into private hands, leaving investors high and dry," Ashley Alder, the agency's CEO, said in a November speech. He cited Hanergy as one target. The regulator and the Hong Kong exchange declined requests for further information.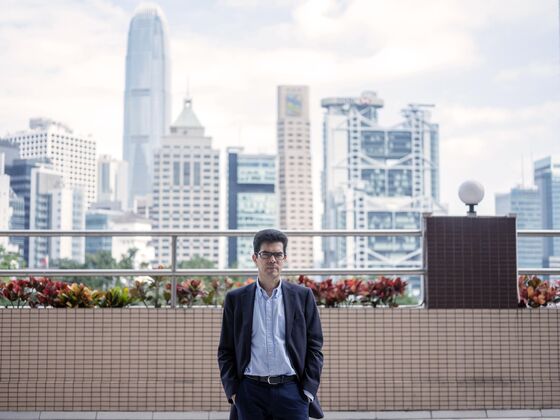 It was the market crash following the publication of Webb's Enigma Network that brought a distraught Cho to the toy magnate's door that Sunday morning in 2017, begging for HK$2 billion.
Choi had loaned HK$300 million to Cho the previous year, around the time that shares of LED lamp maker Tech Pro Technology Development Ltd. fell 94% following a report by a U.S. short seller. At least one company connected to Cho, the firm that became Power Financial, held a 4% stake in Tech Pro, and Cho took a heavy hit, according to a fund manager familiar with Cho's dealings who requested anonymity. That money hadn't been repaid, Choi says. Nor had the original HK$44 million loan to finance Cho's stake in Town Health. Tech Pro didn't respond to requests for comment.
Choi says he met some friends for lunch the day after Cho's appeal and was stunned when they told him it was common knowledge that he owned 30 or 40 companies with Cho. Choi told his friends he didn't. "He just let people have an idea that I am the moneyman at the back, to help him," Choi says. "He used my name to help his deals." 
The billionaire refused to bail out Cho again. "Before, he used to have a very smiling face, very gentle," says Choi, who's suing Cho for nonpayment. "But after that morning, he was very quiet. He never smiled."
Not long after backers failed to rescue him, Cho fled to Australia. He left behind his aging parents, wife and four children, including two toddlers. Choi says he arranged for others to help them financially, then sent Cho a letter urging him not to renege on his obligations in Hong Kong. When Cho returned months later, investigators from the city's anti-corruption agency questioned him for about nine hours, Choi says. A spokesman for the agency said it couldn't comment about individual cases or ongoing investigations. 
Longtime friends insist that Cho is good-hearted but that his ambition may have gotten the better of him. "Among our friends, we thought maybe he'd been misled, or maybe duped by the people he associated with, but perhaps he overreached himself by trying to achieve too much in the financial world," says Peter Lau, a Town Health doctor who has been friends with Cho since medical school. "He's upright and straight where the medical profession is concerned." 
Cho was kicked out of Convoy after his disappearing act. Shares were suspended from trading in December 2017, and several former directors were arrested by the city's anti-corruption police, after which the lawsuits started racking up. Chairman and Executive Director Johnny Chen, who took over at Convoy, testified at a hearing in March that when he arrived he found "a crime scene." Hearings in the Convoy-related cases are ongoing, with some scheduled through January 2020. Several acquaintances have expressed concern for Cho's mental health.
Cho resigned from Town Health last year, though he still holds a large stake in what remains the biggest private health-care network in Hong Kong, with more than 100 clinics. Its largest shareholder is state-owned China Life Insurance Co., which purchased a 24% stake in 2015 to facilitate a move into high-end health care on the mainland. Crystal Choi, who declined to comment, remains chairman and executive director. Town Health's shares have been suspended for 18 months. 
The regulator says tightened rules have already had an impact, curbing extreme volatility in the markets, capital raisings that significantly dilute share value and backdoor listings in which companies are acquired to obtain their tickers. "We are responding to what we see as organized criminal behaviors with a highly organized enforcement strategy," Atkinson, the agency's enforcement director, said in October. "We are all over this problem."