New York Galas Top Trump Gridlock
(Bloomberg) -- Monday night in New York was a pain in the neck, what with the gridlock from the United Nations General Assembly week and President Trump in town. But two sets of gala-goers made it through the congestion, coaxed by vivid spectacle and life-saving advice.
At the Metropolitan Opera House, a new production of "Samson and Delilah" opened the season, with dancers cavorting and climbing up and down a giant gold temple. All for a story revolving around a Biblical man well-endowed with hair follicles but lacking great judgment in women.
As for the couples on the scene, I couldn't find a man who lets his wife cut his hair, but Bruce Kovner, chairman of CAM Capital, said he lets his wife arrange his haircuts. Jean-Marie Eveillard, a senior adviser to First Eagle Funds, is so trusting that he and his wife go together for trims by the same stylist in Paris.
Tom Finkelpearl, New York's commissioner of cultural affairs, said his wife Eugenie Tsai, a curator at the Brooklyn Museum, was the one who told him to cut his hair for the gala: "She said it was getting tufty."
Some guests could only talk about their hair in the past. "I had a Jewish Afro in my 20s," said Peter Gelb, the Met Opera's general manager. Perhaps the stresses of the job were responsible, added his wife, conductor Keri-Lynn Wilson.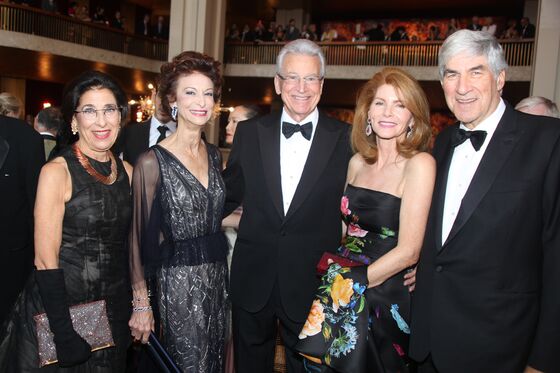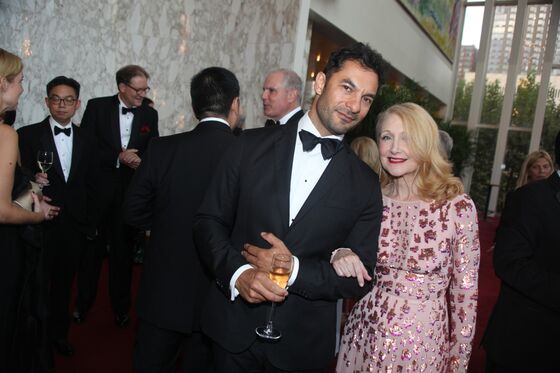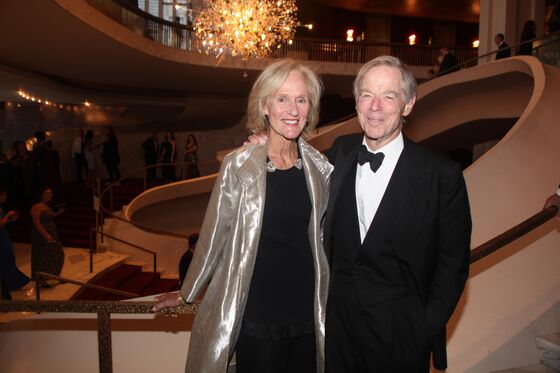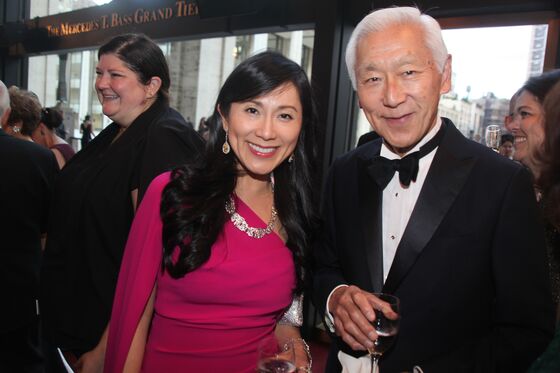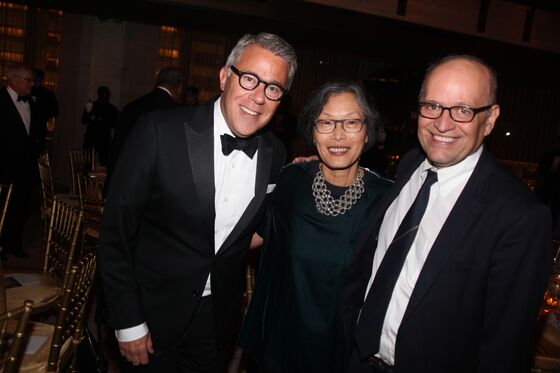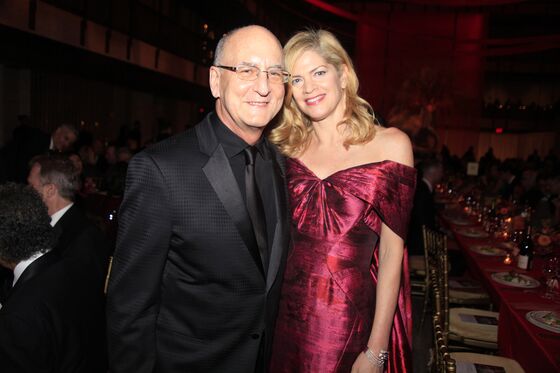 Running Harvard University since July hasn't yet caused any major hair loss for Larry Bacow, who was about a mile away at the 2018 Blavatnik National Awards for Young Scientists. Heck, his hair might even be growing faster after the announcement last week that Harvard raised $9.6 billion in its most recent campaign. But he wasn't the only one with a fine mane at the Museum of Natural History event.
Those who don't have to wear baseball caps in the sun include Marc Tessier-Lavigne, president of Stanford University; David Rubenstein, co-founder of Carlyle Group; Harvard Law School professor Alan Dershowitz and Jonah Sonnenborn, head of global real estate at Access Industries. His barber comes to his house to cut his and his kids' hair.
"It's their most favorite daddy time," Sonnenborn said, adding that even if he wanted to change barbers, "my children wouldn't let me."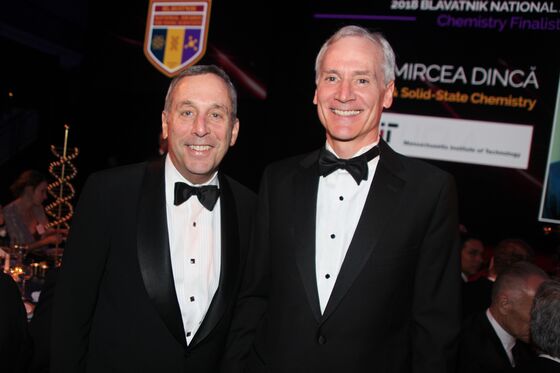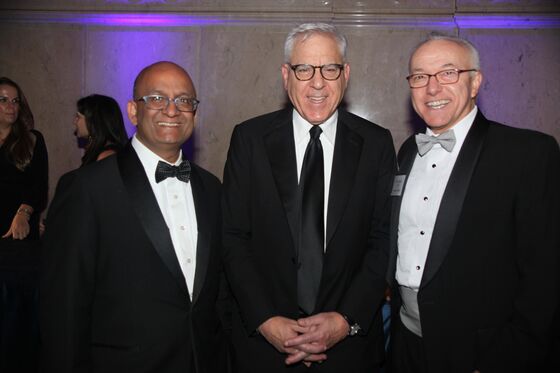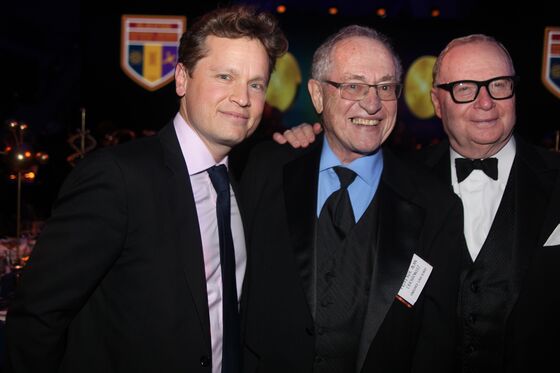 The focus of the evening was to celebrate scientists and engineers age 42 and younger recognized this year as Blavatnik National Laureates and Finalists in a program founded and funded by Len Blavatnik of Access Industries. They entered the dinner, held under the museum's whale, in a procession accompanied by trumpets and school banners, applauded by guests including Harvard Business School Dean Nitin Nohria and George Daley, dean of Harvard Medical School.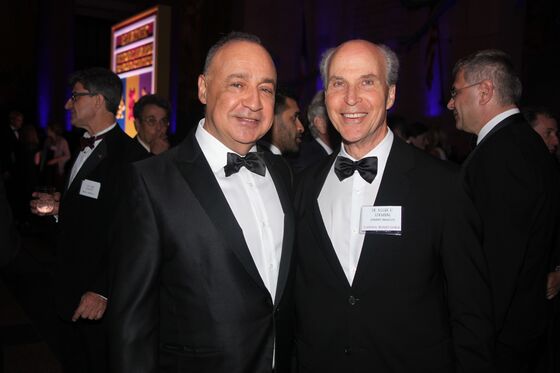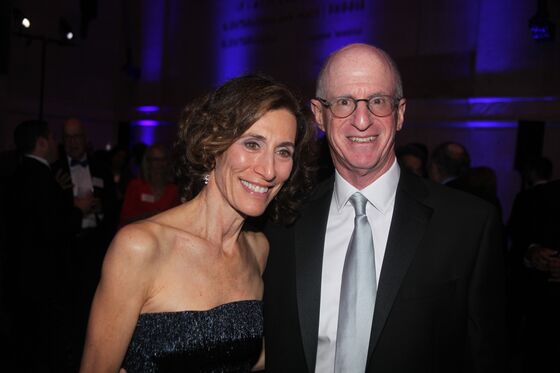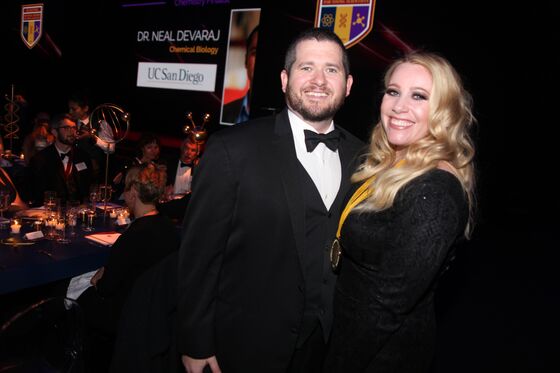 After the vegetable napoleon, laureate Janelle Ayres, a faculty member at the Salk Institute in La Jolla, California, presented research on how the body might defend against infection without antibiotics. In her study of infectious diarrhea, she found that an iron-enriched diet offered protection.
So what to eat exactly? "An iron supplement," Ayres said in an interview after her remarks. Natural sources of iron are good, too, she said. That broccoli rabe served alongside the Hudson Valley poussin would do.