A Guide to the Renault-Nissan Alliance Showdown in Amsterdam
(Bloomberg) -- The board of the Renault-Nissan-Mitsubishi Alliance meets on Thursday, putting both sides of the fraught French-Japanese partnership in one room -- at least virtually -- for the first time since Chairman and Chief Executive Officer Carlos Ghosn was arrested over alleged financial misdeeds.
What transpires may set the direction of a partnership whose future remains very much in flux. Here's what we know -- and what we don't -- about what to expect at a potentially pivotal encounter.
More than a week after Ghosn's arrest, Renault SA and Nissan Motor Co. -- as well as politicians in France and Japan -- say they're committed to the near two-decade alliance. But their visions diverge. Renault has been happy with the status quo, which it dominates, and wants to make it permanent. Nissan is eager to equalize power at the alliance level and assert Japanese control over one of the country's most important companies, according to people familiar with the matter.
Will There Be a Showdown?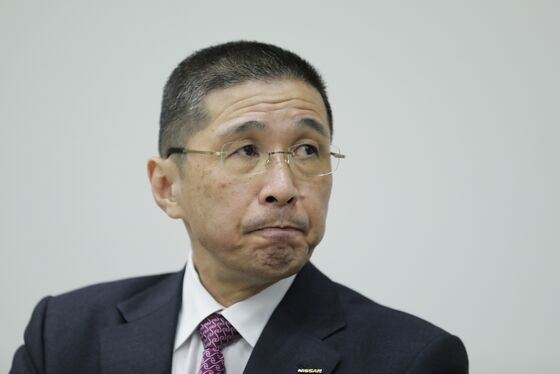 The alliance is designed to run by consensus, enforced by Ghosn's presence at the top. But while he's denied some of the allegations, he remains in jail -- and his absence could lead to fireworks. His former protege, Nissan CEO Hiroto Saikawa, is vice chairman of the alliance and may have a window to attempt to force through some changes. Saikawa and Ghosn each have four votes on the alliance board. The other eight members, four from each side, hold one vote each. The chairman has a tiebreaker vote.
Renault CEO Thierry Bollore will attempt to exercise Ghosn's voting power at the alliance, according to people familiar with the company's thinking. It's not clear whether Nissan will object. Alliance board decisions are made by "simple majority of votes of the members present or represented," according to Renault's 2017 annual report.
Representatives for Renault and Nissan declined to comment.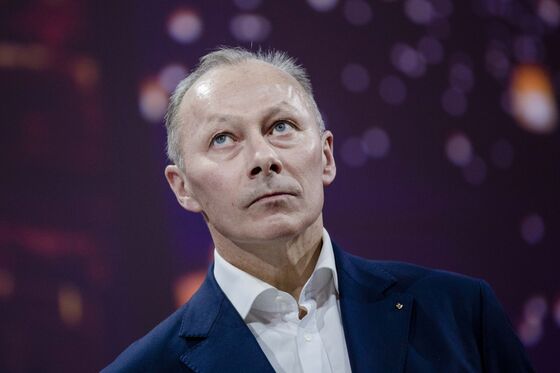 Renault


Carlos Ghosn (Chairman)
Thierry Bollore
Bruno Ancelin
Mouna Sepehri
Jean-Christophe Kugler

Nissan


Hiroto Saikawa (Vice Chairman)
Yasuhiro Yamauchi
Jose Munoz
Philippe Klein
Hari Nada
While Nissan's goals aren't clear -- the company isn't said to be looking to make structural changes to the alliance just yet -- Renault is likely to resist any proposal that would diminish its power. One possibility is for Nissan to propose governance changes, such as splitting the chairman and CEO roles Ghosn now holds.
Ghosn has been fired as chairman by Nissan and Mitsubishi Motors Corp., but not Renault, where he's still nominally chairman and CEO. But he can't be stripped from his alliance roles without the French company's approval. Renault has the right to appoint the umbrella group's chairman and CEO, while Nissan gets to appoint the vice chairman. Renault still hasn't had access to the extensive dossier compiled by Nissan outlining Ghosn's alleged transgressions, people familiar with the matter have said.
The meeting, which was set up before Ghosn's arrest, will be held Thursday morning, at the alliance headquarters near an Amsterdam marina. Saikawa is said to plan to participate via videoconference, while it's unclear whether Bollore will attend remotely or in person. There's no plan for a press conference. Executives are scheduled to discuss alliance operations, such as mobility, regional development, R&D and its Russian business.
Alliance representatives separately met with Daimler AG, which has small cross-ownership holdings with Nissan and Renault, on Wednesday.
Investors blindsided by Ghosn's arrest for alleged financial misconduct and fearing a destructive corporate battle have sold both companies' shares. The selloff hasn't been massive though, with Renault down about 4 percent since last week, and Nissan about 2 percent lower. At $37 billion, Nissan's market value is about three quarters bigger than Renault's.
"The Japanese are going to be obviously lobbying for more control," said Richard Hilgert, an analyst at Morningstar in Chicago. "Given the scale of Nissan versus the scale of Renault, I think that there probably will be some changes in the overarching management of the group."
While Ghosn is still in jail, he's begun to talk through his lawyers. On Wednesday, he denied Japanese reports that he may have transferred 1.7 billion yen ($15 million) in personal trading losses to Nissan. Ghosn's deferred pay ballooned over the past eight years as he sought to downplay his compensation in front of shareholders, people familiar with the probe said. That practice was one focus of the investigation that led to his arrest, they said.