A $55 Billion Boom in Australian Construction Lacks One Thing
(Bloomberg) -- A labor shortage has struck Australia's A$75 billion ($55 billion) infrastructure spending spree, threatening to bloat project costs in a bidding war for tunneling specialists and engineers.
Australia is 20 percent to 30 percent short of the skilled labor required for the raft of roads, metros and railways being rolled out nationwide, said Salini Impregilo SpA, the Italian company working on the airport rail link in Perth, Western Australia, and vying for almost A$15 billion of other projects across the country.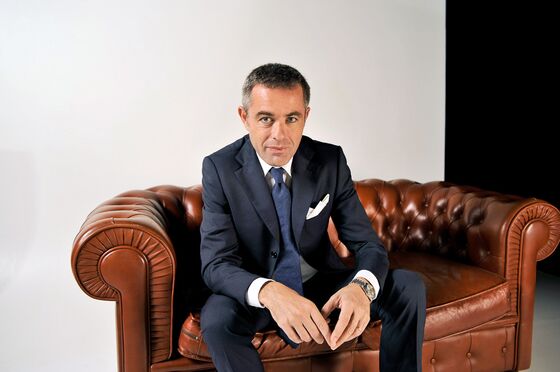 There's a particular need for civil engineers and operators of tunnel boring machines that drill holes for roads or railways, Marco Assorati, Salini's executive director for the Asia Pacific region, said in an interview. The shortfall is challenging all construction companies in Australia -- and pushing up costs -- as they compete for talent, he said.
"There is a shortage in all sectors," Assorati, 47, said at Salini's offices in Sydney. "We need to think today of our resources for the next five, 10, 15 years."
Five years ago, Australia's biggest mining boom in 150 years turned welders and truck drivers into some of the country's best-paid laborers. Assorati said costs on Salini's projects "are on the high side, but they're on the high side for everyone."
The government has pledged A$75 billion in infrastructure funding and financing over a decade, spanning everything from roads and an airport in Sydney to an inland rail route connecting Brisbane to Melbourne. The outlay is partly aimed at freeing up a transport network jammed by population growth.
High demand for skilled workers may help address one of the Australian economy's most persistent weaknesses: subdued wage growth. The central bank said this week it's getting reports of bigger pay increases where there's strong demand for labor and workers are in short supply.
There aren't enough tunnel engineers, program directors and other specialists to keep pace with construction on the east coast and labor costs are rising, according to Infrastructure Partnerships Australia, an independent public policy think tank based in Sydney.
"These are not skills that can be acquired overnight," the organization's Chief Executive Officer Adrian Dwyer said in a statement. Australia needs to better target qualified overseas workers while developing a more highly skilled domestic workforce, he said.
Milan-based Salini is part of a consortium bidding for part of the WestConnex project in Sydney, Australia's biggest road development, and is in a group shortlisted to build a 10.2-kilometer rail link that will pass through the center of Brisbane.
Depending on the success of those bids, Australia could contribute 10-15 percent of Salini's group revenue in five years, up from about 4 percent now, Assorati said. Salini's revenue was 5.9 billion euros ($6.8 billion) in 2017.
Assorati called on the Australian government to address the skills shortage by collaborating with universities and encouraging more young people to enter the industry. "Let them understand that engineering is sexy," he said.