A 28-Year-Old Unicorn Founder Donates Millions for Financial Aid
(Bloomberg) -- Armon Dadgar spent as many as 30 hours a week during college on research projects outside of school, laying the groundwork for HashiCorp, the business he founded with a classmate. The latest funding round values the software firm at $1.9 billion.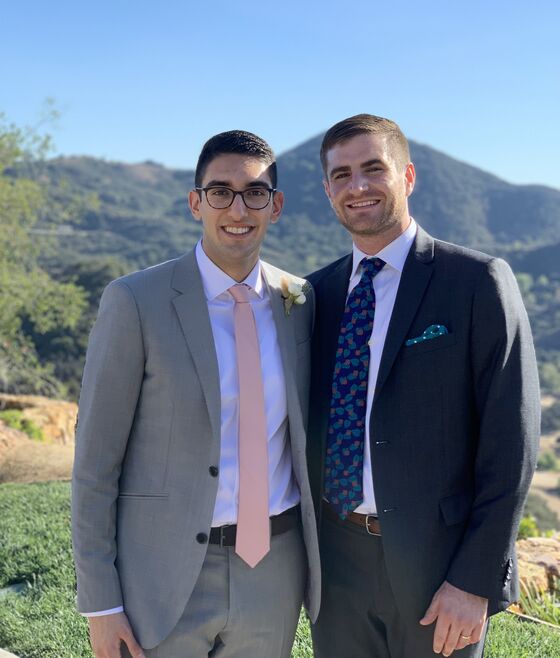 Now Dadgar, 28, and fiance Joshua Kalla are setting up full scholarships for 30 students at the University of Washington -- a $3.6 million commitment over 12 years -- so they can have the same opportunity.
"My dad had three to four jobs when he was in school, everything from lifeguard to the university print center," Dadgar, a 2011 Washington alum, said in an interview. "Because he could pay for my tuition, I got to have the full, immersive experience."
Dadgar is among a group of young entrepreneurs who are finding ways to donate early in their careers, but aren't necessarily bound by the grand scale and unconventional approach of efforts like the Chan Zuckerberg Initiative, whose goals include curing diseases and reforming criminal justice. Dadgar, who describes himself as a "hyper-pragmatist," is focusing on a problem that's gaining attention in the run-up to the 2020 election: the inequitable access to higher education and its rising costs.
"It's giving in a way that shines a spotlight on a really important need, which is the fact that financial aid alone doesn't create a level playing field," said Susan Ditkoff, co-head of philanthropy at Bridgespan Group, who works with the wealthy on their giving.
The scholarships will be awarded to underrepresented and first-generation students who don't qualify for Pell grants, but can't easily afford paying for college. Washington's Office of Minority Affairs and Diversity -- which offers academic advising, peer mentoring and internships -- will administer the awards.
"It was an exact match to what we'd been looking for," Dadgar said. "It's a lot of the hand-holding you might need because you can't ask your parents for it."
Dadgar's parents moved to the Seattle area from Iran in the 1980s without speaking English, and worked to pay for their own and their children's educations. His dad, who trained as an electrical engineer, sparked his interest in computer science.
"I saw what he was working on," Dadgar said. "When I was 12, I insisted they get me a book on programming."
He said his parents were a "tad skeptical" when he and his classmate Mitchell Hashimoto launched HashiCorp. "Now they're super proud of the company, and being able to translate that into commercial success and give back to the community," he said.
The San Francisco-based firm, which counts large banks among its clients, has grown to more than 500 employees. Dadgar said some of Seattle's most generous billionaires have provided inspiration, including Microsoft Corp. co-founder Bill Gates, whose foundation recently gave the university $297 million to improve population health.
"Bill Gates has been the ultimate example of a tech philanthropist," Dadgar said. "He's put in not only just time and money but effort."
Dadgar and Kalla, 27, a Yale University assistant professor, said they prefer to start giving their money now, rather than hoard it or donate it later in life.
"There's a lot of good to be doing now," Dadgar said. "I hope that the business does well and this is not the only gift and that we can continue to grow."