3G Billionaires Tap Credit Suisse for Loan Tied to Brazil Deal
(Bloomberg) -- The billionaires behind 3G Capital Partners Ltd. borrowed money from Credit Suisse Group AG to buy at least 2 billion reais ($368 million) of Brazilian retailer Lojas Americanas SA's public share offering, according to people familiar with the matter.
Jorge Paulo Lemann, Marcel Telles and Carlos Alberto Sicupira used leverage to participate in the company's 7.87 billion-real offering last month to maintain their 61% stake of voting capital, the people said, asking not to be identified because the loan was private.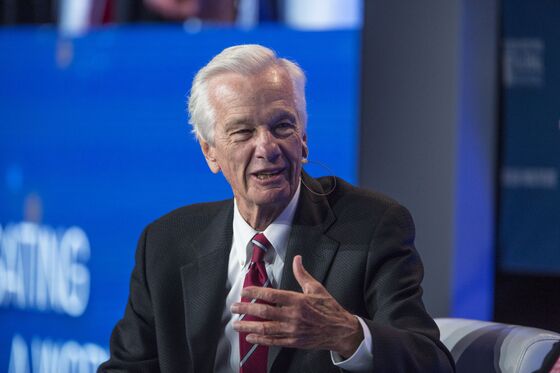 From mogul Michael Klein, who owns the biggest stake in retailer Via Varejo SA, to the founders of cosmetics maker Natura & Co., Brazil's richest investors are borrowing to buy shares in their company's public offerings as interest rates in Brazil and other major economies hold at all-time lows. The strategy lets them raise cash for their firms without diluting their stakes.
Natura founders Luiz Seabra, Guilherme Leal and Pedro Passos borrowed money from Banco Bradesco SA and used it to inject at least 508.1 million reais into the company as part of a capital raise of about 2 billion reais, the people said. The cosmetics firm, which bought Avon Products Inc. for about $2 billion in stock earlier this year, was looking to reduce leverage and increase its cash holdings.
Klein bought 106 million reais of Via Varejo's 4.46 billion-real share sale on June 16, a transaction that still dropped his stake in the company to 9.9% from 11.6%, he said in an email. He borrowed money from Credit Suisse for that transaction as well, the people said. The Klein family had a 27.4% stake, which fell to 22.8% after the share sale, according to Klein.
Credit Suisse and the borrowers linked to Lojas Americanas, Natura and Via Varejo all declined to comment on the loans.
Read more about rich Brazilians pouring money into their companies
Bradesco declined to comment on any specific loan, but said the bank is "very active not only in capital-markets transactions but also in financing its clients even during crisis periods, including shareholders that structure transactions to capitalize their companies."
Wealthy Brazilians had 47.8 billion reais in credit outstanding from the private-banking industry as of June, 19% more than in December, according to Anbima, the nation's capital-markets association.