Paul Tudor Jones Brings 'Game of Thrones' to Robin Hood
(Bloomberg) -- The Ludlow gimlet, a gigantic infinity sign, a wall of backpacks and Pharrell Williams singing "Happy" all had their fans, but it was the riff on "Game of Thrones" that turned almost 4,000 people at Robin Hood Foundation's annual benefit Monday night into putty in Paul Tudor Jones's hands.
Suddenly, after the large screens played the opening credits of the soon-to-conclude HBO show, Jones was on stage in character as Jon Snow, with a wig, fur and British accent, addressing the "Free people of the North, men of the Night Watch, Wildlings" before taking out his sword to slay the Night King.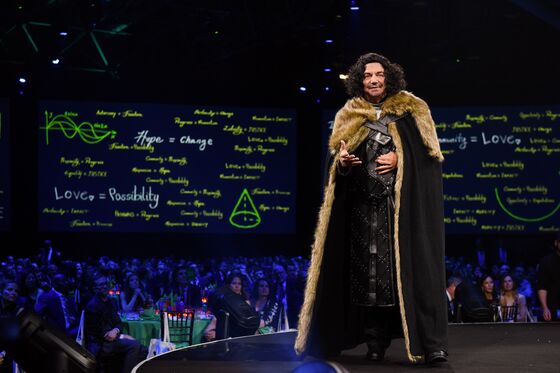 Was this a spoiler for the maybe two people in the room who don't watch the show? No matter, because Jones soon switched back into his hedge fund manager and Robin Hood co-founder persona, on a mission to get the crowd to open up their wallets.
"I think you're that person in the line of fire when the metal is hot, and there's someone wounded, you're going to reach down, you're going to pick them up and you're going to carry them to safety," Jones said. "You can bet that those extra few dollars you give are going to be the tipping point between death and life."
It was certainly an effective performance. A few minutes later, auctioneer Jamie Niven had raised $23 million from guests making $1 million pledges, with one giving $10 million.
"Anyone got a moment in life when it feels like a million doesn't feel like so much as it did five minutes ago?" Niven said, asking everyone to get out their phones and, instead of checking the markets in Asia, make a pledge.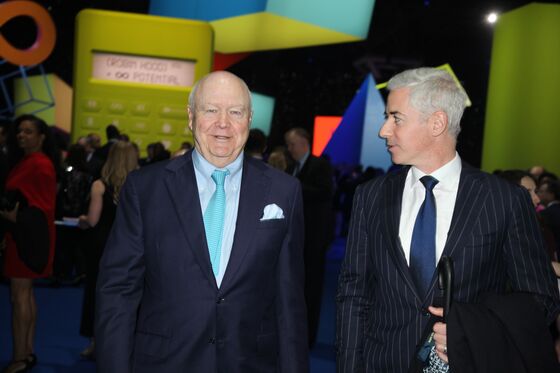 For the second year in a row, the benefit didn't end with a grand tally raised on the big screens. But Jones said the foundation had received a $30 million gift in addition to the pledges made in the room, which had drawn David Tepper, Mary Erdoes, Bill Ackman, Frank Bisignano, David Einhorn and Justin Tuck, as well as some neon-clad dancers.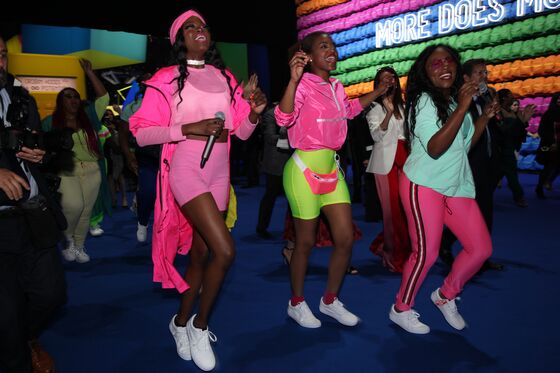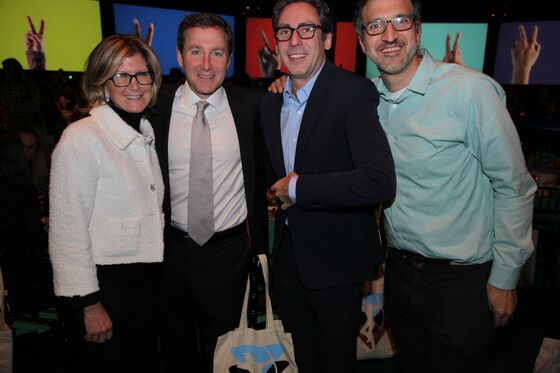 Two Sigma's John Overdeck, a co-chair of the benefit and Robin Hood board member, said the event was on target to raise enough money to support six months of poverty fighting across the city -- about $60 million.
The markets had a down day, but most guests said that wouldn't influence the amounts donated.
"People who've had the good fortune that some of the people in the room have had, including me and my family, that doesn't change overnight," Overdeck said in an interview as musicians prepared to perform during cocktail hour.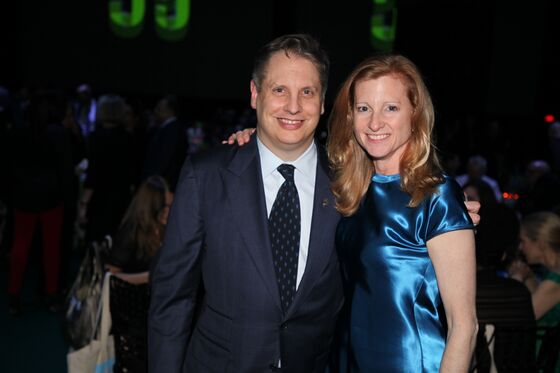 "I don't want the market to go down any more, I can tell you that, but I don't think it makes a difference," Jones said before greeting Ray Dalio, the founder of Bridgewater Associates. "We had one of our best years in 2008. People respond to challenges better than they do when times are good."
"People have to learn, if you give" when things are going poorly, business-wise, "your luck doubles," Mike Novogratz said. "It's worked for me."
Boaz Weinstein chimed in with a counter point: "If the market had gone up 1% a day for the last two days, would anyone be wondering if Robin Hood would raise more? People's hearts are bigger than negative 2%."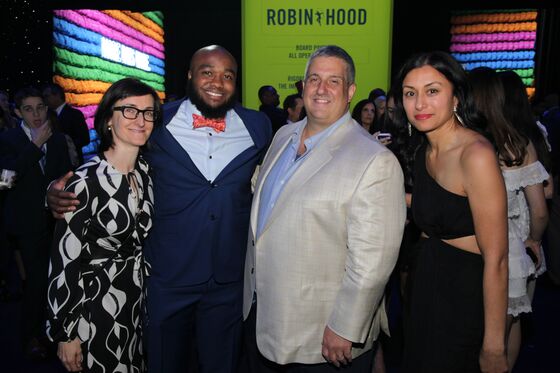 Robin Hood CEO Wes Moore said things needed to be viewed in context.
"If your fund doesn't return as high as you've hoped, you might consider it a bad year, but the population we're serving, they have bad years consistently," he said. "It's a really bad year for people who have to endure the weight and trauma of poverty every single day."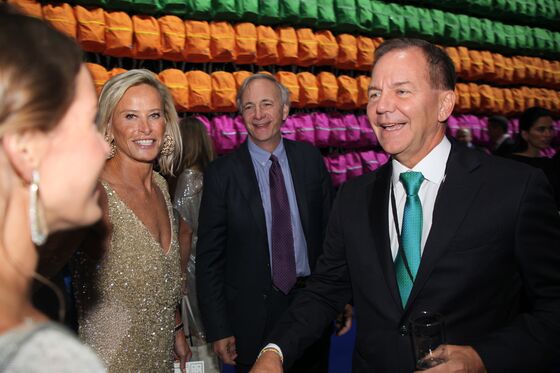 Random prizes were awarded to those who pledged. Rich Torrisi of Major Food Group fame will be cooking dinner for one guest. Someone else will be inviting friends to a Saturday Night Live viewing party, and yet another got tickets to a New York Giants game, courtesy of Eli Manning. More than 80% of guests made a donation, Moore said as singer Shawn Mendes, who performed pro bono, took the stage.