With Growth Plan Done, Italy's Coalition Gets Back to Bickering
(Bloomberg) -- Go inside the global economy with Stephanie Flanders in her new podcast, Stephanomics. Subscribe via Pocket Cast or iTunes.
With the ink barely dry on a sweeping economic accord, Italy's populist leaders returned to the sort of public squabbling that has come to define this uncomfortable coalition government.
In a lightly veiled attack on coalition partner the Five Star Movement, Deputy Prime Minister Matteo Salvini's League party fired off a statement saying that the government continues to be plagued by "too many no's and too much slowness."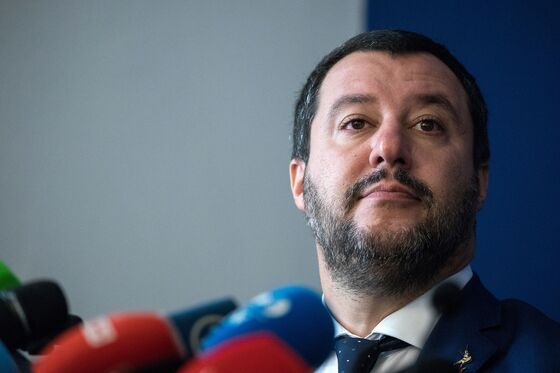 The northern Italy-based League, which has clashed with Five Star over unblocking public works projects and opposing to the TAV high speed rail plan, also said it was "waiting for a serious response" on the issue of reimbursing depositors who lost savings in bank failures. An issue that pits both governing parties against their finance minister.
Tensions with Five Star have led to speculation that Finance Minister Giovanni Tria might resign. Tria said Friday the government will move ahead with the plan for lost savings, noting that measures will be carried out "according to the rules," Ansa news agency reported.
Not one to be left out of the fray, Five Star leader Luigi Di Maio responded to the League's salvo on Friday, calling on the government to "confront this moment with maximum seriousness and not with slogans." Di Maio, Italy's other deputy premier, said investors are seeking more stability from the government.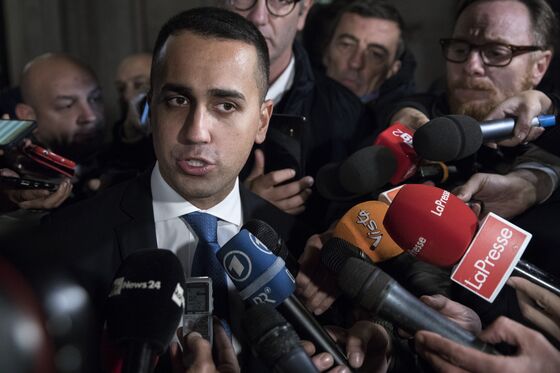 The so-called Growth Decree approved Thursday contains incentives like measures to encourage a restart of private investment and ideas for safeguarding the "Made in Italy" brand.
Despite pressure from both sides of the coalition, it does not cover the measure for savers, though League leader Matteo Salvini has said the plan will be ready by Monday.