The Zero S Is a Perfect Electric Motorcycle, Made Better
(Bloomberg) -- Electric motorcycles are an odd business proposition.
For one thing, they answer no urgent need. Motorcycles use so little fuel compared with cars that the proportionate gas savings of an electric bike are negligible for riders. And the pool of people who buy motorcycles has been in decline since the early 2000s; last year sales of new motorcycles in the U.S. dropped 8 percent from a year earlier, though the number of households with a motorcycle increased slightly, according to the Motorcycle Industry Council.
For a traditional manufacturer like Harley-Davidson Inc. to spend roughly $825 million developing an electric bike, one not even being demanded by most consumers, takes quite a leap in magical thinking. The Milwaukee-based company did it only under the duress of an otherwise declining business, its Project Livewire electric motorcycle set for August and five more planned electrics seemingly like a Hail Mary pass that, if completed, could save the day for the near-petrified brand.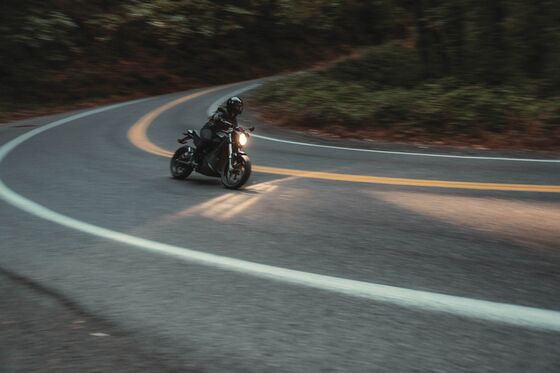 For another thing, electric motorcycles are controversial. In addition to the colloquial idea that they're not "real" motorcycles, since they don't have gears or a clutch, there's a strong contingent of older riders who believe they're not as safe. Their near-silent motors do little to alert cars to your presence as a rider, and when cars don't see you, they are prone to hit you. Loud pipes save lives, the thinking goes.
Combined, these challenges make it difficult for even the slickest Silicon Valley designs to move forward—let alone, stay solvent.
Alta Motorcycles, which had been in talks with Harley-Davidson to provide the electric power plant for Project Livewire, announced its disintegration late last year. Mission Electric, which had teased an all-electric superbike since 2010, declared bankruptcy in 2015. Brammo had all but disappeared by 2017. Even BMW Motorrad, which has made exceptional two-wheeled driving machines since 1921 and experimented with two-wheeled electric technology for years, has been unable to justify bringing forth an electric motorcycle. Its primary electric bike is a scooter that's just now sold in California. That hardly qualifies.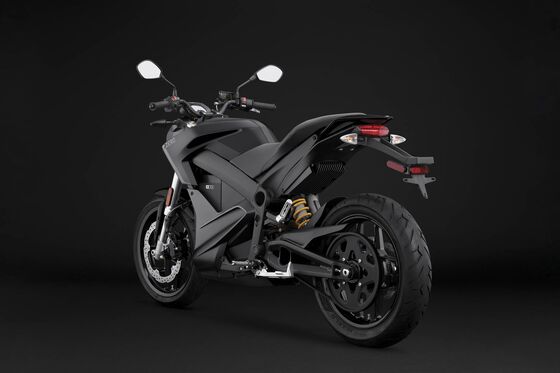 One bright spot in the segment: Zero Motorcycles. The Santa-Cruz-based company started in 2006 by Neal Saiki has become exceptional in its ability to produce—and keep producing—sporty, reliable, and comely electric motorcycles.
I have been reviewing Zero's wares such as the FX and DS almost since its inception. Its latest, the 2019 new model-year $10,995 Zero S, compliments the line as a member of the naked street bike of the family. Rather than the knobby tires and bigger central body of a Dual Sport bike, this 313-pound machine has shed anything that might weigh it down in order to maximize performance and efficiency. The result is a range of up to 223 miles in the city and 112 miles at highway speeds, the highest range of anything made by Zero, and the most range of any electric motorcycle currently in production. That alone makes the Zero S a winner in my book—for a street bike that is easy to maneuver, quick enough to escape traffic, and good-looking enough to pull up to the local café, straight mileage like this is the only thing I'd want more of.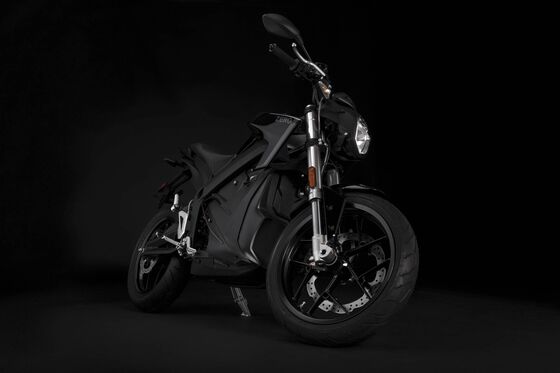 In fact, this year the entry-price Zero S ZF7.2 received a 35 percent power increase over the previous year's model; the longer range Zero S ZF14.4 now comes with 10 percent more range than the 2018 model. (The ZF model numbers refer to kWh capacity of the battery.)    
Riding it though Manhattan and Brooklyn was a treat. I got all the benefits of skirting through traffic without the hassle of regular motorbike maintenance (admittedly hypothetical, given my short-term-test case), or even changing gears—and it was fast. On the FDR Highway, I hit 60 mph in about 3.5 seconds; by comparison, a standard Ducati Monster 1200 motorcycle does it in just under 3 seconds. The Bosch brakes were receptive and firm, and the aerodynamic lean of the handlebars turned neatly into corners and maneuvered well through back-ups. They would necessitate no after-market modifications to make the bike look cool. And its lighter weight (most other bikes weigh around 90-plus pounds more) came with a nimbleness that would make it easier to ride for both smaller and casual riders.
Driving is pure stealth: No grit, no oil, no noise or vibration or dropping the clutch. If you like staying undercover—or just like your neighbors, period—these are the bikes for you. In general, I'm a fan of them. The responsibility of motorcycle riding lies on the rider; you should be riding as if you were invisible, anyway.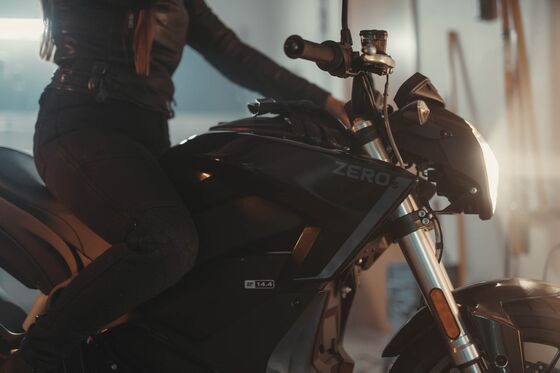 Like the others in the Zero range, the 2019 Zero S uses lithium ion power to slingshot you forward, but the range and charging scenario has improved. Time to a full battery is 5.2 hours for the lightest (7.2 kWh) outfit, with an easy-to-read digital monitor between the handlebars; an optional "Charge Tank" cuts down that time to just 1.5 hours. Although I just charged mine overnight in the parking garage across from my apartment plugged into a standard outlet—no sweat. On battery life, Zero says the bikes can travel around 200,000 total miles and still retain 80 percent of their original charging capacity.
Yet, what truly set the 2019 Zero S apart for me was the integrated tech. Data from each and every ride is sent to the Zero Motorcycles App, where you can track information on how many more miles the bike has, how much time until it's charged, your average watts spent per mile, and total charged miles. You can see how much riding Eco versus Sport mode affects the performance of the ride and configure speed, power, torque, and battery regeneration to a third Custom mode. And, of course, it will charge your cell phone while you ride, in the storage space just under the seat. It's a whole other dimension from the mechanical versions of the same thing on Ducati's and BMW's lighter models, and its the most seamlessly integrated of the Zero line into the wireless Wi-Fi lifestyle.  I now think of 2019 Zero S as the Apple Watch of motorcycles.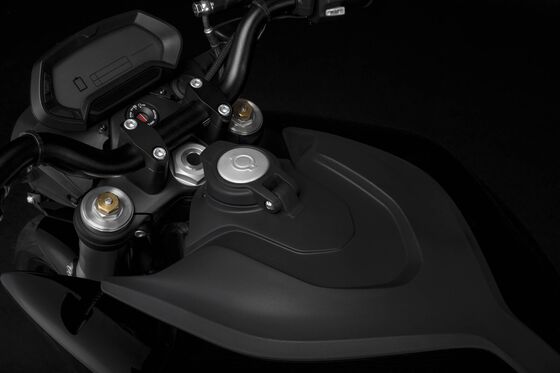 No one needs an Apple watch, in the same way no one needs an electric motorbike, but once you get one, you quickly become enamored, even dependent. It becomes a crucial part of your everyday life. And during my testing period of the Zero S, that certainly happened to me. When the weather was decent, why bother with a car?
As for competitors like Harley, inactivity for OEMs doesn't mean inability, and we can expect that old manufacturing brand to hit hard—when it can finally throw a punch.