Trump Drives Oil Prices More Than OPEC. An Oil Minister Says So.
(Bloomberg) -- After President Trump said again this week that blame for high oil prices lies with OPEC, a key crude producer said it's the other way round.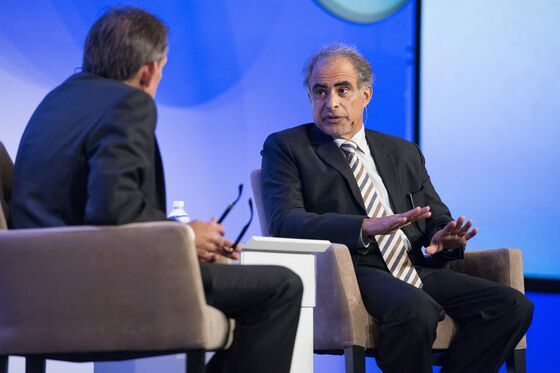 "The OPEC monopoly must get prices down now!," Trump tweeted Thursday, just days before the Organization of Petroleum Exporting Countries is due to meet in Algeria. Omani Oil Minister Mohammed Al Rumhy countered that it's the president who's pushing up prices.
"The recent tweets have more to do with the price increase than OPEC decisions in the last couple of meetings," Al Rumhy said in a Bloomberg television interview on Saturday in Algiers. "I call it the Washington premium."
Oil prices have rallied 18 percent this year. And Trump knows OPEC is listening to his complaints. He previously attacked the cartel on April 20, just hours after Saudi Oil Minister Khalid Al-Falih said the group would keep production cuts. Within a month, the kingdom had performed a dramatic U-turn and by June OPEC and its allies were promising to add 1 million barrels a day.