Sky's Big Day: Fox Faces Off to Comcast in Fight for Control
(Bloomberg) -- The clock is ticking on Sky Plc.
21st Century Fox Inc. and Comcast Corp. are facing off Saturday in a bidding contest overseen by U.K. regulators that puts the 27.3 billion-pound ($35.7 billion) British broadcaster Sky on course to determine its final suitor.
The battle began when Comcast challenged an existing Fox bid for Sky in February. Walt Disney Co., which has a $71 billion deal to buy most of Rupert Murdoch's entertainment empire via a takeover of Fox assets, would inherit Sky, if Fox prevails. Both Disney Chief Executive Officer Bob Iger and Comcast CEO Brian Roberts see Sky as a weapon against digital rivals such as Netflix Inc.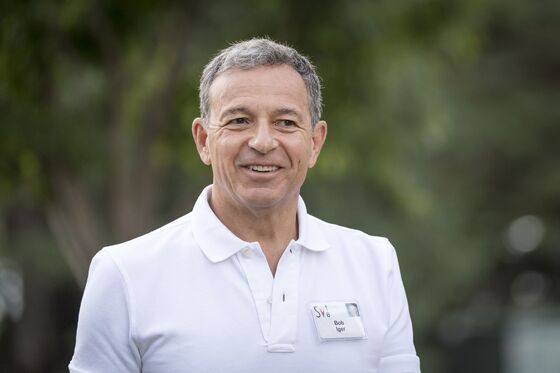 The auction for Sky officially kicked off around noon in the U.K., said people familiar with the process, who asked not to be identified as the details are private.
Bidding has entered the third round and final submissions are expected around 7 p.m. local time, with an announcement from the Takeover Panel coming shortly thereafter, the people said.
While it will be clear who the highest bidder is -- if the offers aren't the same -- Sky shareholders are the ultimate arbiters. They have until Oct. 11 to tender their shares, by which time we'll know the ultimate victor. Before Saturday, Comcast had the highest offer, at 14.75 pounds per share, while Fox's offer going in was at 14 pounds per share. Sky shares, which closed Friday at 15.85 pounds, show investors are expecting richer bids.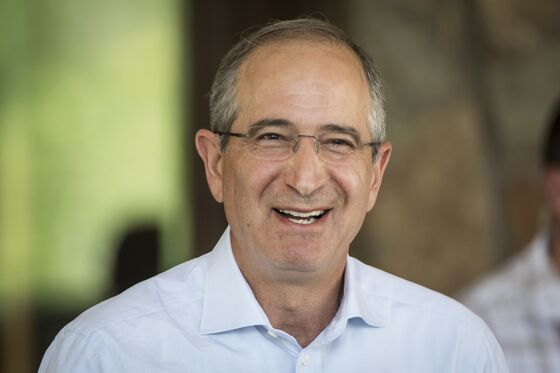 Here are a few ways the auction could play out:
Fox Delivers Knock-Out Bid
If Fox ends the day with a clearly superior offer, that puts 87-year-old Murdoch on track to win the fight. His initial December 2016 offer for Fox to acquire the 61 percent it didn't already hold of Sky was a second attempt to grab the rest, after being thwarted the first time around in 2011 by a phone-tapping scandal at his U.K. newspaper business. That situation drained the political capital he needed to get the deal past British regulators.
Next year, Murdoch is poised to complete the sale of most of Fox's assets to Disney. Acquiring Sky through the deal would help Iger further shift away from Disney's roots in movies, shows and theme parks and embrace global distribution.
Comcast Delivers Knock-Out Bid
Should Comcast's final offer vastly surpass Fox's, the U.S. cable provider would be in line to become a global TV power after conceding ownership of most of Fox's entertainment assets to his rival, Iger, in a separate bidding war.
Acquiring Sky would also expand the content and distribution model that Roberts has embraced since buying NBCUniversal seven years ago. With Sky, the Philadelphia-based company would deliver TV services to 52 million customers in both the U.S. and European countries including U.K., Italy and Germany.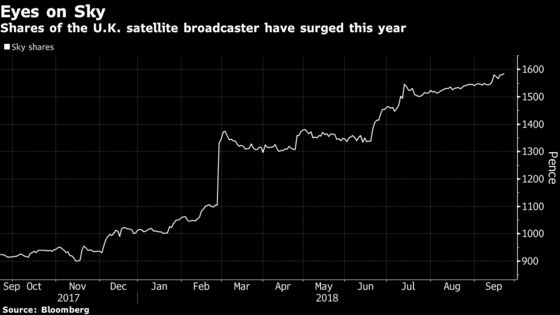 Bids Are Too Close to Call
If the bids are the same or close together, the next two weeks will be critical for either side as they seek to get over the 50 percent minimum hurdle for control. In that case, Fox has an advantage: its existing 39 percent of Sky. Fox would only need to hoover up another 11 percent of the shares to win.
Comcast, which is starting from near-scratch, also has its own advantage, though. The cable company could potentially buy up shares itself after the auction is over. Fox can't do the same because of its stake in Sky. U.K. takeover rules prevent a party reaching a threshold that launches a mandatory bid for all the shares.
Some shareholders are following the bid battle with the knowledge that Murdoch, who controls Fox, will be viewing the process as a bidder of Sky and a potential seller for his 39 percent stake to Comcast.