Apple Planning for Delays to Battersea HQ, Times Says
(Bloomberg) -- Apple Inc. is making contingency plans in case construction of its new London headquarters at the iconic Battersea Power Station is delayed, the Times newspaper reported.
The iPhone maker has had early-stage talks about extending existing leases and finding temporary space if needed, the paper said, citing people in the property market that it didn't identify.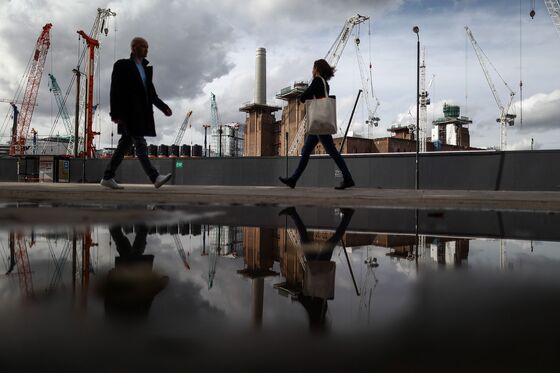 The project's Malaysian-backed developer said it would deliver the building on schedule. "We are confident that the power station will be completed on time and we look forward to Apple starting to fit out their space in December 2020," a spokesman for Battersea Power Station Development Company said.
Apple's press office wasn't immediately reachable outside regular business hours.
Built in the 1930s and derelict for decades, the former coal-fired power plant is known outside the U.K. for being on the cover of Pink Floyd's 1977 rock album "Animals," pictured with a pig floating between two of its four chimneys. The new Apple HQ, which is the largest historic building development undertaken in the U.K., is part of a wider redevelopment of the area on the south side of the River Thames, which has seen the U.S. embassy relocated nearby and thousands of new apartments under construction.
Apple is leasing about 500,000 square feet (46,451 square meters) of office space at the new headquarters, and plans to move 1,400 employees there. Bloomberg News reported last year that the building's developers were on course to achieve less than half of their original return target as costs rose and wider economic uncertainty damps demand for the most expensive homes.