Online Luxe Goods Hub Farfetch Climbs After $855 Million IPO
(Bloomberg) -- Luxury clothing marketplace Farfetch Ltd. caught the eye of investors in its public market debut.
The London-based company's shares climbed as much as 53 percent on their first day of trading Friday. Farfetch and an existing stockholder sold 44.2 million shares Thursday at $20 each, topping the marketed range of $17 to $19, to raise $885 million. The stock closed up 42 percent to $28.45, giving the company a market value of $8.2 billion.
Farfetch has found initial success by reaching customers around the world while also catering to posh shopper's localized tastes. Farfetch's marketplace, which accounts for more than 90 percent of revenue, helps global, deep-pocketed consumers get their hands on high-end goods such as an $8,287 leopard-print coat or $980 sneakers.
The 10-year-old company doesn't amass its own inventory. Instead, its site allows luxury retailers and brands -- from Chanel to Balenciaga -- to reach customers.
Only 9 percent of the luxury goods market is online, according to a 2017 Bain study cited by Farfetch in its IPO prospectus. That growth opportunity is also the first risk factor mentioned by Farfetch: Customers shopping for posh goods have historically made purchases in stores, not online.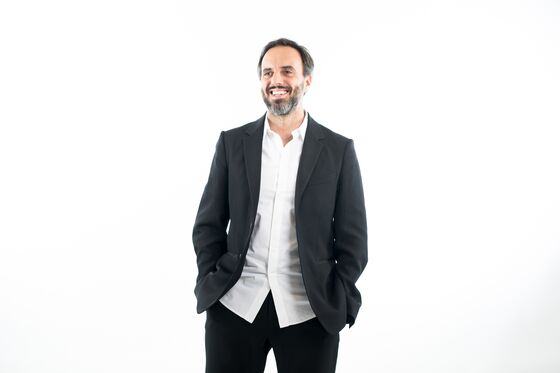 Founder and Chief Executive Officer Jose Neves plans to use the IPO proceeds to capture those customers by further enhancing localized shopping preferences and helping the retailers and brands get their wares on Farfetch's marketplace.
Farfetch operates in 12 languages, customizing content and service for different audiences and using payment systems popular in different countries, Neves said. The company has been able to hit the coveted target of same-day delivery in 18 cities. Gucci partnered with Farfetch on a 90-minute delivery service for its $1,400 logo sweatshirts and $1,750 suede handbags.
"We will see that range of cities absolutely expand in the near future," Neves said in an interview. "The idea is as we expand our network of brands and boutiques is really to leverage Farfetch's distributed inventory model because we are not a retailer."
Farfetch had 935,772 active consumers as of Dec. 31, an increase of almost 44 percent from a year earlier, according to a regulatory filing. It lost $58 million last year on $386 million of revenue. That compared with a net loss of $53 million on $242 million in sales in 2016. A quarter of its revenue comes from the Americas, with 34 percent from the Asia-Pacific region and 40 percent from Europe, the Middle East and Africa.
The company is increasingly looking to partnerships to aid that expansion. In Asia, the company is working with Chinese e-commerce company JD.com Inc. and is powering the presence of 80 brands selling on messaging platform WeChat, Neves said. In the Middle East, Farfetch is working with Saudi Arabia's Chalhoub Group.
Farfetch also offers services that help sellers create content for online boutiques, manage product returns and analyze consumer data to determine pricing and inventory.
Its public offering is the latest in a string by European tech companies, and the second large consumer-facing business to go public in the U.S. this year. Spotify Technology SA listed in New York in April.
Like other British businesses, Farfetch is staring down the barrel of Brexit. Neves said he isn't fazed and has no plans to move the company's headquarters from London.
"Farfetch is a very global business," he said. "We have demand in 190 countries, so we're not concerned."
Goldman Sachs Group Inc., JPMorgan Chase & Co., Allen & Co. and UBS Group AG led the offering. The shares are trading on the New York Stock Exchange under the symbol FTCH.