Texas 3-D Gun Activist Arrested in Taiwan Over Teen Sex Assault
(Bloomberg) -- Cody Wilson, the American gun-rights advocate who triggered a national debate about 3-D printed firearms, was arrested in Taiwan after Texas authorities charged him with the sexual assault of a 16-year-old girl, according to the Austin Police Department.
A Texas judge issued a warrant for Wilson's arrest this week after authorities revealed evidence he'd paid $500 to have sex with a girl at a hotel after meeting her on the website "SugarDaddyMeet.com." Wilson was tipped off to the probe while he was in Taiwan and missed his flight home, police said.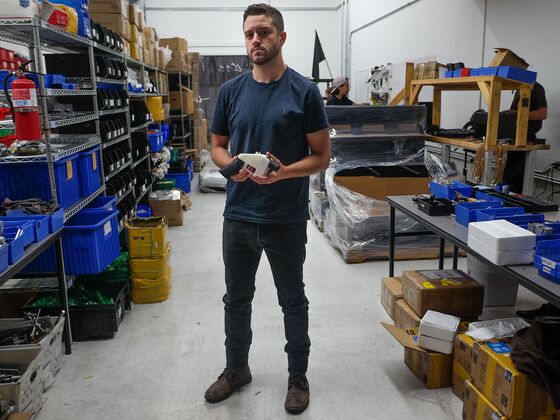 It wasn't clear when Wilson, 30, would be returned to the U.S. A police spokesman in Austin declined further comment when contacted by email. The department said this week it was working with national and international authorities to "bring him to justice."
Surveillance video from Aug. 15 shows Wilson and the girl at a coffee shop and later at a hotel, court papers show. The victim told authorities about the incident. Police said it wasn't clear if Wilson knew the girl's age, but that authorities who interviewed her believe she looks younger than 16, not older.
Wilson's nonprofit company, Austin-based Defense Distributed, has raised more than $300,000 for its defense after a group of Democratic-led states sued to stop the publication of blueprints for guns online. Using the instructions, a 3-D printer can make fully functional firearms. The company, which says it wants to launch the "era of the downloadable gun," contends that anyone with a 3-D printer should be able to make their own firearms, which it sees as a natural extension of a citizen's Second Amendment rights.
Josh Blackman, Wilson's lawyer in the lawsuit with the states, said he only represents Wilson in civil matters and didn't know the name of any criminal lawyer.