'Zombie Florence' Lurching off Bermuda Watched by Forecasters
(Bloomberg) -- Remnants of Hurricane Florence may be helping a "zombie" storm develop in the Atlantic Ocean near Bermuda.
A patch of thunderstorms and wind fed, in part, by a piece of what was once Florence is developing about 100 miles (161 kilometers) northeast of Bermuda, one of four systems being watched by the National Hurricane Center. Dry air and winds are holding the system back for now, said Jeff Masters, with the Weather Underground, an IBM company.
Such a scenario "may allow a zombie Florence to rise again," Masters wrote in his blog on Thursday.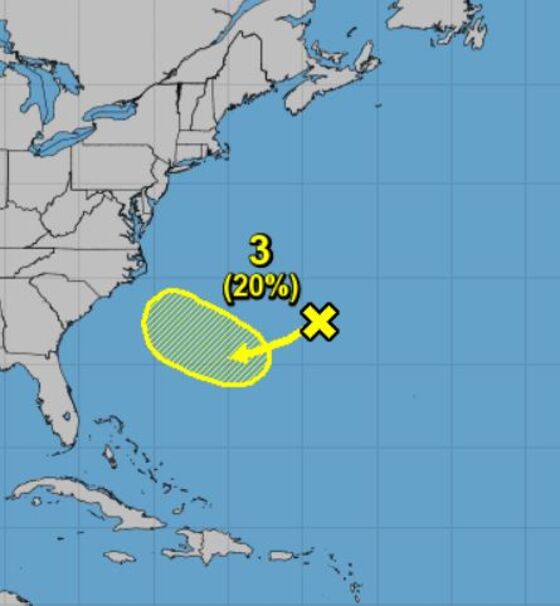 Florence has broken apart into three remnants, Masters said by telephone on Friday. One is battering Norway, a second is sitting far in the central Atlantic and the third is the storm developing near Bermuda. The hurricane center has given that system a 1-in-5 chance of developing further within the next five days.
Even if that storm doesn't become tropical, it could loop back toward the Carolinas, carrying more rain to the region, Masters said.
Florence carried high winds when it made landfall in North Carolina on Sept. 14, and dropped as much as 40 inches of rain in some areas. Eleven river gauges in the region are still at major flood stages, and are expected to stay there into next week, according to the Southeast River Forecast Center in Peachtree City, Georgia.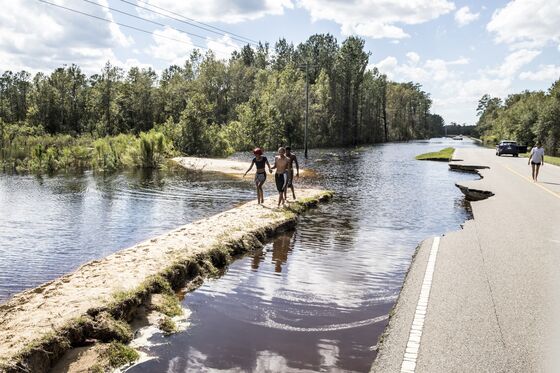 In the meantime, a plume of tropical rain from the Pacific is forecast to reach northern Texas, Oklahoma and Arkansas Friday into Saturday, dropping as much as seven inches (18 centimeters) of rain before moving into the Mississippi River Delta region, where corn, soybeans and cotton are waiting to be harvested, said Don Keeney, a meteorologist with Radiant Solutions in Gaithersburg, Maryland.
"The rain in delta could stop the harvest of corn, beans and cotton," Keeney said. "It is going to last quite a while. The heavy rain lasts through Sunday, but there will be lingering showers almost all of next week on a daily basis."