Goldman Picks Dan Dees as New Investment-Banking Co-Chief
(Bloomberg) -- Goldman Sachs Group Inc. named Dan Dees to help run Wall Street's top investment-banking franchise as leadership changes spread ahead of David Solomon's reign as chief executive officer.
Dees, who's tended to clients including Tesla Inc. and Snap Inc., will head the bank's most profitable unit along with Gregg Lemkau and Marc Nachmann, according to a message sent to the firm's employees. He's replacing John Waldron, who was picked earlier this month to become the firm's president and chief operating officer.
A spokesman for Goldman Sachs confirmed the promotion.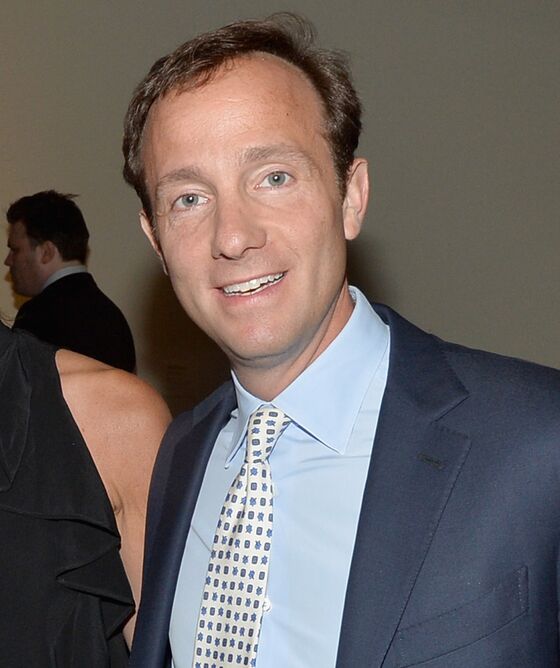 Leadership changes are rippling across the bank as Solomon builds his team before taking control next month. Dees currently leads the tech, media and telecom group along with New York-based Pete Lyon.
The reshuffle carried out by the incoming CEO is thinning the number of experienced trading executives in the highest ranks, a departure from Lloyd Blankfein's 12-year tenure atop the company.
Instead, Solomon has favored bankers, selecting Stephen Scherr to become the next chief financial officer. Current CFO Marty Chavez will return to the trading unit as its third co-chief, as the once-storied unit looks to regain its stature.
A graduate of Duke University, Dees joined the firm in 1992, climbing to become a member of Goldman's top decision-making group. He was even a part of a team that worked on the bank's own initial public offering back in 1999.
The 48-year-old was in the capital markets group when Solomon jumped over to the firm from Bear Stearns Cos. That's when the duo first spent time working with each other, as the incoming CEO was helping build out Goldman's financing business.
Dees, a father of five, has had stints across Asia, leading the banking group in the region before moving back to the U.S. in 2014. He set up shop in San Francisco to co-head the TMT group alongside star banker Anthony Noto.
But Noto was gone within a few months of Dees's relocation. The group still held onto its place as one of Wall Street's top advisers in Silicon Valley.
Dees was instrumental in the firm's lead role underwriting Square Inc.'s IPO. The deal came at a challenging time for the technology IPO market. For Goldman Sachs, it was one of the first major tech listings after Dees's better known co-head Noto left for a C-suite role at Twitter Inc.
Square listed in November 2015, just months after a spike in stock market volatility brought the U.S. IPO market to a temporary halt. Equity investors were skittish and putting pressure on pricings of new shares. While the IPO was a particularly tricky one to execute, the stock has been deemed a success by investors. Square has climbed 842 percent in less than three years, valuing the company at $34.8 billion.
More recently, Dees has played a key role in the bank's effort to cozy up to Tesla. He was among a small group of Goldman Sachs executives counseling the carmaker's controversial CEO, Elon Musk, through his brief and ill-fated attempt to take the company private.
Goldman Sachs hasn't announced a replacement for Dees, leaving Lyon as the sole head of the TMT banking group for now.