Singapore Home Sales Plunge as Cooling Measures Grip City-State
(Bloomberg) -- Private home sales in Singapore tumbled 64 percent in August to the least in six months as government cooling measures took effect and developers marketed fewer projects in a period considered inauspicious by Chinese home buyers.
Developers in the city-state sold 616 units last month, the Urban Redevelopment Authority said in a statement Monday. That compares with 1,724 units in July and 654 apartments in June, the data show.
"August sales are low but that was to be expected because buyers rushed in to buy ahead of the curbs in July," said Nicholas Mak, executive director, research and consultancy at SLP International Property Consultants in Singapore. "That, coupled with the Hungry Ghost festival, acted as a double whammy for the month."
Singapore took renewed steps in July to cool the island's property market after home prices rose more than 7 percent in the first six months of the year. The rush of transactions was fueled by aggressive land bids from developers and so-called en-bloc transactions, which is where a group of owners band together to sell entire apartment buildings.
Under the new rules, individuals taking out their first housing loan face stricter borrowing limits, meaning they have to stump up more cash upfront. For foreign purchasers of residential property, the additional buyer's stamp duty was increased to 20 percent from 15 percent. For Singapore citizens, the extra charges only apply from their second home purchase.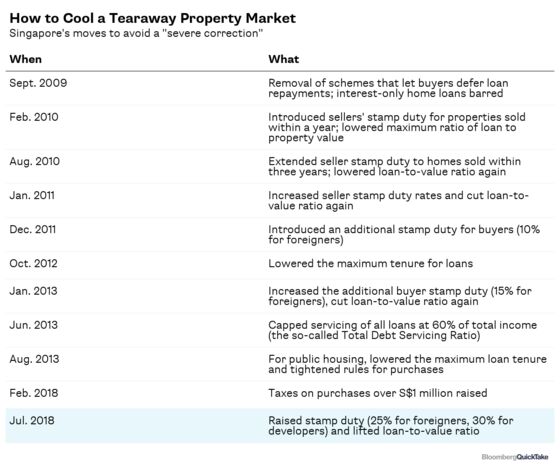 An index tracking private residential prices jumped 3.4 percent in the three months ended June 30, according to URA data. That built on a 3.9 percent gain in the first quarter, which was the biggest increase since the second quarter of 2010.
For the entire seventh month of the lunar calendar, which this year spans from Aug. 11 to Sept. 9, the Chinese remember and revere their deceased relatives who are said to return to roam the earthly realm. The period is considered inauspicious to make any new purchases, including a house.