Naspers Plans New Listing of Pay-TV Unit to Focus on Internet
(Bloomberg) -- Naspers Ltd. is planning to list its pay-TV unit in Johannesburg, spinning off a business it developed over three decades as Africa's most valuable company focuses on its fast-growing internet investments.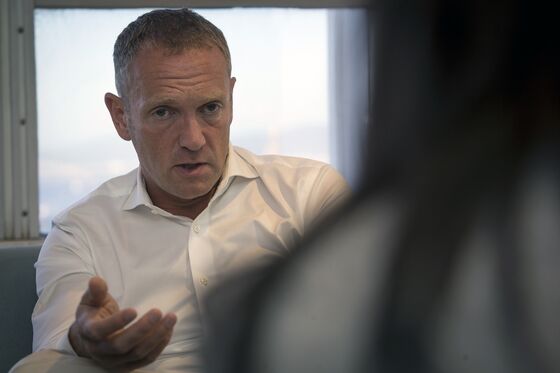 The split will take place in the first half of next year, Chief Executive Officer Bob Van Dijk said on a call with reporters after the announcement on Monday. Naspers shares trade at a steep discount to its most important asset -- Chinese internet giant Tencent Holdings Ltd. -- and Van Dijk said two months ago he may separate parts of the company to boost shareholder value.
"We expect that the new company will be part of the top 40 companies on Johannesburg's stock exchange," the CEO said. "We are also looking at some primary listings for some of our other businesses to further unlock value."
Naspers has grown from an Africa-focused media and TV company into an investor in internet businesses around the world, from online travel agents in India to food delivery in Brazil and education software in the U.S. Its biggest success by some distance was an early investment in Tencent.
Renaissance Capital analyst David Ferguson valued the Multichoice business, which will include assets such as streaming service Showmax, at around $6.6 billion.
"In terms of unlocking the value for Naspers, this is a good first step. And it shows that management is serious about closing the value gap between Naspers and Tencent's share price," Ferguson said by phone from Moscow.
Naspers shares erased an earlier decline on the news to close up 0.7 percent at 3,206 rand in Johannesburg on Monday. The company is valued at 1.4 trillion rand ($93.7 billion).
Multichoice is "profitable and highly cash generative," the Cape Town-based company said in a statement. It generated revenue of 47.1 billion rand and trading profit of 6.1 billion rand in the year through March and has grown to have 13.5 million subscribers across about 50 countries.
Naspers' 31 percent stake in Tencent is now worth more than Naspers itself and shareholders have put pressure on Van Dijk to reduce the valuation gap.
Part of the problem, Van Dijk said in July, was that Naspers makes up too large a portion of Johannesburg's stock exchange, meaning some money managers are forced to limit their exposure. The unbundling of Multichoice to Naspers shareholders will see Naspers itself fully exit the company, the CEO said on Monday.
Multichoice started as a division of South African TV producer M-Net, which Naspers founded in 1985. Multichoice Africa was launched in 1996 and now has 165 video and audio channels, according to its website. Its DSTV service shows live sports such as English Premier League soccer and hit dramas including Game of Thrones.