Josh Roth, Fine Art Chief at United Talent Agency, Dies at 40
(Bloomberg) -- Josh Roth, who started the fine-arts group at United Talent Agency in Los Angeles and gave artists a new channel to show and sell their work, has died. He was 40.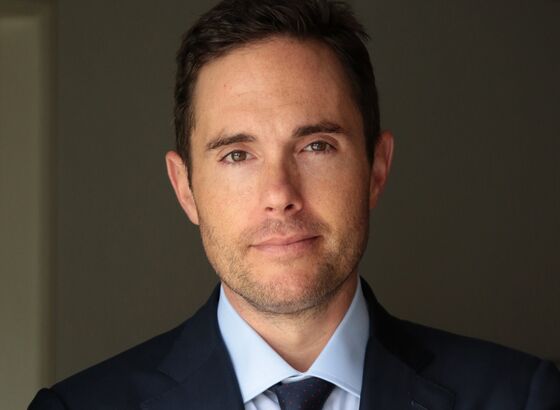 "Josh was a dear man and a great colleague, and we are devastated by his loss," UTA Chairman Jim Berkus and Chief Executive Officer Jeremy Zimmer said Monday in an emailed statement that didn't provide details on the cause or timing of his death. Roth died after arriving in New York last week, when he was expected to attend art-industry events, people with knowledge of the matter said.
Roth founded the agency's fine-arts unit in 2015. It's not a typical business model in the art world, where artists are usually represented by galleries, not agents, and advisers counsel collectors. He also staged major exhibitions, including one that featured the late singer Kurt Cobain.
"I'm interested in artists who are re-envisioning the way to make art and re-envisioning how people experience it," Roth said, according to a 2015 New York Times story that documented his new role at UTA. "Our agency can be really helpful in that way. We want to help find opportunities for artists outside of the gallery."
Roth, a 2006 graduate of Loyola Law School in Los Angeles, joined UTA after six years as chair of the art law department at law firm Glaser Weil.
"He was very bright, very creative," said Roger Howard, a partner at Glaser Weil. "He had huge expertise in the world of art and we enjoyed him immensely in building the practice here."
His father, Steven F. Roth, is co-CEO of World Oil Corp., a family-owned company founded in 1938, and a trustee of the Los Angeles County Museum of Art. He's a founding partner of Creative Artists Agency.
"Josh was a wonderful man -- devoted to his family, kind in spirit, and generous in every way," Berkus and Zimmer said in the statement. "UTA is heartbroken."
Roth is survived by his wife, Sonya, a managing director at Christie's, and their three children, Anabel, Colette and Henry.