European Buyout Giant EQT's IPO Plans May Prompt Peers to Follow
(Bloomberg) -- As the Nordic region's largest buyout firm, EQT Partners, takes the first steps toward a potential initial public offering, its European competitors are watching.
There's been speculation for years that Europe's biggest private equity firms may follow their large U.S.-listed rivals like Blackstone Group LP and KKR & Co., though big IPOs have been rare. If EQT lists successfully, more could follow.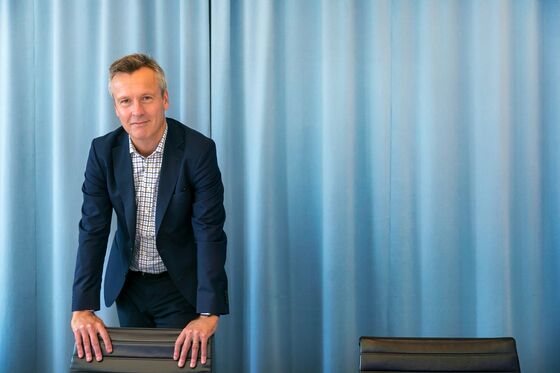 "Big non-public firms like EQT and CVC have the size and have achieved a diversification of asset classes to consider listing," said Virginie Morgon, chief executive of listed French private equity firm Eurazeo SA. "Having a diversified asset class provides a certain security to shareholders and shows less volatility."
EQT is considering an IPO as part of a plan to strengthen its balance sheet and may also look for a new external investor, a person familiar with the matter said last week. Chief Executive Officer Thomas von Koch said in a statement on the firm's website on Monday that EQT has "decided to review options to further strengthen EQT's balance sheet" and support its growth. Stockholm-based EQT declined to comment further on its strategic review.
CVC Capital Partners previously considered listing but has decided against it for now, said a person familiar with the discussions who asked not to be identified because the details were private. A representative for CVC couldn't be reached for comment.
EQT has raised about 50 billion euros ($59 billion) and 27 funds since the firm was founded. Investor AB, founded by the wealthy Wallenberg family, is the firm's anchor investor with an ownership of about 10 percent in its most recent funds, according to EQT's website. Since its inception, EQT has added venture capital, real estate, infrastructure and credit to its repertoire.
Still, EQT and its European peers have reason to be cautious when eyeing public markets. While the big U.S. buyout firms have raised billions for the owners and investments, the IPOs have had mixed success in trading.
Blackstone CEO Stephen Schwarzman listed the New York-based firm in 2007, making it one of the first major private equity investors to go public. KKR held its initial public offering in 2010, with Apollo Global Management LLC following in 2011 and Carlyle Group LP in 2012.
While KKR and Apollo have outperformed the S&P 500 since their IPOs -- when dividends are re-invested -- Blackstone and Carlyle haven't. Industry executives attribute that track record to investors undervaluing the firms' streams of deal profits.
Some of their European counterparts have also endured lackluster results in public markets. 3i Group Plc, which listed in 1994, is up 4 percent this year -- with dividends re-invested -- while Eurazeo has fallen 9 percent.
Partners Group Holding AG, with $78 billion in assets under management, is up 19 percent this year including re-invested dividends, though.
"The poster child for listed private equity fund management firms in Europe is Partners Group," said Christopher Brown, head of investment companies research at JP Morgan Cazenove Ltd. "To be a successful listed private equity fund manager you have to be diversified across asset classes, have a good alignment of interests with all stakeholders and have scale."
Partners Group also offers a higher percentage of earnings from its management fees to investors than some others, a practice that makes some listed PEs trade at higher multiples.
"My bet is that we'll see private players weighing two options; one, going public to have liquidity to invest or alternatively selling minority stakes," said Eurazeo's Morgon.
Selling a stake has worked for other European private equity firms. In August, pan-European private equity investor Bridgepoint sold a minority interest in the firm to Dyal Capital Partners to accelerate its investment program, William Jackson, a managing partner at the firm, said at the time.
"The cynical among us might say the only reason to list is for the founders to cash out," said Patrick Davitt, an analyst at Autonomous Research. "It could be a way for the private equity titans of the world to get a currency for their partnership stake and to some extent pass that ownership on to the next generation."
Conni Jonsson, 58, who started EQT in 1994, stepped down from his role as managing partner of EQT in 2014 in a changing of the guard that saw von Koch, 52, take the helm as CEO. Jonsson remains chairman.