The Stuff Your Yoga Pants Are Made of Has Got Much More Expensive
(Bloomberg) -- You may have never heard of purified terephthalic acid, but chances are you're wearing it.
It's the chemical that's used to make polyester, the material that's in everything from yoga pants to plastic bottles and the iconic three-piece worn by Tony Manero in Saturday Night Fever. It has also ballooned in price this year and sent Chinese investors into a frenzy.
That's because shoppers in China are spending more than ever on clothing. And while polyester may now be somewhat maligned by its association with seventies suits and gaudy curtains, it remains as ubiquitous as ever. So more Chinese demand for clothing typically means more need for PTA.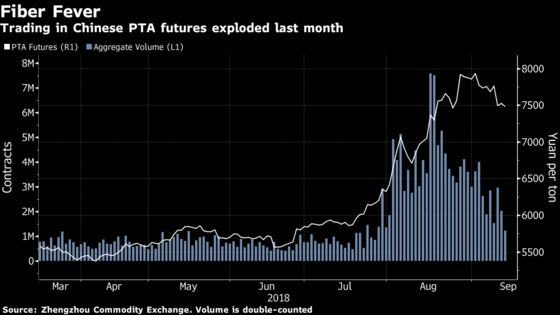 Spot prices in Asia, where the bulk of the world's PTA is made, have advanced more than 40 percent this year, touching a high of $1,055 a metric ton on Sept. 7, the most since September 2013, according to data from Polymerupdate.
The market caught the attention of investors last month and trading in PTA futures on the Zhengzhou Commodity Exchange exploded.
A record 3.8 million contracts changed hands in a single day, worth about $20 billion. It was the latest bout of frenzied trading to grip the nation's febrile commodity exchanges, where speculators pour in and out of markets with extraordinary intensity.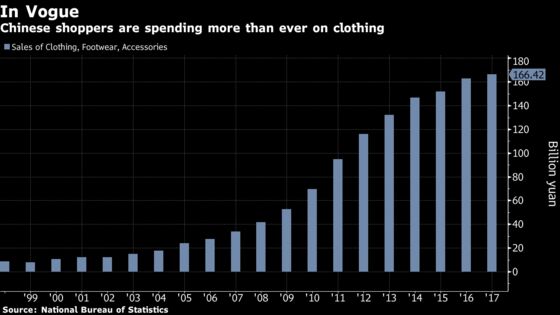 Trading has since tailed off but open interest remains higher than most other contracts on the nation's three main commodity exchanges. Speculators have rushed into the market as commodities become a popular destination for hot money, according to Salmon Aidan Lee, a consultant at Wood Mackenzie Ltd. in Singapore.
The price gains have made life "very difficult" for polyester producers and some manufacturers may start cutting output, according to Lee. Spot prices have fallen in the past few days, he said, and futures are also off their highs.
"It's not good for the general health of the market, except perhaps for the punters who thrive on the massive fluctuations of pricing," he said.