French Billionaire Cheese King Eyes China Baby-Food Market
(Bloomberg) -- Lactalis International agreed to buy an infant-formula business from Aspen Pharmacare Holdings Ltd. for 740 million euros ($860 million) as the world's biggest cheese maker targets the fast-growing Chinese baby-food market.
The move will enable the company run by French billionaire Emmanuel Besnier to tap rising demand for baby food in Asia's biggest economy following the scrapping of its one-child policy around 2016. Furthermore, Chinese consumers have showed a preference for foreign brands in the wake of a scandal that poisoned thousands of children a decade ago.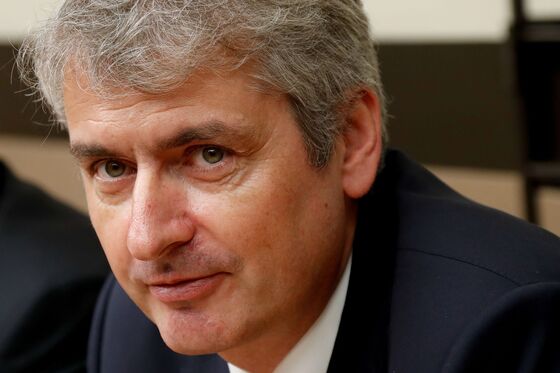 For Aspen's part, the sale will enable Africa's biggest drugmaker to focus on its main pharmaceutical operations, the Durban, South Africa-based company said in a statement on Thursday. The company sells products such as hormones, anesthetics and anti-retroviral medicines in more than 150 countries and has been weighing options for the infant formula division, known within the firm as global nutritionals, for most of the year.
Bloomberg News reported on Tuesday that the deal was close to completion. The price disappointed investors, and Aspen shares plunged as much as 26 percent, the most in 20 years.
Aspen received more than 50 expressions of interest in the division, the company said in a full-year results presentation in Johannesburg. Earnings per share excluding one-time items were 16.05 rand in the year through June, missing an average analyst estimate of 17.26 rand.
The shares traded 15 percent lower at 232.01 rand as of 4:10 p.m. local time, the lowest in about six months.
"The market was expecting a bigger kicker from the sale of the milk formula business," Nick Kunze, a money manager at Bridge Fund Managers in Johannesburg said by phone. "We expected anything from $1 billion to $1.5 billion and even $2 billion, and they sold to the French and not the Chinese."
Lactalis, based in Laval in western France, has been growing through acquisitions under Besnier, the founder's grandson who is nicknamed 'King of Cheese'. Among notable deals, the company bought the French baby-milk business of Royal Numico NV in 2008 after that firm's sale to Danone. In 2011, Lactalis acquired Italian dairy producer Parmalat SpA, and last year it purchased Stonyfield, Danone's U.S. organic yogurt brand.
The company, known for its President brand of brie cheese, ran into trouble in France last year when 35 children fell ill from salmonella-contaminated baby food produced by Lactalis, with government officials saying it didn't handle the recall properly. The company also has sparred with dairy farmers over milk prices in recent years.
Besnier, 47, is France's sixth-richest person, with a net worth of $7.6 billion, according to the Bloomberg Billionaires Index. He's known for avoiding the media and almost any public exposure.
Aspen's infant formula unit contributed 3.09 billion rand ($206 million) to revenue and 512 million rand to profit in the year through June. The company has been using the division to drive a push into China, where it gained approval to sell its Alula formula products earlier this year.
"We came to acknowledge that another company could realize better value than we could." Chief Financial Officer Gus Attridge said in the presentation.