Snap's Khan Says 'Best Is Yet to Come' in Memo of His Departure
(Bloomberg) -- Snap Inc. Chief Strategy Officer Imran Khan is leaving the company the pursue other opportunities. Here's a copy of the memo he sent to employees: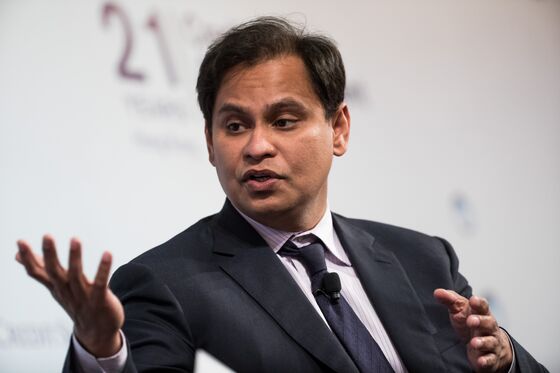 After nearly four years at Snap, I have decided to step down. This has been a very difficult decision for me to make. There is never a perfect time to say goodbye, but I know that the time is now. We have a stellar leadership team in place to guide Snap through the next phase of growth and on to the next chapter.
I am really proud of what we achieved as a team. In less than four years, we grew our revenue from nearly zero to over $1 billion on an annualized run rate. Along the road, we also hired more than 3,000 people and expanded our operations to over 13 countries around the world.
Snap is an amazing company. The passion that each team member has for the products we build, the experiences we create, and the community we support is unlike anything I've seen throughout my career. It has resulted in groundbreaking products and formats that truly disrupted the mobile industry. I am so proud of what this remarkable team has and continues to accomplish.
I'm not going anywhere just yet. I will be focused on identifying a CBO and ensuring a smooth transition. We won't miss a beat during this period, and you will be left in better hands than my own.
I want to thank Evan for giving me the opportunity of a lifetime. I am forever grateful for his trust and friendship. I am also very grateful to each and every one of you for your help in building such a special place. I worked alongside inspiring and creative leaders. I learned from innovative and brilliant minds. I developed friendships that will continue on well beyond my time here. This is a company built on a mission that we all believe in, and I know the best is yet to come.