Djokovic Has Schwarzman's Support as Billionaires Gather at U.S. Open
(Bloomberg) -- Novak Djokovic clinched his third U.S. Open and 14th major crown Sunday night, tying Pete Sampras's record. The three-hour match was witnessed by a crowd of more than 23,000 -- including billionaires from Wall Street and Silicon Valley.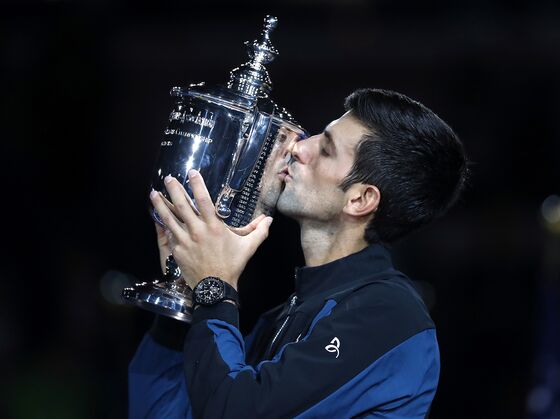 The Serb's straight-sets victory over Argentina's Juan Martin del Potro was played on Arthur Ashe Stadium under a closed roof in front of fans who ventured out to Flushing Meadows in rain and temperatures that were more than 30 degrees cooler than those that plagued players for most of the tournament.
Dotted across suites and lower-bowl of the stadium were KKR & Co.'s Henry Kravis, Twitter's Jack Dorsey, Uber co-founder Travis Kalanick, comedian Jerry Seinfeld, actress Meryl Streep and art curator Vito Schnabel, seated next to Wendi Deng.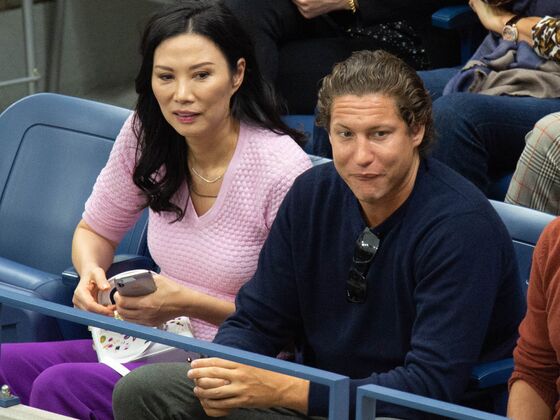 Decked out in several layers, Blackstone Group's Stephen Schwarzman said before the match that he was pulling for Djokovic. "I think you have two amazing players in the men's final, either of whom is capable of winning," Schwarzman said.
Pressed to pick a side, he admitted: "I've had a very nice relationship with Novak and hopefully he will come out the winner." That relationship was perhaps forged by a donation, made in 2016 by Schwarzman and his wife Christine, to Djokovic's charitable foundation.
Many in the crowd were rooting for 2009 champion Del Potro, with chants of "Ole, ole, ole, ole, Delpo, Delpo." Absorbing the often-raucous atmosphere was John Paulson, accompanied by his wife Jenny, from prime seats to the right of the umpire's chair. He declined to be interviewed.
Also enjoying the competition from a front row seat was Bain Capital's Stephen Pagliuca, who is perhaps more familiar with TD Garden, the home of his Boston Celtics. Dressed down in a round-neck black t-shirt, Pagliuca appeared to be enjoying the final, using his right arm to mimic a forehand when the finalists unintentionally pummeled balls into, rather than over, the net.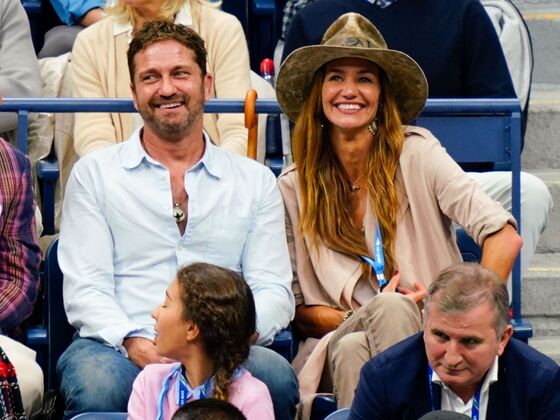 Passionate tennis fan and activist shareholder Bill Ackman was seen, well, getting active. During the second set, the 52-year-old leaped to his feet to applaud solid play by Djokovic, who had just defended a break point. Several aisles to Ackman's right was actor Gerard Butler, seated in the third row of Djokovic's personal box. The Scotsman was in the mix to congratulate Djokovic when he climbed up to celebrate his win before the trophy ceremony.
Djokovic's title, however, is unlikely to be the match on everyone's lips. Saturday's women's final, where 20-year-old Naomi Osaka outplayed a riled Serena Williams to claim her first-ever major, was marred in controversy. Williams, seeking a record 24th major title and first since giving birth last summer, was awarded three code violations including one for verbal abuse that led to her being docked a game.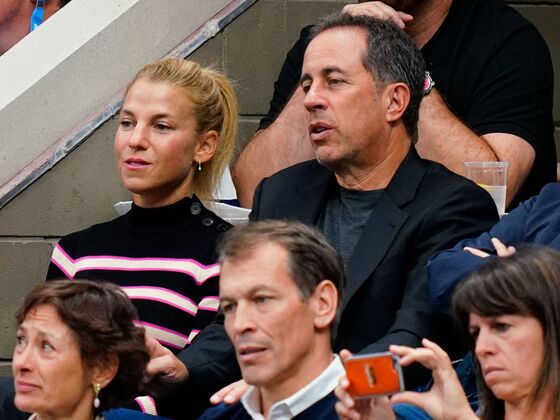 That match was attended by Netflix producer Shonda Rhimes, singer Alicia Keys as well as skier Lindsey Vonn and JPMorgan Chase's chief marketing officer Kristin Lemkau (both Vonn and Lemkau returned on Sunday).
Williams's $17,000 fine put a small dent in her $1.85 million second-place check. Both Osaka and Djokovic collected $3.8 million.