U.K.'s Lidington Says He's Confident of Brexit Deal in November
(Bloomberg) -- David Lidington, the U.K.'s de facto deputy prime minister, reiterated that the Brexit agreement is 85 percent complete with the Northern Ireland border the main outstanding issue.
In an interview at the Ambrosetti Forum in Cernobbio, Italy, Lidington said he's confident that a deal can be reached by November to allow for parliamentary approvals by March. "It will need a lot of work, but we can't make the mistake of thinking there is unlimited time," he added.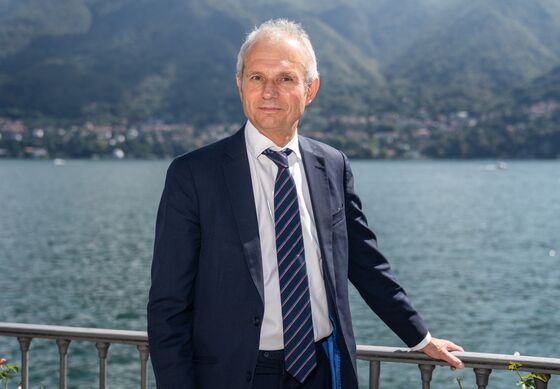 Lidington said he hopes Northern Ireland backstop is never used. "The real answer is a long-term agreement," he said.
The Chequers document is "detailed and fully responds to the Commission. It's an ambitious package but I believe it is deliverable," according to Lidington.
Britain will sign the common rule book on foods and agricultural products "which will cut out the need for additional checks and consignments," according to Lidington.