Suruga Bank Chiefs Quit; Poor Oversight Blamed for Loan Scandal
(Bloomberg) -- Suruga Bank Ltd.'s top executives resigned after an independent panel found that weak governance led to a loan scandal that has rocked the Japanese regional bank.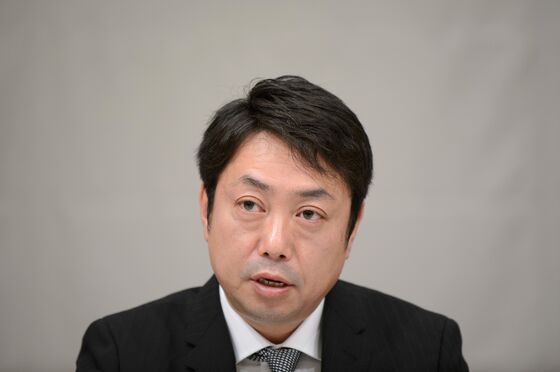 Chairman Mitsuyoshi Okano, a member of the founding family and architect of the company's aggressive lending strategy, stepped down after the panel said he bears the greatest responsibility for the debacle. President Akihiro Yoneyama was replaced by Michio Arikuni, the Shizuoka-based bank said in a statement Friday.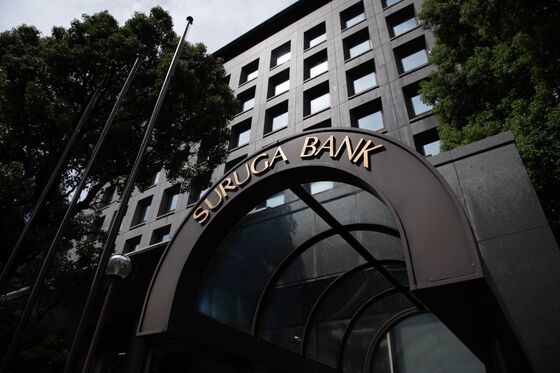 Shares of Suruga have plunged 76 percent this year amid revelations that it advanced money for failed property investments to unqualified borrowers, souring its loan book and tarnishing its once-hailed business model. Attention will next turn to the outcome of a regulatory probe, with local media reporting that some businesses may be suspended.
"The improper acts were systemic, top-down and long term," the panel of lawyers said in a 321-page report. Many employees overlooked the falsification of documents used to enable the approval of loan applications and some were directly involved in the tampering, the panel said.
Staff were put under pressure to achieve unrealistic targets and had inadequate awareness of compliance requirements, the report found. Harassment by managers was also a major factor behind the bank's problems, committee Chairman Naoto Nakamura said at a briefing in Numazu, Shizuoka.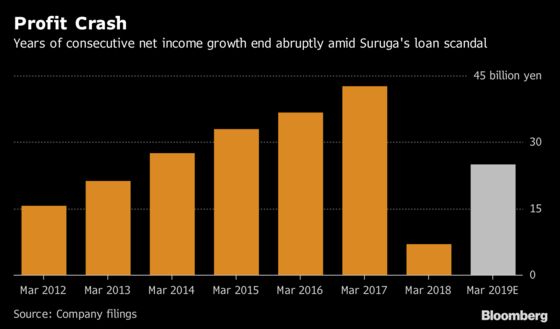 Finance Minister Taro Aso has said the Financial Services Agency will wait until it sees the independent committee's report before taking any action.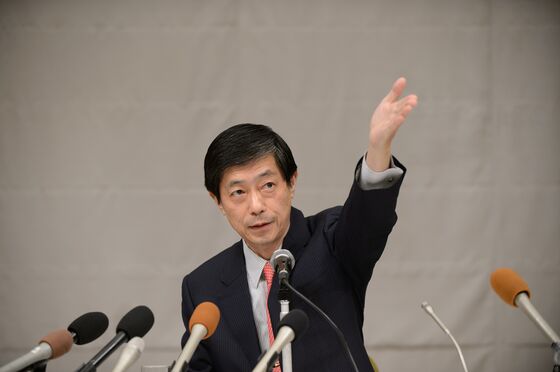 Okano, the 73-year-old grandson of Suruga's founder, led a push into riskier lending to individuals when he was president for three decades until 2016. The strategy helped the bank generate wider loan margins than any of its listed peers as those firms struggled to cope with shrinking interest rates. As the scandal unfolded, that has come back to haunt the lender, which is now trading at less than 0.4 times the book value of its assets.
The issue has raised questions over the practices of other Japanese regional banks. While Moody's Investors Services has said Suruga's challenges are "idiosyncratic" and don't have implications for the local banking system, SMBC Nikko Securities Inc. analysts said this week that investors are concerned the scandal may spread. The FSA may probe regional banks' real estate loans, the Yomiuri newspaper reported Sept. 4.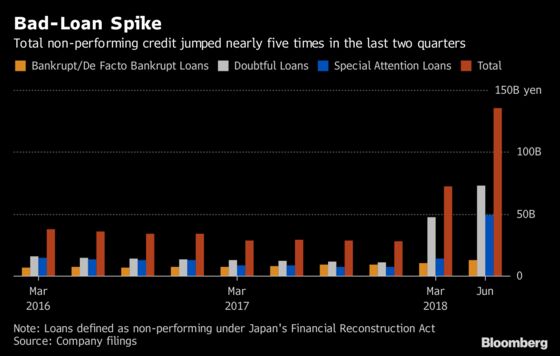 Suruga's fall from grace began after reports that Smart Days, a company that managed shared homes built for single women, halted rental payments to investors who had borrowed from the bank. Occupancy was too low to sustain the rental income promised by Smart Days, which filed for bankruptcy in April. That's left many investors struggling to repay the loans.
Lawyers representing about 280 borrowers in the Smart Days scheme are urging Suruga to forgive loans based on false documentation. At a news briefing on Aug. 29, attorneys including Tokyo-Kyodo Law Office's Hiroshi Yamaguchi showed examples of bank statements and income tax records that they said had been doctored so their clients could qualify for the loans.
Suruga said it may adjust its profit forecast in light of the report and the bank's ongoing internal assessment of its loan book. Its shares closed 0.2 percent higher at 569 yen in Tokyo before the report was published.