Coup Claims Against Steinmetz Land French Newspaper With Fine
(Bloomberg) -- For years Israeli billionaire Beny Steinmetz has been on the receiving end. He was detained, accused of corruption and stripped of a giant iron ore deposit.
The diamond tycoon was even accused by French newspaper Le Canard Enchaine of hiring French, Israeli and South African mercenaries to topple the government of the West African state of Guinea, where he still hankered for the return of his iron ore mine, Simandou.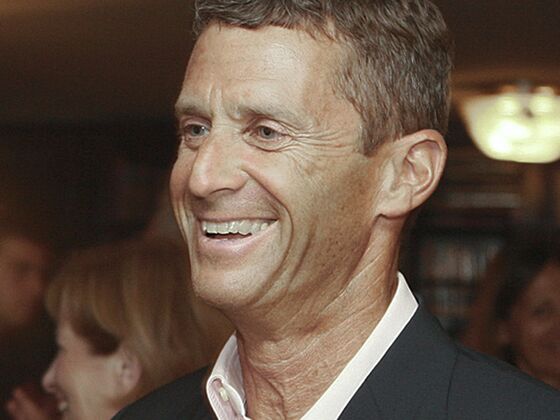 On Wednesday, a French appeals court ruled that the newspaper defamed Steinmetz and his company, and that it and the journalist behind the 2013 article had to pay a total of 50,000 euros ($58,200) including a fine, damages and legal costs and publish corrections in its own pages as well as those of three other major newspapers. Le Canard Enchaine was unable to prove that the documents it cited as the source of its information were really from the Central Intelligence Agency or its French equivalent, as it said.
Le Canard Enchaine didn't respond to requests for comment.
The article claimed that Steinmetz "recruited mercenaries, prepared a coup d'etat, organized a violent insurrection, corrupted the ruling power and destabilized the Guinean regime by illegal means" without the necessary proof, according to the ruling. One of the newspaper's claims was his company's security head was recruiting militiamen to destabilize the government.
The article appeared days before parliamentary elections in Guinea and a government spokesman at the time cited the article as proof that Steinmetz was instigating opposition demonstrations. While Guinea remains one of the poorest countries in the world, it holds some of the richest deposits of iron ore and bauxite, which is processed into aluminum.
In 2014, Guinea's government found that Steinmetz's company, BSGR, had paid bribes to a previous leader's fourth wife to obtain Simandou, which mining companies have hailed as the world's richest iron ore asset, and stripped it of its rights. The U.S. Justice Department and Swiss authorities investigated him over the claims, though the status of those probes is unclear. Last year, Steinmetz spent months stuck in Israel after local police had arrested him in connection with the allegations. He has always denied wrongdoing.
This week's victory undermined the persistent allegations against Steinmetz, who is still trying to regain access to Simandou, according to his adviser Dag Cramer.
"We were never charged or found guilty anywhere, except the court of public opinion, which condemned us," Cramer said by phone. "This is exactly how we lost our assets in Guinea. It shows that it's all complete nonsense."