Carlsberg CEO Talks Deals, Announcing M&A Cash Is Ready to Use
(Bloomberg) -- The chief executive officer of Carlsberg A/S says he's eager to do more acquisitions after the Danish beer maker missed out on the industry's most recent wave of consolidation.
CEO Cees 't Hart says he now has money to spend, and plans to start looking for merger opportunities in countries in which Carlsberg is already present. In about three to five years, the plan is also to look at new markets, he said in an interview at the company's headquarters in Copenhagen.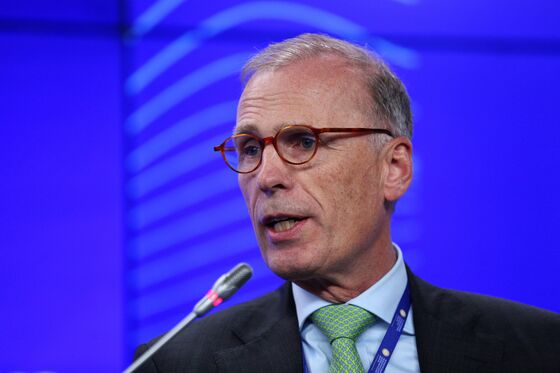 "It's fair to say that when I arrived, we didn't have the money. Now we have the money, so something has changed," he said.
Carlsberg had a ratio of debt relative to its operating profit of 1.29 at the end of June. Three years ago, that debt ratio was 2.75. Since then, cash flow from the company's operations has doubled to 7.27 billion kroner ($1.13 billion). While 't Hart has succeeded in cutting costs and improving profit since joining in June 2015, he hasn't yet boosted revenue.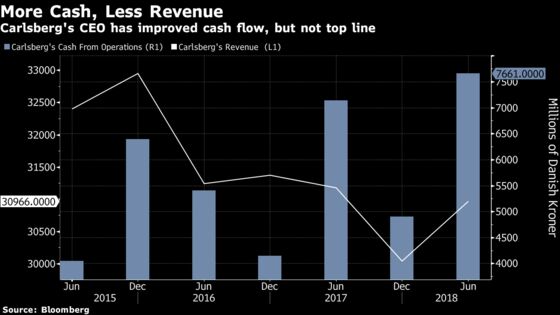 When it comes to finding targets for deals, the CEO says "we want to do it, but in the beer world there aren't that many companies for sale."
"We missed the 2010-2015 consolidation in the beer market," he said. "AB Inbev did it, Heineken did it, we didn't -- for all kind of good reasons -- but we didn't."
Carlsberg currently gets about 75 percent of its sales volumes from just 25 countries in Europe and Asia. Unlike its main competitors, it doesn't have large facilities in Africa, Australia or in North and South America.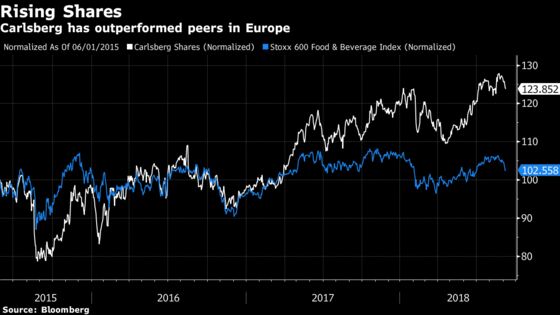 Since 't Hart took over, Carlsberg has only made three acquisitions, all modest in size compared with other transactions in the industry. Two of those were made this year and were both increases of stakes in breweries (in Greece and Cambodia) where Carlsberg already was an owner.
"At the moment, we want to acquire businesses as the opportunities come along, but it takes two to tango," 't Hart said. "And when we can't do that, we'll do share buybacks or extra dividends."
Carlsberg is still interested in expanding in Vietnam, where the company has attempted to increase its stake in Habeco for a number of years. "There will be another try," the CEO said.
He also expects to be able to deliver organic growth with the help of innovations, including a global roll-out of the company's Draughtmaster system.
"Hopefully in three to five years, what you see is that wherever we fight -- whether it's Russia, India, China or Denmark -- our position is stronger, our margins are improved," the CEO said. "And hopefully we will have an extension of the number of countries we operate in via acquisitions."