Short Seller Andrew Left Sues Musk, Tesla for Securities Fraud
(Bloomberg) -- Citron Research founder Andrew Left, an activist short seller known among other things for calling beleaguered drug company Valeant a "pharmaceutical Enron," is suing Tesla Inc. and Chairman Elon Musk for inflating the company's stock price.
In his lawsuit, Left seeks to represent a class of investors who traded Tesla shares from Aug. 7 to Aug. 17. The suit cites Musk's "long-standing public feud with short sellers," claiming he manipulated the price of Tesla securities to hurt such investors -- and in so doing damaged all buyers of the company's shares by issuing false and misleading information.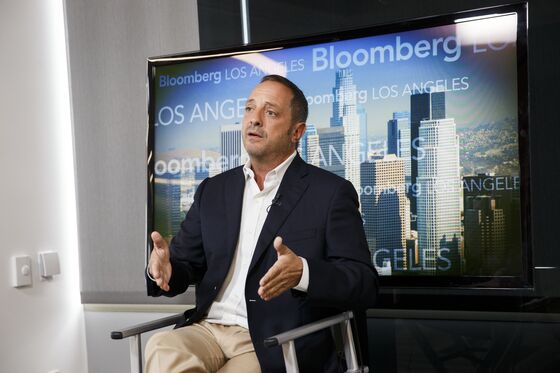 Short sellers borrow securities at a certain value, betting the price will fall. Later, when they purchase the shares at the lower price they make a profit.
The alleged scheme started Aug. 7, according to the complaint, when Musk tweeted: "Am considering taking Tesla private at $420. Funding secured" and another tweet the same day saying, "Investor support is confirmed. Only reason why this is not certain is that it's contingent on a shareholder vote."
After the tweets, Tesla's stock surged, reaching an intraday high of $387.46 per share, before closing at $379.57 per share Aug. 7, a nearly 11 percent jump from the previous day. Trading volume spiked to 30 million shares, according to the complaint. The suit is one of many filed by shareholders after Musk's tweets.
Musk later announced in a blog post that he decided to scrap the plan to go private.
Left was an early critic of Valeant Pharmaceuticals before the drugmaker's epic collapse beginning in late 2015. In October of that year, Citron accused the company of employing an Enron-like strategy of recording fake sales using phony customers. Valeant renamed itself Bausch Health Companies Inc. and the shares have lost about 86 percent since Citron's report.