Tom Hanks Joins Cantor Fitzgerald CEO at 9/11 Memorial Fundraiser
(Bloomberg) -- Tom Hanks's son Truman was 5 when the Twin Towers fell in the terrorist attacks of Sept. 11, 2001. Making sure he understands that day is one reason his parents brought him to a benefit for the 9/11 Memorial & Museum.
"It altered the world and we should know as much about it as possible," Hanks said Tuesday night at Cipriani Wall Street, standing next to his son, who's 22, and his wife, Rita Wilson.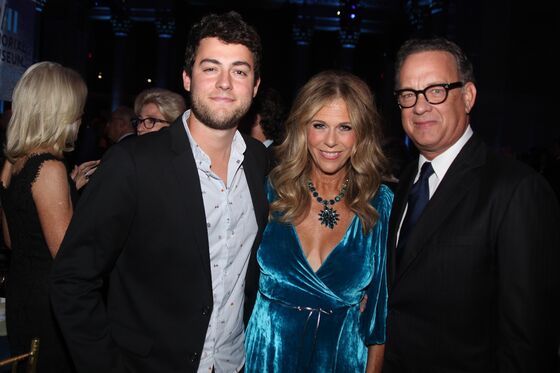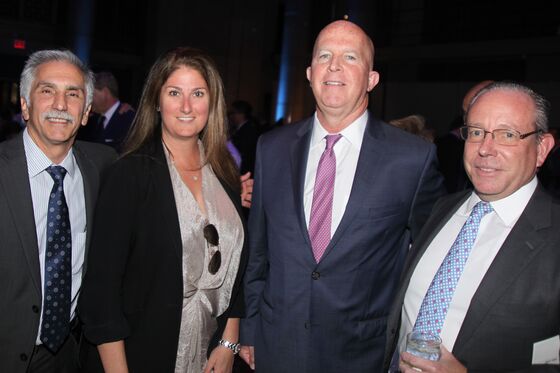 Later, Wilson performed her songs "Grateful" and "Song for Everyone" for a crowd that included Jon Stewart, New York Police Commissioner James O'Neill, Saturday Night Live's Colin Jost, First Data Chief Executive Officer Frank Bisignano and family members and friends of victims who died that day in New York, Pennsylvania and Washington. The event raised more than $3 million.
Cantor Fitzgerald CEO Howard Lutnick stood with his wife, Allison, and daughter Casey, who's 17. Cantor lost 658 employees including Lutnick's brother Gary and best friend Doug Gardner.
"For me, it is vital that my friends are always remembered and that their sacrifice always matters," Lutnick said of why the memorial and museum are important to him.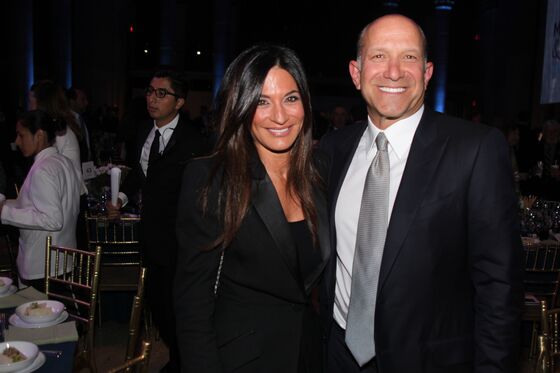 The Cantor and BGC Partners Charity Day on the anniversary of the attacks also helps him get through this tough time of year, he said. The event brings in notables to liven up the trading floor and raise money for nonprofits. Former President Bill Clinton, Gene Simmons of KISS and actor David Costabile of the TV show "Billions" are expected to participate.
"It creates something beautiful for me to do," Lutnick said. "Instead of being inwardly reflective, I can be outwardly thankful to all those who help us take care of others."
JPMorgan Vice Chairman Emeritus E. John Rosenwald is a frequent visitor to the museum on the former World Trade Center site, where he sees school buses lined up outside. "These kids either were not born yet, or if they were, they don't remember Sept. 11," Rosenwald said. "The point is we must not forget."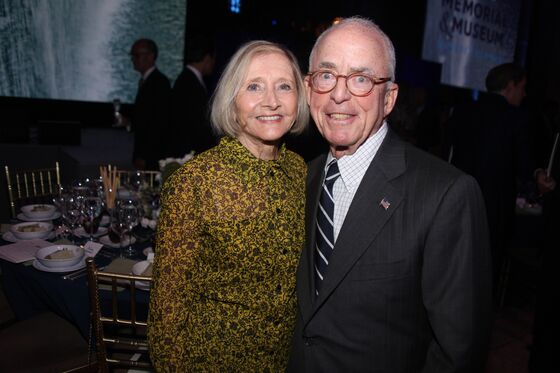 The experience of creating the museum and memorial has benefited others affected by tragedy, who appeared on stage at the start of the program.
The Rev. Eric Manning of the Mother Emanuel A.M.E. Church in Charleston, South Carolina, spoke of hiring Michael Arad, who designed the 9/11 memorial, to commemorate those killed in a shooting at the church in June 2015.
Barbara Poma, the owner of Pulse nightclub in Orlando, said after the 2016 shootings there, "I knew it needed to be a memorial. But I had no idea how to do this." She found help in the 9/11 memorial and museum team.
Shannon Silvestri recalled what happened when the bombs went off during the Boston Marathon. She was standing with her kids near the finish line, waiting for her husband to complete the race.
"At first I thought the loud explosion was a plane because my mind went right to the World Trade Center," she said, noting a family member had died there. "As I dealt with the injuries I received, I've also gone back." She's especially found strength in the people she's met through survivor groups in New York and Boston.
"How tragic that this has become necessary, but how fortunate that we can be there for them," said Alice Greenwald, CEO of the memorial and museum. "Together we are a true community of resilience."
Michael R. Bloomberg, the founder and majority owner of Bloomberg News parent Bloomberg LP, is chairman of the 9/11 Memorial & Museum.