A Repo Middleman Is Gaining Momentum, Filling Void Left by Banks
(Bloomberg) -- Main Street in the rural New Jersey town of Gladstone is hardly synonymous with high finance, yet a small firm there is looking to play a bigger role in one of Wall Street's most critical markets.
Curvature Securities LLC, a company with seven employees, is carving out a space for itself as a middleman in the $1.9 trillion market for repurchase agreements, a vital part of the financial system's plumbing and a conduit for Federal Reserve policy. Repos, as they're known, are secured loans collateralized by debt. Hedge funds and traders rely on them to raise cash, and others tap them to obtain needed debt or lend idle cash.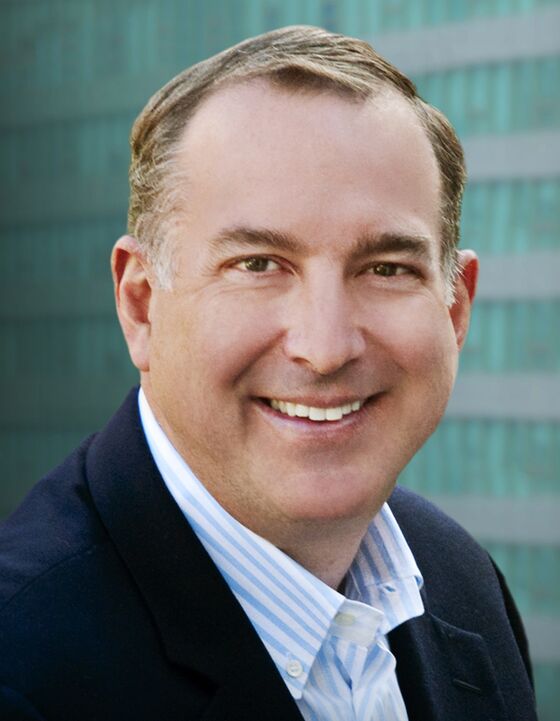 Major banks dominated the business before regulations introduced after the financial crisis -- including Basel III and America's Dodd-Frank mandates -- made the activity more costly and less appealing. The pullback by the big players lured Curvature, along with other smaller brokers, non-U.S. banks and asset managers, to the market. In May, the firm hired Scott Skyrm, who's been working in the repo market since the 1980s, and it has since doubled its clients to 10.
"It's all circling back," said Skyrm, noting that when he began his repo career it was dominated by broker-dealers such as Donaldson, Lufkin & Jenrette, with the big banks only becoming major players a decade later. "It's come back to broker-dealers because they aren't under the bank regulations."
It's hard to overstate the repo market's importance for the financial system. By providing a way for debt holders to offer securities in exchange for short-term loans, it helps bolster liquidity in the $15.1 trillion cash Treasury market and greases the wheels of trading in other assets.
It also played a role in the downfall of Lehman Brothers Holdings Inc. in 2008, when the firm's counterparties backed off from extending repo deals and crimped its access to funding. In the wake of the financial crisis, the Federal Reserve has spearheaded industry efforts to ensure the repo market's soundness.
The tri-party repo market, where a third party functions as the agent for the transaction and holds the security as collateral, has yet to recover to its pre-crisis peak. It grew to finance a record $2.8 trillion of securities in early 2008 from under $1 trillion in 2002. It then collapsed to $1.4 trillion by 2011 before rebounding to $1.9 trillion, New York Fed data show.
Gladstone is part of the borough of Peapack & Gladstone, about 50 miles (80 kilometers) west of Manhattan. Among the region's claims to fame: It's the base of the U.S. equestrian team, and King Hassan II of Morocco used to own an estate in the area.
Terry Pigott, Curvature's chief executive officer, also heads Glacier Peak Capital Management, an investment adviser in the same building that was launched in 2006 and specializes in the short end of the Treasuries yield curve. The firm's owners saw Curvature as a fitting name in part because the shape of the yield curve is viewed as a gauge of the health of the economy.
Pigott became intrigued by the evolution of the repo industry post-crisis after reading Skyrm's daily blog. Discussions between the two helped lead to the establishment of Curvature as a broker-dealer in 2015 and then the hiring of Skyrm, 52, who's written books on finance and repos. He's now an executive vice president in charge of Curvature's repo sales and trading.
"They were interested and concerned about the effects of regulations hitting banks and said they needed access to repo financing themselves" at Glacier Peak, said Skyrm, who commutes from Connecticut three days a week and works the rest from home. "I told them they should start their own broker-dealer. And when you think about Curvature as a utility, just a repo business, it makes a lot of sense."
At the time, Skyrm was working on his second book, "Rogue Traders," a history of 30 years of rogue traders on Wall Street. He followed that with an almost four-year stint at Wedbush Securities, where he was managing director of fixed-income financing, before joining Curvature. His career also included stops at Newedge USA LLC, where he was global head of repo. He had been at a predecessor of that firm, Fimat, since 1999.
Curvature's goal is to match clients looking to raise cash with others that have liquidity to spare. This system is known as a matched book, where overnight cash lending equals the amount of securities pledged, leaving Curvature with no net exposure at the end of each day. The firm only deals with Treasury repo.
Skyrm doesn't see a risk that the repo business will return to its pre-crisis landscape, where big banks dominated, even as President Donald Trump's administration has taken steps to ease some financial-market regulations.
In May, Congress passed a law to overhaul the Dodd-Frank Act, which includes measures to bolster bank capital, cut leverage and reduce risk-taking activities. The changes have already freed banks with less than $100 billion in assets from certain demands the Fed placed on lenders after the crisis, including stress tests. And regulators appointed by Trump are rethinking other areas of bank oversight.
"These regulatory changes may make it a little easier for the banks, but they still have severe restraints on them," Skyrm said.
"There are a lot of things we can do here," he said over lunch at a restaurant down the road from Curvature. "I see this now as just the beginning."