Loeb Wants Breen to Lead DuPont After 3-Way Split at DowDuPont
(Bloomberg) -- Ed Breen, the chief executive officer of chemical giant DowDuPont Inc., is the best choice to run DuPont when it becomes an independent company next year, activist investor Dan Loeb said.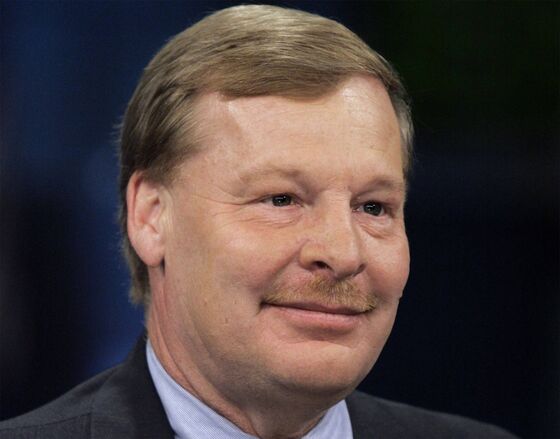 "I hope Ed Breen is involved in a serious way, continuing as CEO or in an executive chair role,'' Loeb, who runs the Third Point LLC hedge fund, said in an interview Tuesday. "He has a long history of being a serial value creator."
DowDuPont, formed from the historic merger of the largest U.S. chemical makers, plans to divide itself into three companies, including a specialty-products business that will reclaim the DuPont name. More than a year after the deal closed, investors are eager to learn who will run DuPont. The company plans to announce the management teams this month, followed by regulatory disclosures and investor presentations.
Breen is executing a plan to reduced the merged company's annual costs by $3.3 billion while he also gears up for the three-way split, which begins April 1 with the separation of Dow. He arrived at DuPont Co. in 2015 after winning investor praise for the breakups and divestitures he engineered while at the helm of Tyco International Plc.
"He is somebody who has a rare combination of good managerial, operational skills and also being a good capital allocator," Loeb said.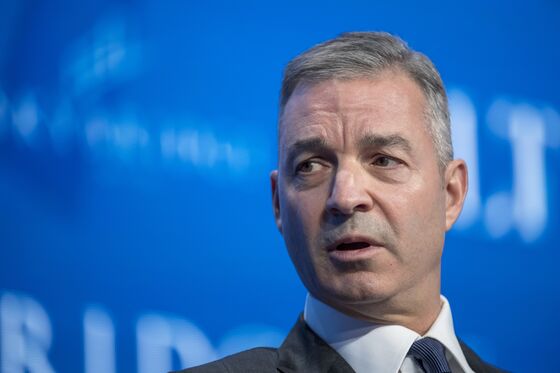 The hedge-fund manager for years sought changes at Dow, once its largest investment, before the merger with DuPont. Loeb's firm held 14.3 million shares of DowDuPont as of June 30.
The day Breen started as CEO of DuPont, he took a call from his counterpart at Dow Chemical Co., Andrew Liveris, that quickly led to the merger announcement in December of that year. DowDuPont in March named Chief Operating Officer Jim Fitterling to be CEO of the Dow spinoff, succeeding Liveris, who left the company on July 1.
Loeb's preference for Breen to lead DuPont aligns with the desire of other investors, said Jonas Oxgaard, an analyst at Sanford C. Bernstein. Shareholders would be satisfied if Breen serves as chairman and another highly qualified executive is named CEO, Oxgaard said.
"My best guess is, his No. 1 choice is to find a replacement for himself, and then he stays as a puppet master for the three companies, possibly serving as executive chairman of all three boards,'' the analyst said. "If he can't find the right person to run DuPont, he's going to do it himself.''
Marc Doyle, operating chief of the DuPont unit, probably will be tapped for the CEO job, with Breen serving as chairman, said David Begleiter, an analyst at Deutsche Bank. That would allow Breen to remain the company strategist and architect of its business portfolio, Begleiter said.
Loeb said last year that carving DowDuPont into six highly focused companies, including four created from the DuPont specialty-products division, would create the most shareholder value.
Breen would probably sell the nutrition-and-biosciences business because its superior value would get lost amid the other DuPont businesses, Begleiter said. That would leave DuPont with three divisions: safety and construction, transportation and advanced polymers, and electronics and imaging.
Breen's history running Tyco suggests he could someday sell off more DuPont businesses, Begleiter said. DuPont's sale of Teflon maker Chemours Co. and car-paint producer Axalta Coatings System Ltd. before the Dow merger show that separations can create "substantial value,'' he said.
Oxgaard said he expects Breen to hold off on major DuPont divestitures to give the company a chance to deliver results on par with peers 3M Co. and Danaher Corp.
"He's going to give DuPont a chance to be great,'' Oxgaard said. "If he can't deliver on that, then I expect it will be broken up and sold.''
DowDuPont, the world's largest chemical maker, plans to separate a seed-and-pesticide business, named Corteva Agriscience, by June 1, leaving DuPont as a stand-alone company.