Lloyds to Slim Down Commercial-Banking Arm to Cut Costs
(Bloomberg) -- Lloyds Banking Group Plc is planning to reorganize its commercial bank and eliminate some senior management positions to cut costs at one of its biggest divisions, people with knowledge of the company's plans said.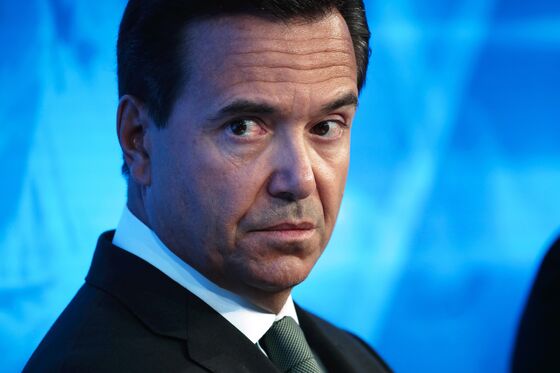 David Oldfield, a veteran at the bank and head of the commercial unit since last year, is leading the push to simplify the structure and reduce headcount, said the people, who asked not to be identified because the matter is confidential. An announcement could come as early as this week, the people said. An official at the bank declined to comment.
Chief Executive Officer Antonio Horta-Osorio has an ambitious target to reduce costs in relation to revenue to become one of the most efficient European banks. Under the leadership of the former head of Banco Santander SA's British unit, Lloyds has successfully returned to full private ownership. But the shares of Britain's biggest mortgage lender are down almost 13 percent this year, hobbled by the uncertainty over Brexit and the U.K. economy.
The commercial bank reorganization will reduce four segments to three as the mid-markets unit is merged into global corporates, the people said. The division will retain its financial institutions and small- and medium--sized enterprise arms. Commercial banking is the company's second-largest division after retail, and contributed about a third of the lender's profit last year, according to its annual report.
Some directors at the commercial bank have already left the lender because of Oldfield's plan, the people added. The London-based bank, which had around 68,000 staff at the end of last year, has shrunk from about 99,000 employees in 2011, the year Horta-Osorio became chief.