WPP's New CEO Steps Out of Sorrell's Shadow Promising Change
(Bloomberg) -- Mark Read is stepping out from the shadow of WPP Plc founder Martin Sorrell as the advertising giant's new chief executive officer, and he has a clear message: change is coming.
"There are no sacred cows," Read said in a phone interview, shortly after WPP confirmed his appointment on Monday. In an unusually lengthy statement, Read promised renewal and a different style that would be "inclusive, respectful, collaborative, diverse" -- a thinly-veiled criticism of the approach of his former boss, who earned a reputation as abrasive to downright bullying.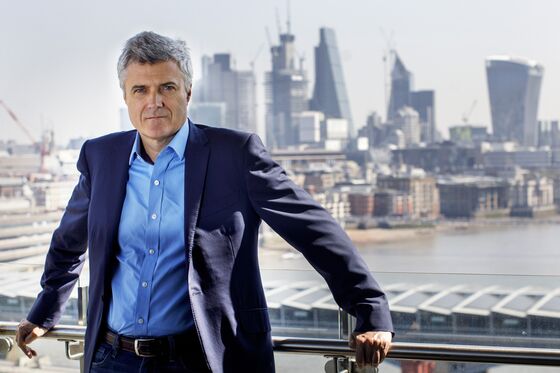 Read, who takes over with immediate effect, has no time to waste. The industry is up against increasingly powerful digital rivals and battling declines in spending by consumer goods giants. WPP must simplify the myriad different agencies that create, deliver and measure the effectiveness of advertising campaigns.
His resume hardly suggests a clean break for WPP: Read joined as a corporate development manager in 1989, three years after Sorrell founded the advertising group, and has stayed put for most of his career apart from a period outside the company in the 1990s. As a past head of strategy and head of digital at WPP, Read is partly responsible for where the world's largest ad company is today.
"It doesn't look like there'll be any big fireworks or big pivot in the strategic direction of the business," said Matthew Bloxham, an analyst with Bloomberg Intelligence. "I think he's going to get up to a year of patience from investors to show he's got a clear plan."
While he may not take a hatchet to Sorrell's legacy, Read, 51, has made some symbolic moves in recent months as WPP's interim head of operations: selling some minority stakes, such as in digital ad company AppNexus and Latin American tech firm Globant, and making plans to move WPP's head office from its long-standing headquarters in London's high-class Mayfair district.
Investors will get a further taste of his approach on Tuesday, when WPP reports interim financial results. Some restructuring seems likely, with Read saying he may look to reduce the number of brands. There are more than 100, ranging from creative agencies Ogilvy and J. Walter Thompson to media houses Wavemaker and Mindshare.
"We may not need as many of them as we had in the past," Read said. "We need to make it easier for all of our clients to access our best resources."
Read has been helping to run WPP as interim co-chief operating officer since Sorrell's sudden April departure. From 2015 until then, Read oversaw WPP digital agency Wunderman.
He is popular both internally and with shareholders: a dozen WPP executives interviewed by Bloomberg in recent weeks said Read is more collaborative and thoughtful than Sorrell, and they believe he has the company know-how to revive WPP's fortunes.
"We are fully supportive of the appointment," said David Herro, chief investment officer at Harris Associates LP, which is WPP's third-largest shareholder and owns about 7 percent of the company's stock, according to data compiled by Bloomberg. "He has the experience, respect of colleagues and clients, and more importantly knows what needs to be done in a changing environment."
Bloomberg reported on Aug. 31 that WPP was preparing to appoint Read as CEO as early as this week. WPP's shares were little changed at 12.78 pounds at the close in London. They have declined by 28 percent over the past two years.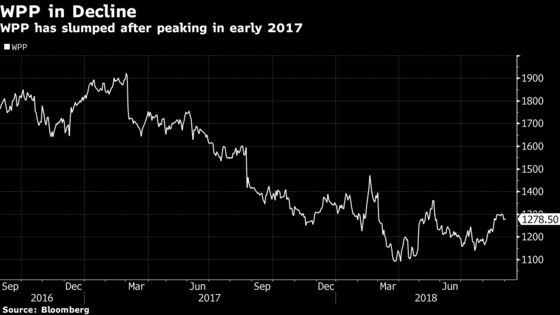 Read will be paid an annual salary of 975,000 pounds ($1.26 million) plus the opportunity for bonuses. His total pay is set to be lower than that received by Sorrell, after a string of shareholder rebellions led WPP to curb maximum pay packages. For many years, Sorrell was the highest-paid CEO in Britain's FTSE 100 index of leading companies.
Read's contract also includes clauses that restrict him from going to work for a rival firm, or competing against WPP should he leave. WPP came under fire after it emerged in April that Sorrell's contract did not include such provisions.
Andrew Scott, who has shared the interim co-COO job with Read since April, will stay on as COO on a permanent basis. Roberto Quarta, who had become executive chairman when Sorrell left, has resumed his role as chairman.