Yes Bank Plunges as India Defers Three-Year Extension for CEO
(Bloomberg) -- Shares of India's Yes Bank Ltd. plunged after the central bank deferred approving another three-year term for Chief Executive Officer Rana Kapoor, while allowing him helm the bank for the time being.
Kapoor has received the Reserve Bank of India's approval to continue as managing director and CEO of the Mumbai-based lender until "further notice" from the regulator, Yes Bank said in an exchange filing late on Thursday. Yes Bank shareholders had voted in June to approve a three-year extension for the CEO, whose current term was set to end Aug. 31. The shares plunged as much as 7.1 percent and were trading 4.9 percent lower at 344 rupees as of 10:26 a.m. in Mumbai.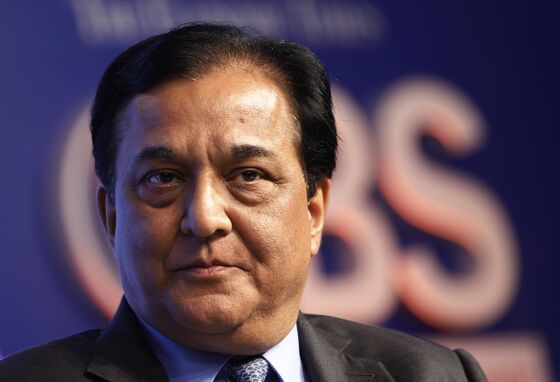 The 14-year-old bank had courted controversy for its bad-loan divergence, the difference between the soured credit reported in the bank's results and as assessed in subsequent reviews by the RBI, at a time when the central bank is increasing its scrutiny of problem assets. RBI's decision on deferring the reappointment "is a cautionary note" for all bank CEOs and would nudge them to bring in more transparency, Rakesh Kumar, banking analyst at Elara Securities Ltd., said by phone.
Kapoor, the richest banker in the South Asian nation after Uday Kotak, has helmed the bank since its inception in 2004. The lender has argued that the impact of the divergence on the bank's results has been small because it was subsequently able to recover many of the loans labeled as problematic by the RBI.
The lender doesn't have "the depth of leadership which can replace Kapoor," Abhimanyu Sofat, head of research at IIFL Securities Ltd., said by phone. Yes Bank is India's fourth-largest private bank by assets, and among the most profitable in terms of return on assets, data compiled by Bloomberg show. Loan growth of 53 percent in the year to June 30 was the fastest among all banks in India, exchange filings show.
The RBI had asked banks to disclose any divergences from April 2017, as it attempted to get to grips with the $210 billion of stressed assets weighing down the banking system and in an effort to revive lending growth in Asia's No. 3 economy. Yes Bank was one of several banks to be penalized, with the RBI imposing a 60-million rupee fine in October for the size of the loan discrepancies and other governance issues.
"In our opinion, the reappointment may not be a clean one," Jefferies India Pvt. analysts led by Nilanjan Karfa wrote in a note to clients Friday. "While all the options are possible, the street is likely to react negatively to this uncertainty."