Craft Vodka Distiller in Finland Says M&A Is Back on His Agenda
(Bloomberg) -- The chief executive officer of Altia Oyj says he's now ready to consider spending money on mergers again after a half-decade hiatus.
The Finnish alcohol maker and distributor spent the past five years absorbing the companies it bought from 2000 to 2013. Its CEO, Pekka Tennila, says "a natural next step" now is expanding in northern Europe, and M&A is the likely tool through which to do that.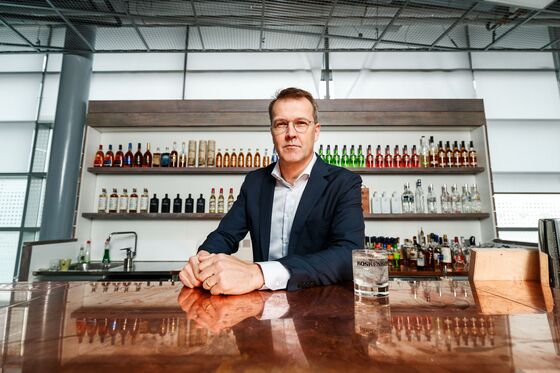 "Our profitability has gone up quite a bit and now our sales are also turning up," the 49-year-old Tennila, who became CEO in 2014, said in an interview at the company's headquarters in Helsinki. "This gives us an opportunity to look into acquisitions as well."
Altia distills Koskenkorva vodka in the village that carries the same name. It makes Renault and Larsen cognacs in France and imports wines under the Chill Out brand. Many of its key products are heritage brands well known in their own countries, such as O.P. Anderson aquavit, first produced in 1891 in Sweden.
The CEO has already identified a gap: premium gin is booming, especially in Europe, and Altia has no well-known craft gin brand in its offering. In 2016, Altia launched a fusion gin produced in house -- the Nordic Spirits Lab gin mixed with aquavit botanicals -- and earlier this month it set up a distribution partnership with Herno Gin of Sweden.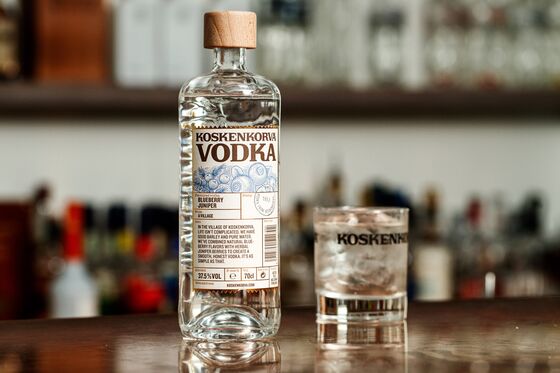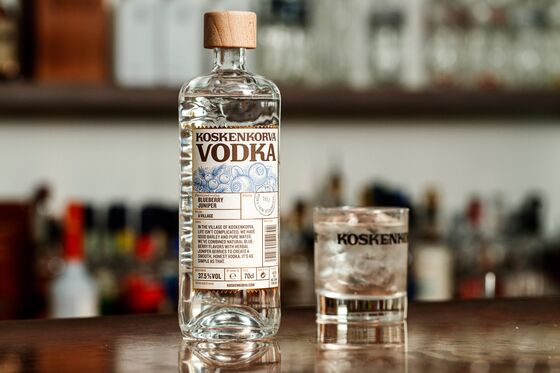 Rather than acquiring competitors, "we're looking more into brands, because we're a brands company," Tennila said. "We'd be looking into what type of brands could strengthen our position in different markets. And if those brands have relevant positions in their export markets, that would be interesting as well."
But Tennila is careful to warn investors not to expect M&A at any cost.
"When we look into acquisitions, there's not a lot to buy in the Nordics right now and the valuations are sky-high," he said. "You've seen that from the acquisitions made globally. So we need to be quite selective and we will be quite selective."
Altia listed on the Helsinki stock exchange in March, with the Finnish state selling shares worth 172.5 million euros ($201 million) and reducing its holding to 44 percent from 100 percent. While Altia raised just 1.2 million euros before costs from the listing, it gained 16,500 new retail shareholders and a market valuation of about 270 million euros.
One of the main benefits of becoming a public company was access to the capital markets, CEO Tennila said then. That may come in handy for funding any M&A, given that Altia had about 25.7 million euros in cash at the end of June.
Investors may balk at the company's gearing, at 57 percent at the end of June, caused by the payment of an extra dividend of 60 million euros to the state just before the IPO using new long-term credit facilities. Altia also has an undrawn revolving credit facility of 60 million euros at its disposal.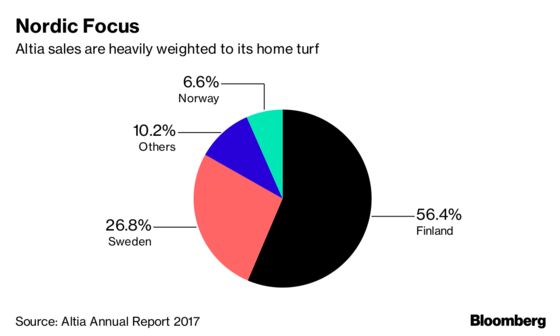 Another task Tennila is tackling is increasing Altia's export business to get a bigger slice of the $400 billion global alcoholic beverages industry. In the U.S., it relies on Koskenkorva craft vodka and O.P. Anderson aquavit, while in Asia the expansion rests on Larsen cognac. The plan is to more than double revenue from exports from the current level of below 5 percent of net sales, and "definitely" to do it faster than in the next decade.
"This Nordic heritage that all of our export brands carry fits well with the current trend where people are looking for the authentic stories. We definitely have those," Tennila said. "When it's meaningful, we would talk about 10 percent of sales, or of profits. It's early days yet."