WPP Is Likely to Name Mark Read CEO to Succeed Sorrell
(Bloomberg) -- The one executive who's persistently stood out as the likely successor to Martin Sorrell at WPP Plc, Mark Read, is set to officially take the helm of the world's largest advertising firm.
WPP is preparing to name Read chief executive officer as early as next week, according to multiple company insiders who asked not to be identified discussing a confidential matter. The terms of the appointment haven't yet been finalized, the people said.
The 51-year-old has long been the internal favorite at WPP, which reports second-quarter results on Sept. 4. More than a dozen company executives interviewed by Bloomberg News in recent weeks said he's the strongest contender -- someone who understands the business well and is less combative than Sorrell, WPP's larger-than-life founder.
Read became interim co-chief operating officer after Sorrell's April departure and has been at WPP for most of the three decades that Sorrell took to build an advertising giant from a wire-shopping-basket maker. Sorrell himself endorsed Read as successor, alongside Andrew Scott, who's shared the head of operations role.
A WPP spokesman said that there won't be an announcement until terms with the successful candidate are agreed upon, which is expected to happen some time in September. He declined to comment specifically on the appointment of Read.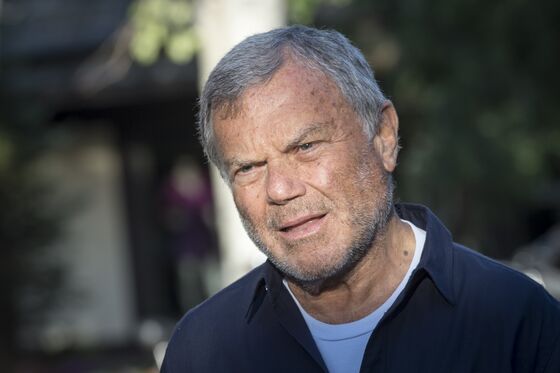 Read would take the reins at a tricky time for WPP, which has seen its shares take a beating as consumer giants reduce their ad spending and marketing companies contend with new digital rivals. WPP, a sprawling network of hundreds of ad agencies including J. Walter Thompson and Ogilvy, was thrust into a search for a new leader when Sorrell abruptly resigned after the leak of a board probe into allegations of misconduct, which he has denied.
WPP shares rose less than 1 percent to 1,284 pence as of 8:08 a.m. in London.
The appointment may be seen as a safe bet by investors looking for someone who can swiftly help WPP reshape its corporate structure to better respond to new client demands in an increasingly digital environment, as rivals like Publicis Groupe SA and Omnicom Group Inc. have done.
However, he'll face the challenge of proving that he has a bold enough vision for WPP that sets him apart from Sorrell, a doyen of the industry who was seen by some in the market as not adjusting quickly or decisively enough to a shifting landscape.
WPP's shares are down 29 percent over the last two years. They've rebounded by 7.6 percent since Sorrell's mid-April exit.
Read first joined WPP in 1989 as a corporate development manager, later becoming director of strategy and head of digital. From 2015 until his current stint running operations, Read oversaw WPP digital agency Wunderman.