Activist Bramson Says Barclays Board May Be Open to Change
(Bloomberg) -- The activist targeting Barclays Plc told his backers that the bank's board may be open to changing the strategy laid down by Chief Executive Officer Jes Staley.
"It is our sense that the board does recognize the company's continuing low valuation and that the current approach to remedying it is not proving to be successful," Edward Bramson wrote in a letter to his investors that was seen by Bloomberg News. "We believe that this may result in receptiveness to the need for changes that could materially enhance shareholder value, as well as the company's long-term ability to be competitive."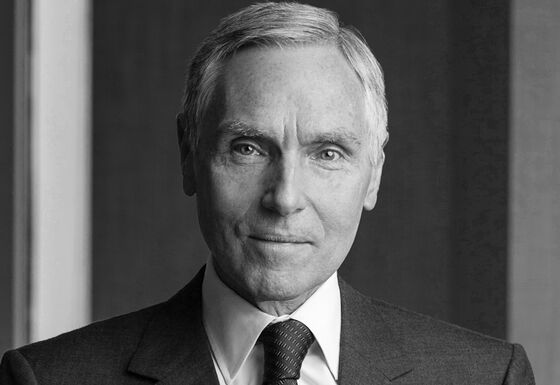 Spokesmen for the London-based bank and Bramson declined to comment.
Barclays has come under increasing pressure since Bramson's Sherborne Investors revealed its stake in March. The activist reportedly wants cuts at the investment bank, the division at the center of Staley's growth plan. The former JPMorgan Chase & Co. executive has bet his reputation on boosting returns and overhauling the division.
Barclays shares are down about 12 percent this year, only a slightly better performance than the 15 percent drop by the Bloomberg Europe 500 Banks and Financial Services Index. After rallying to a 10-month high in March, they are down 17 percent since.
In the letter, which was sent earlier this month, Bramson, who holds a 5.4 percent stake, criticized the company's reliance on one-time items to boost profit, as well as the shares' discount to reported tangible equity.
In August, as the bank posted second-quarter results that showed some trading strength, Staley said in a Bloomberg TV interview that he had met with Bramson's firm once, and other executives have had "a number of conversations" with the investor. However, "we still haven't got which strategy he may be suggesting," Staley said at that time.
Bramson wrote that he plans to update his investors in October and share "specific thoughts" on each line of business.
"Boards of companies that are under pressure typically feel that normal commercial standards are not applicable to their 'special' business and take the position that any change in strategy would be too difficult, too costly, or too disturbing to management," Bramson wrote. There are "significant potential returns and reduction in risk" that could be achieved at Barclays, he said.