From Russia With Love, Renault Plots Revival With Sporty SUV
(Bloomberg) -- Renault SA is betting on a sustained recovery in Russia's car demand, unveiling a sleek coupe-style sport utility vehicle in Moscow that'll be manufactured in the French carmaker's second-biggest market.
The Arkana coupe-crossover, due to first go on sale in Russia next year, will help to expand the manufacturer's offering of popular SUVs such as the Kadjar or Koleos, targeting a wealthier set of buyers. Renault needs to grow sales outside of slowing European markets to achieve a target of boosting deliveries by 40 percent to 5 million vehicles annually by 2022.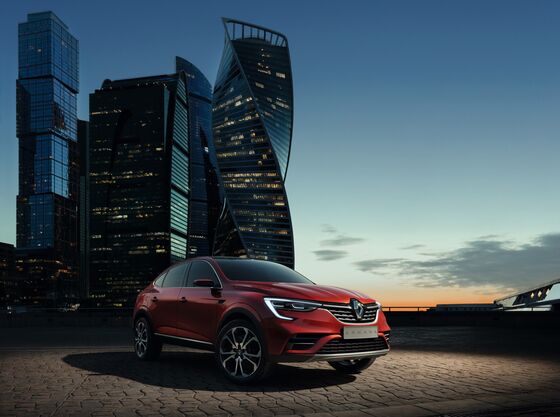 "We needed to upgrade Renault," the company's head of design, Laurens van den Acker, said at the Moscow auto show. "Arkana shows the direction the Renault brand wants to take in terms of design from now on."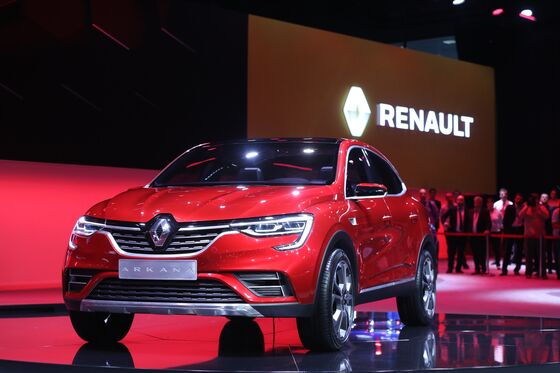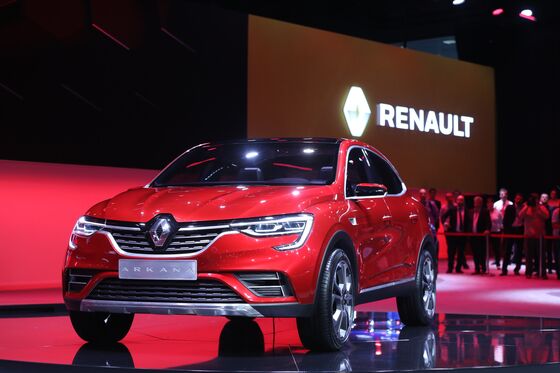 Car demand in Russia returned to growth in 2017 after four years of declines, reaching 1.6 million units. Once predicted to surpass Germany's roughly 4 million in annual registrations, sales collapsed during the ruble crisis and have struggled to gain traction amid economic sanctions. Renault and its Russian unit AvtoVAZ PJSC , which makes the Lada, are the nation's top selling automaker. Pole position in a rising market would help the French carmaker offset an also-ran ranking in China, the world's biggest buyer of passenger vehicles.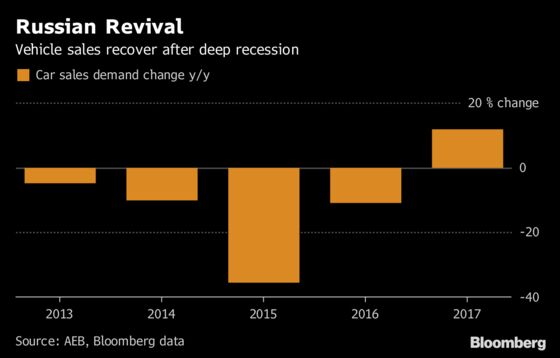 Until recently, models sold by Renault in Russia were local versions of its low-cost Romanian subsidiary Dacia, such as the Logan and the Duster. With growing appetite for cars in Russia, the company wants to start selling more models while leaving "room for Lada, and not cannibalize ourselves," said van den Acker. Lada, which makes entry-level cars, also unveiled new designs and a concept 4x4 vehicle in Moscow Wednesday.
Renault, which is a long-time partner of Japan's Nissan Motor Co., sees Russia becoming its biggest market by 2022. Renault is facing tough competition at home after French rival PSA Group, maker of the Citroen and Peugeot nameplates, bought General Motors Co.'s Opel brand, with a plan to reap economies of scale and lower the cost on new technologies for electric and self-driving cars.
The mass-market manufacturer, which said its Russian design team significantly contributed to the look of the Arkana, already builds the Kaptur and Duster SUVs at a plant in Moscow. Arkana will be sold in Asia later on, possibly including China. No decision on a European sales start has been made, van den Acker said.