Doig's Rolling Stones Star in Sotheby's Sale of Teiger Art Trove
(Bloomberg) -- Works from late American collector David Teiger, a New Jersey management consultant who amassed a trove of late 20th and early 21st century art, are heading to Sotheby's for a series of sales that could exceed $100 million.
The auction house plans to offer 58 pieces, estimated at $30 million, as part of its evening Contemporary Art sale in London on Oct. 5 and a day sale on Oct. 6. The rest of Teiger's collection, consisting of hundreds of works, will go on the block in New York, London and Hong Kong through next year, the company said in a statement. Proceeds will benefit the Teiger Foundation, set up before his 2014 death to support and promote contemporary art.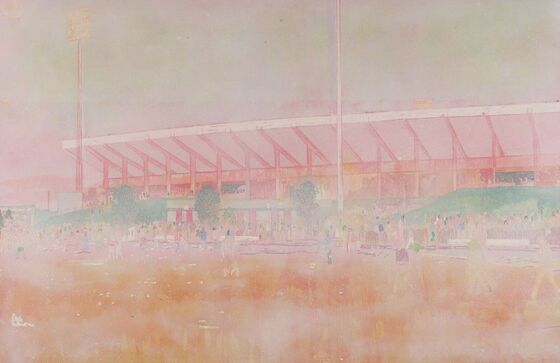 The top lots are a pair of oils on canvas by Peter Doig, based on photos he took of Rich Stadium in Buffalo, New York, after a 1997 Rolling Stones concert. Unlike the bold colors and strong brush work of his later works, "Buffalo Station I" and "Buffalo Station II" are muted and fog-like, as if they were old photos faded with time. They feature the stadium from two different angles, with ghostly silhouettes of concert-goers in the foreground. The works are each estimated at more than 6 million pounds ($7.7 million).
"A true visionary, David Teiger collected with an avant-garde spirit, often rejecting art world consensus to forge his own path," Alex Branczik, Sotheby's European head of contemporary art, said in the statement. "This is one of those rare groups of works that perfectly capture the essence of the art and the spirit of collecting of its time."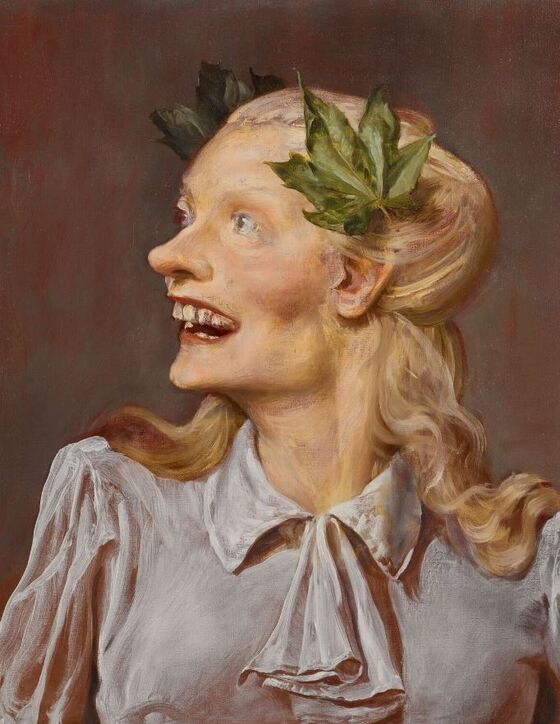 The collection also includes John Currin's oil on canvas "Minerva," depicting a smiling woman with bad teeth and sharp features that captures a moment of pure joy. It's estimated at 800,000 pounds to 1.2 million pounds.
Other highlights are Glenn Brown's "The Revolutionary Corps of Teenage Jesus," a 2005 oil on panel that's expected to fetch as much as 1 million pounds, and a monumental work by Chris Ofili, best known for working with elephant dung. Ofili's "Afromantics," dated 2000-2002, exhibits strong influence of African tribal culture rendered in red, green and black acrylic, oil, leaves, glitter, polyester resin, thousands of map pins and elephant dung on linen. It carries an estimate in excess of 1 million pounds.
Another Stones-inspired work is a painting of Keith Richards by Elizabeth Peyton, "Heathrow (Keith) Dec. 1969" painted in 2004 with an estimate of 150,000 to 200,000 pounds.
In January, Teiger's collection of American folk art, featuring an assortment of weather vanes he amassed during his lifetime, will go on sale in New York.
He was a "fastidious collector" who did "360-degree research" on an artist or curator or dealer before ever purchasing a work, and then bought in depth, said Lisa Dennison, chairman of Sotheby's Americas. He had a unique aesthetic as evidenced by how he displayed the weather vanes inside his house, in dialogue with contemporary art works, she said.
"His collection was kaleidoscopic."